2017 has been for me a year of fun and changes. The biggest one, going from New Zealand winter to Canadian summer.
Although I had a good year, in 2017 the world wasn't always a safe place, with terror attacks, hunger and the ongoing climate change. We definitely have a lot of work to do in 2018, but let's not loose hope. I suggest we start by being nice to each other and take care of our planet.
My love for our planet grows with every moment I spend outside, whether that is in New Zealand, Canada or Belgium. Of course with my camera by my side to capture it all.
Below you find my 2017 highlights in photos! 
1. Weekend Adventures in Wharariki – January 2017
I spent a lovely long weekend at one of my favourite places in New Zealand: Wharariki Beach. Me and some photography friends had a lot of fun capturing sunsets and sunrises. It's a wonderful feeling when everyone is on the same page and just loves being out there with their camera.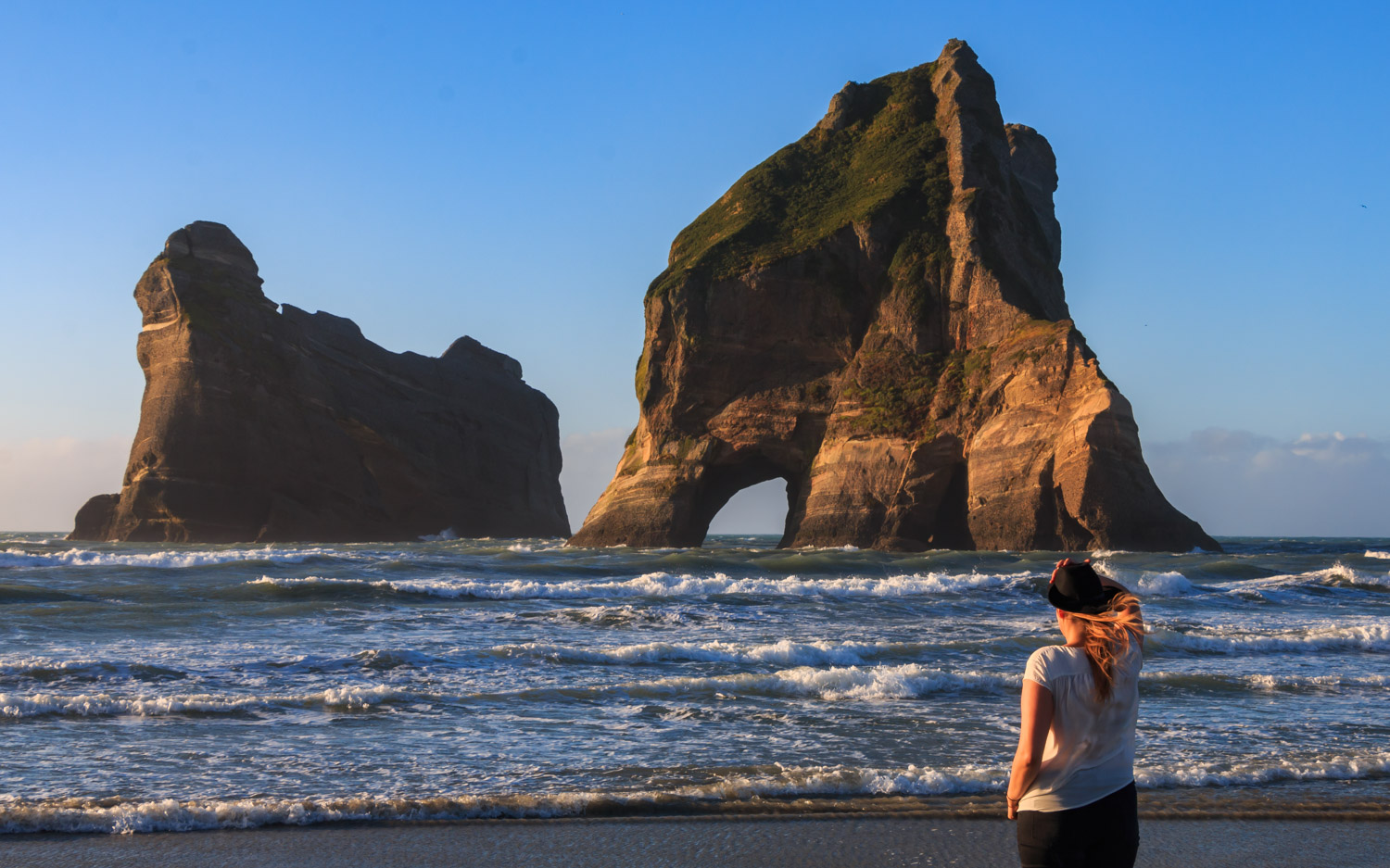 2. West Coast Heli Flight – February 2017
I'm a lucky girl, I've seen quite a bit of New Zealand from above. My flight over glacier country with West Coast Tourism though was by far the best. Sometimes I have to pinch myself by the amazing things I get to do with The World is a Circus. This helicopter flight almost got me emotional, as it was incredibly beautiful to see the glaciers, the crevasses and patterns from above. If you want to do one flight in New Zealand, do this one!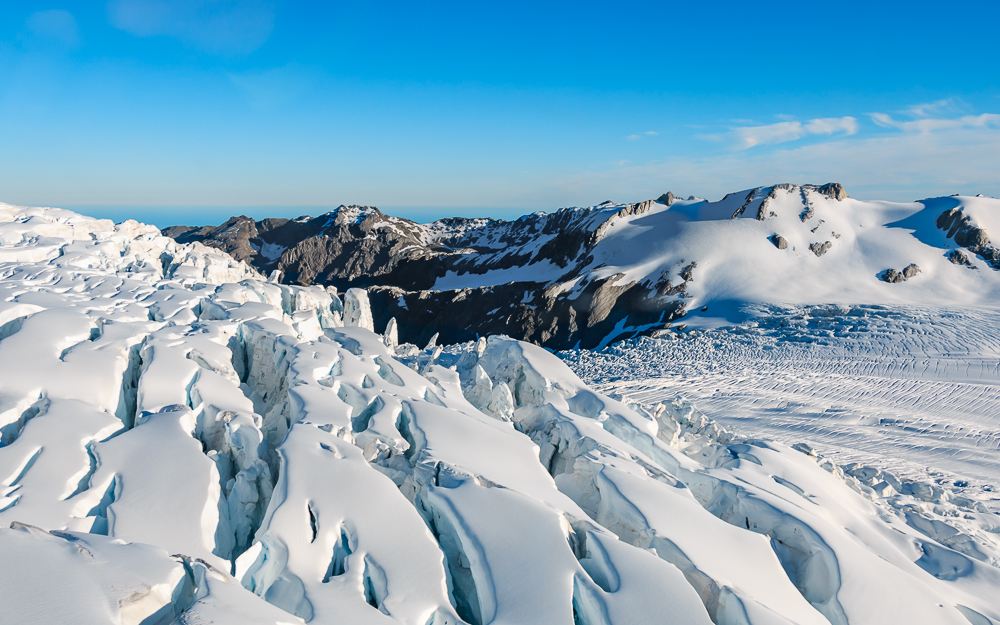 3. 30th Birthday at Liverpool Hut – April 2017
2017 was also the year I turned 30… Yes, I'm starting to feel (get?) old. Just think about it, the year 2000 is almost 20 years ago! I still remember being in high school, and don't know where the time went. To make the transition less painful Nico and I decided to hike to Liverpool Hut, in Mount Aspiring National Park. I spent my last day as a 29-year old in the mountains, and that was a great decision. At least I could tell myself that my 'old' legs were still able to climb high 🙂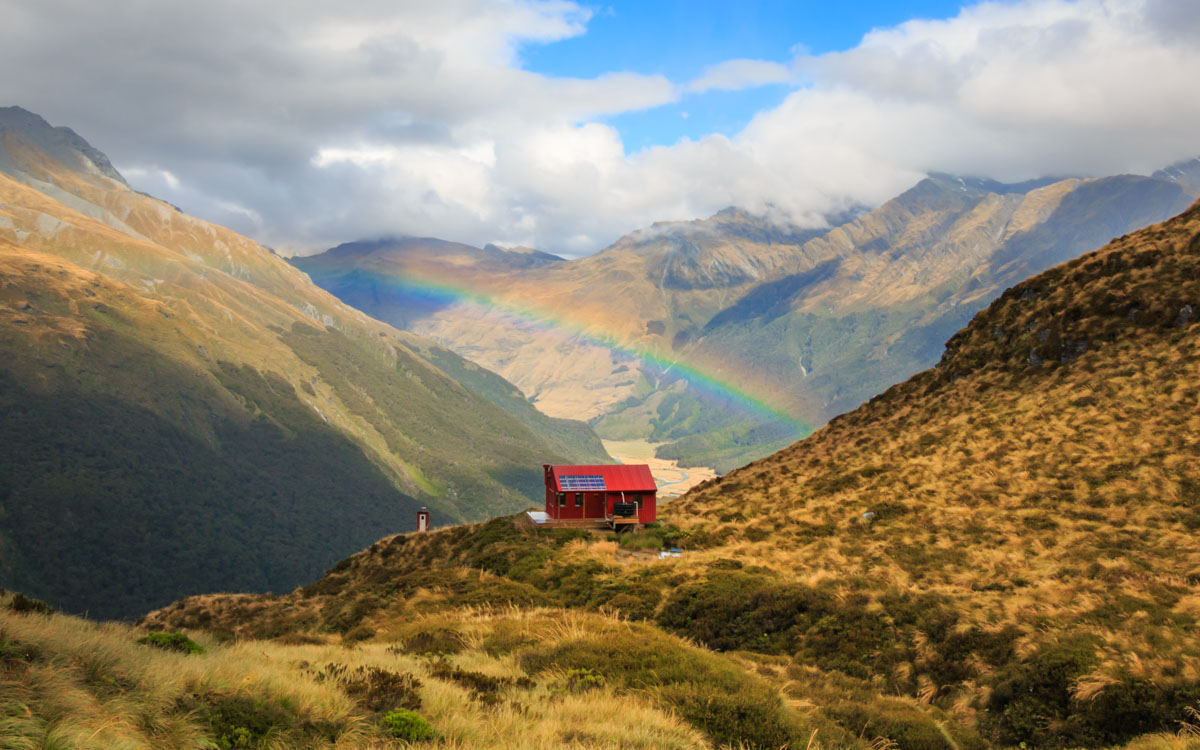 4. Romance in Queenstown – June 2017
My boyfriend and I often go shooting (photography 😉 ) together in the most beautiful locations. That's pretty awesome, but you're mostly busy with your own stuff and not with each other. So I got the idea to focus on romance one weekend in Queenstown. You'd be surprised how many romantic activities are available in the adventure capital of the world! In need of some ideas? Get some inspiration: Queenstown romance.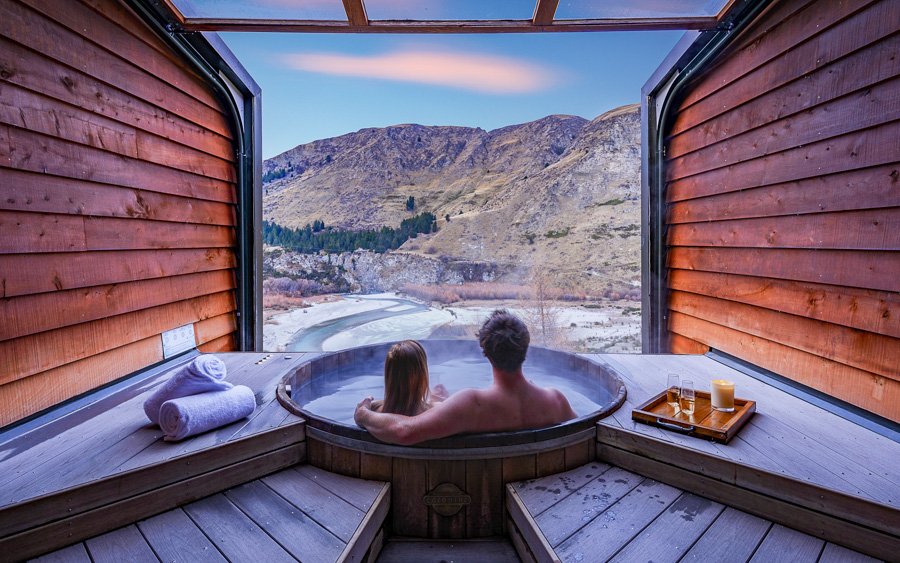 5. Jane Goodall Talk – June 2017
After years and years of admiring and following anthropologist and activist Jane Goodall, I finally got to see her speak in Christchurch. She's 83 years old and still radiates inspiration. Her work is so important for this world, and I hope she has a good influence on you too. Visit the Jane Goodall Institute if you want to learn or do more.
I took some pictures that night, but unfortunately can't find them anymore. I still wanted to mention it, as she is a kick-ass woman!
6. Mount Cook Goodbye – July 2017
I've visited Mount Cook many times, but this was a special visit, as it was my last New Zealand weekend before going to Canada. It was hard to say goodbye to New Zealand, because it is the most amazing country. Nico and I wanted one last roadie, and of course we went to Mount Cook.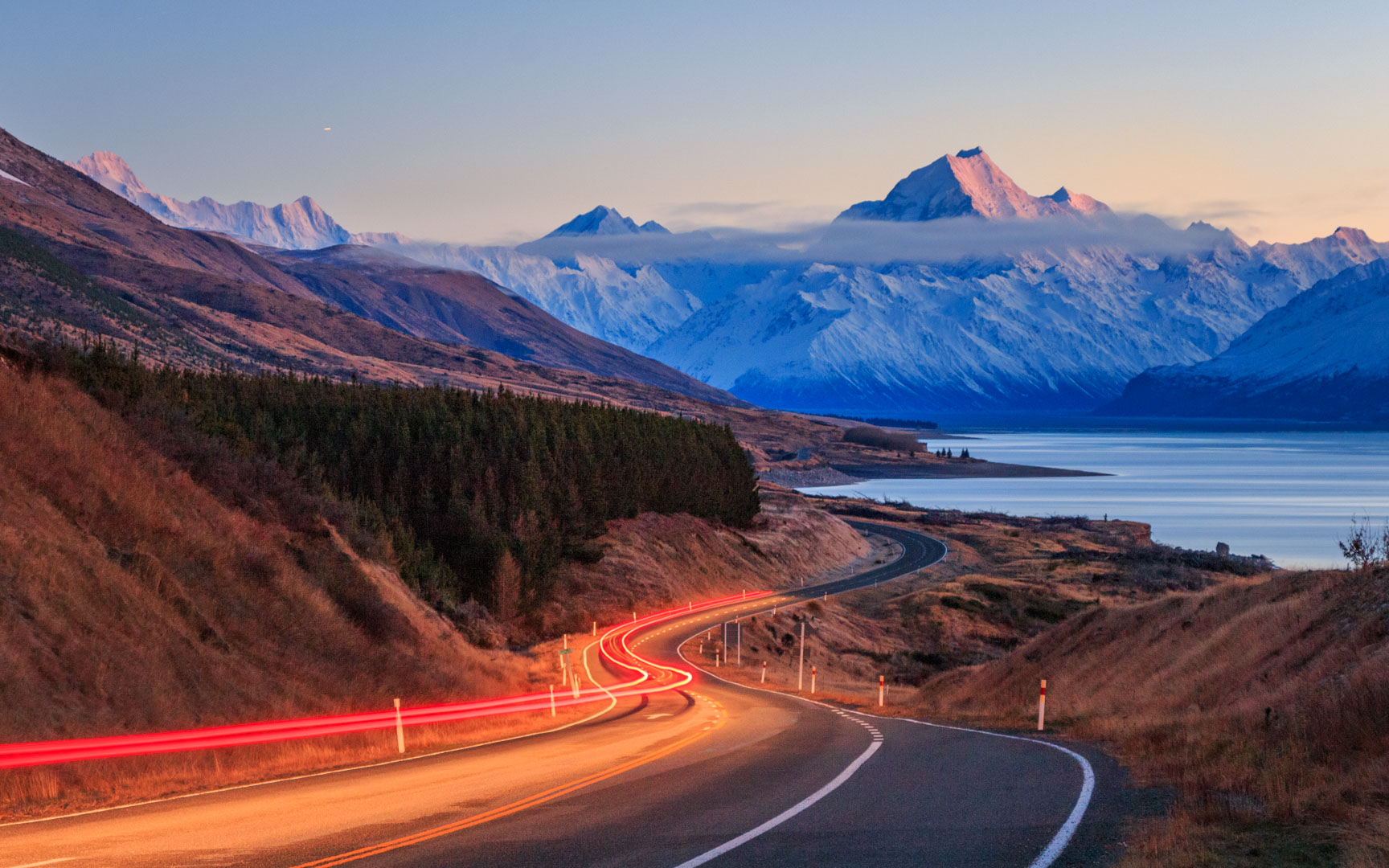 7. Garibaldi Lake Hike – August 2017
In August we hopped on a plane to Canada. It felt quite nice to go from New Zealand winter to Canadian summer. August was all about hiking. It was the end of summer, so we had to make the most of it. And we did. Our first longer trip once the smoke cleared was Garibaldi Lake, with a sunrise hike to Panorama Ridge.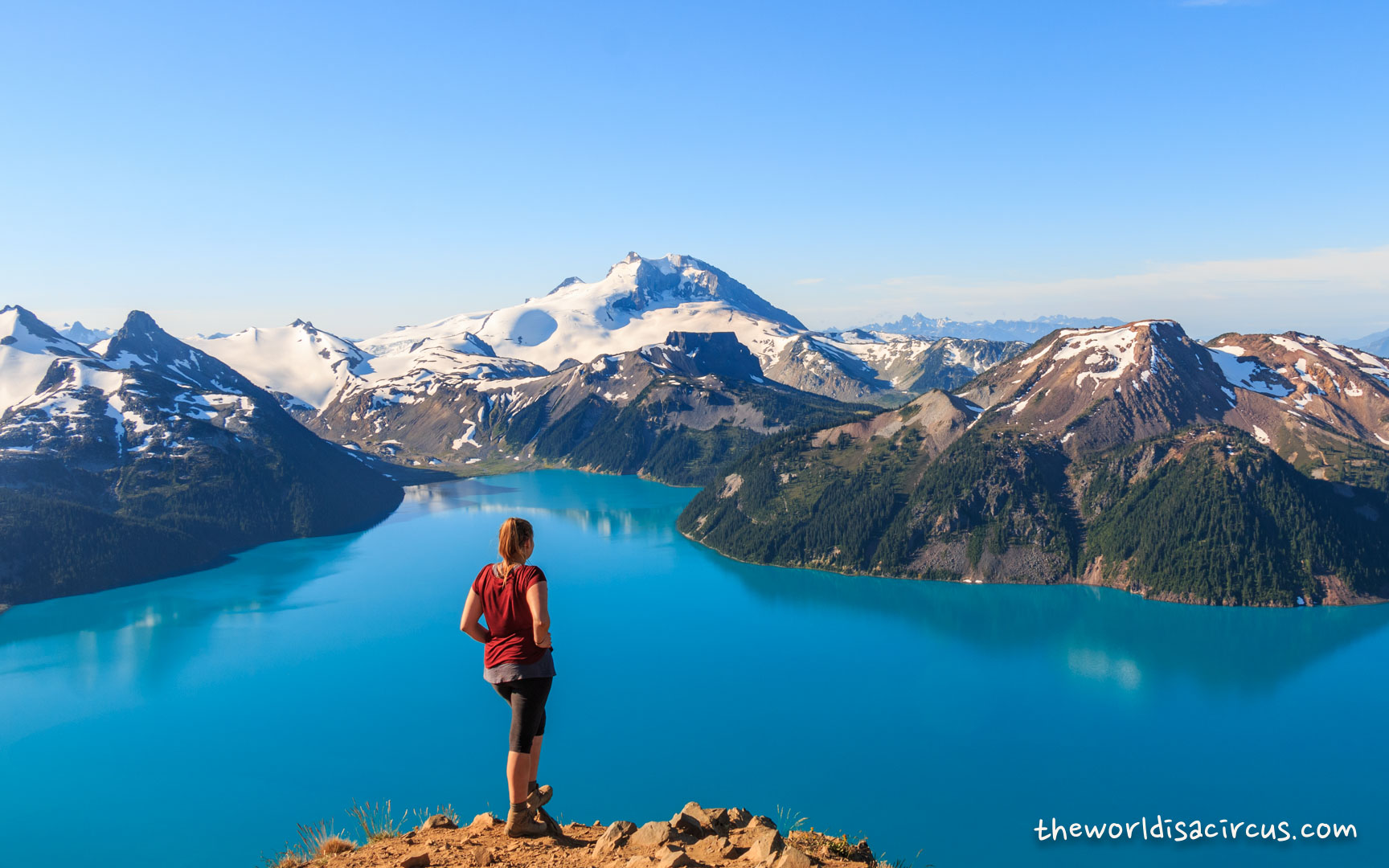 8. Mount Assiniboine Provincial Park Week – August 2017
I spent a week in nature, when hiking in Mount Assiniboine Provincial Park. A week without phones, computers or civilisation is something that everyone needs once in a while. We hiked, laughed and took many photos. The only thing we forgot was a bottle of wine. Beautiful area and on the list to return!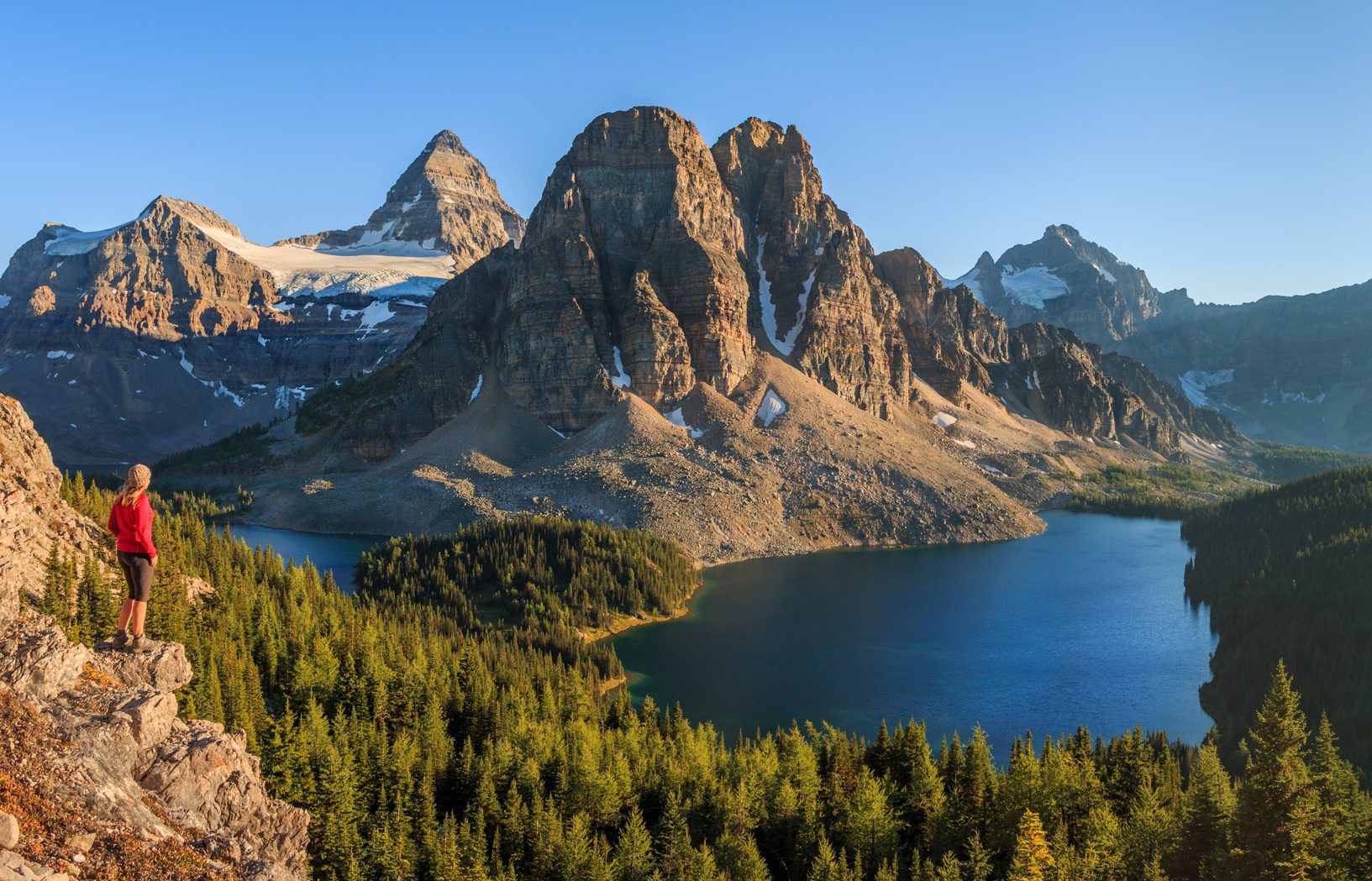 9. Multi-Day Maligne Lake Canoe Trip – September 2017
Canoeing Maligne Lake was one of my highlights. I discovered that I didn't like canoeing, but still absolutely loved the experience (if that makes sense?). We got wind, snow and most of all insane scenery.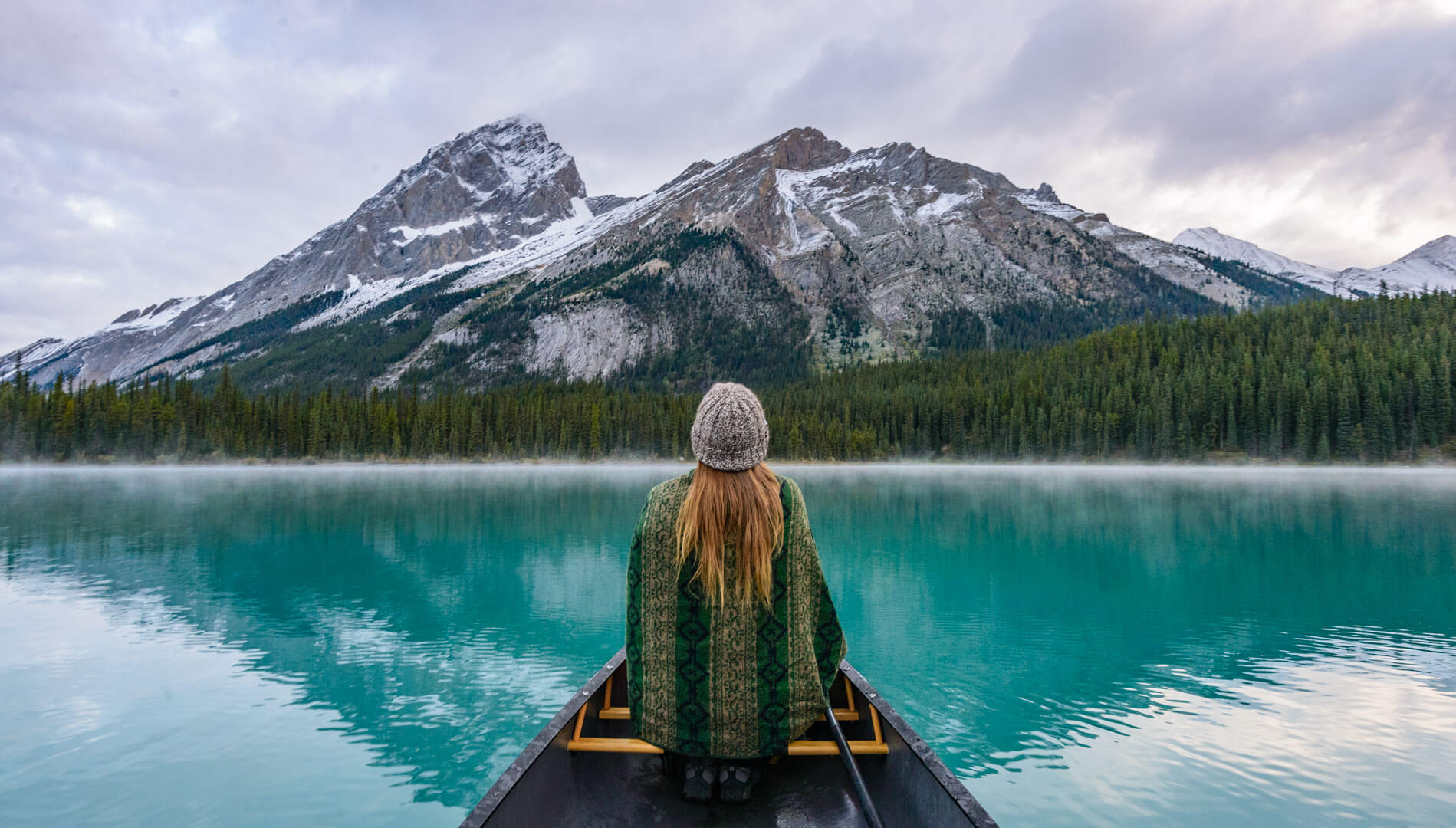 10. Family Christmas in Belgium – December 2017
I ended an amazing 2017 with some long overdue Christmas time in Belgium. It had been four years since I spent it in Belgium. The previous years I was in Australia, India and New Zealand, so 2017 was the year to have a winter Christmas with lots of presents!
I also spent a lot of time with family and friends and even explored my own backyard a bit (including spending a night in a castle in Wallonia!). My Belgium trip was the cherry on the cake of a memorable 2017.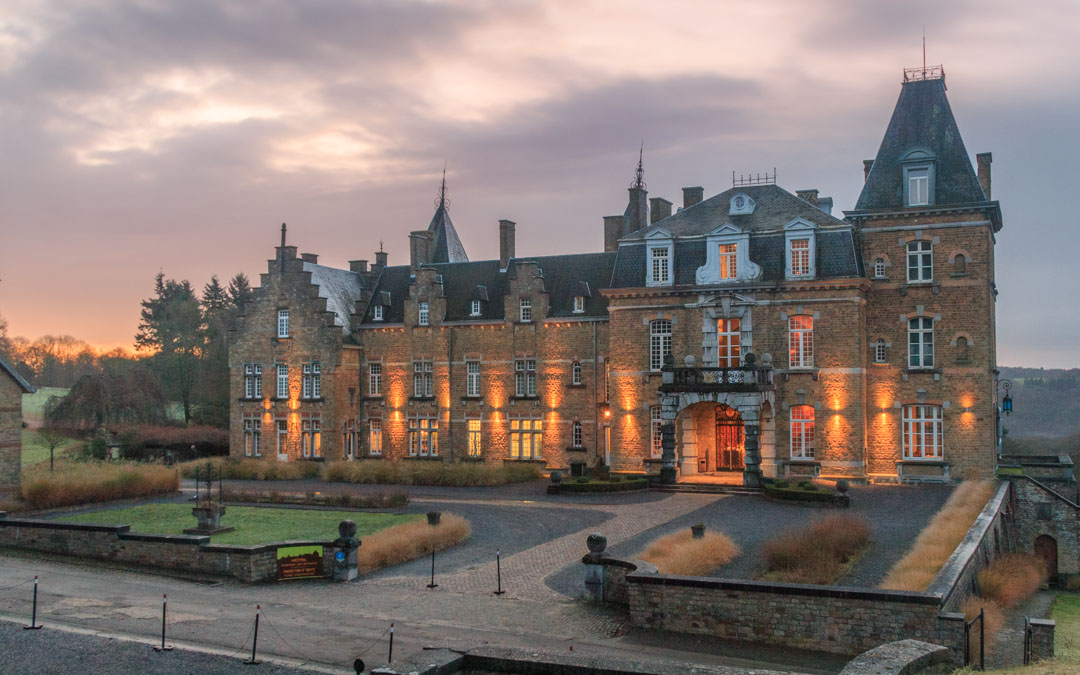 Time has flown by, when I look at all these amazing things I've done. I'm ready to enjoy 2018 and can't wait to see what it has in store.
What were your 2017 highlights? Tell me about your favourite moment!