Summer is coming closer and you might start thinking about your next trip. Have you ever thought about travelling to Canada? It's the perfect place for some sweet summer vibes.
Visiting Canada is easy, but did you know you might be able to stay for a longer period? Yes, that's an option! In this article I will focus on travelling to Canada, for a short and long period – and how you can do that. There is even the option to travel and work in Canada!
Why should I go to Canada?
Not sure yet about Canada as destination? Here are a few photos and reasons why you should at least once in your life check out this beautiful country in North America.
1. Stunning nature
Canada is one big playground for outdoor enthusiasts. I've encountered impressive mountains, clear-blue lakes and incredible views. The cool thing is that Canada offers more than just beautiful sights – the cities are pretty cool too. I loved exploring Vancouver in British Columbia! This makes it the perfect mix of exploring nature and discovering the city life.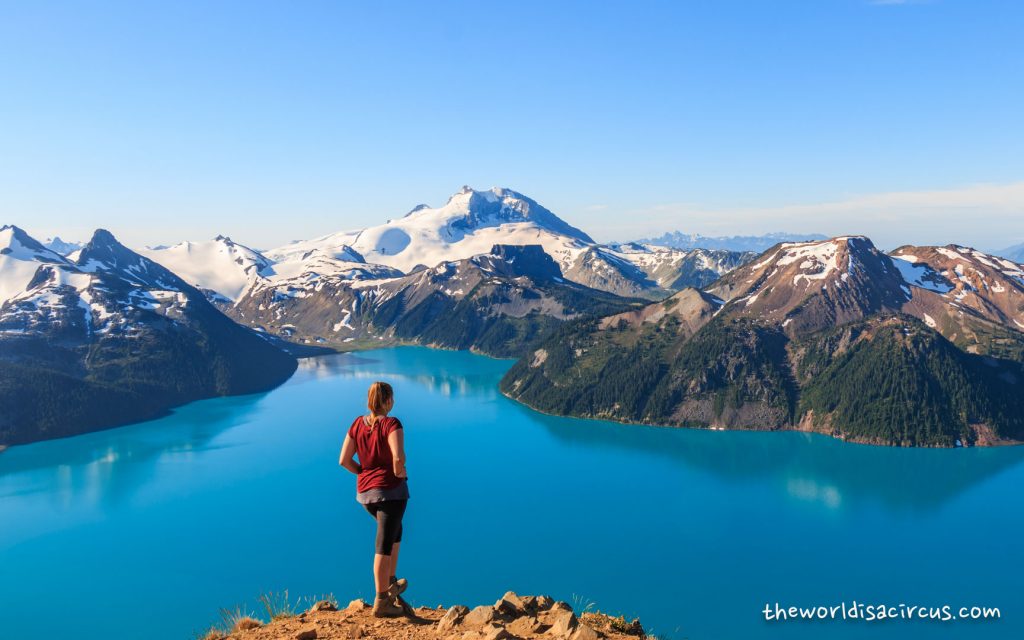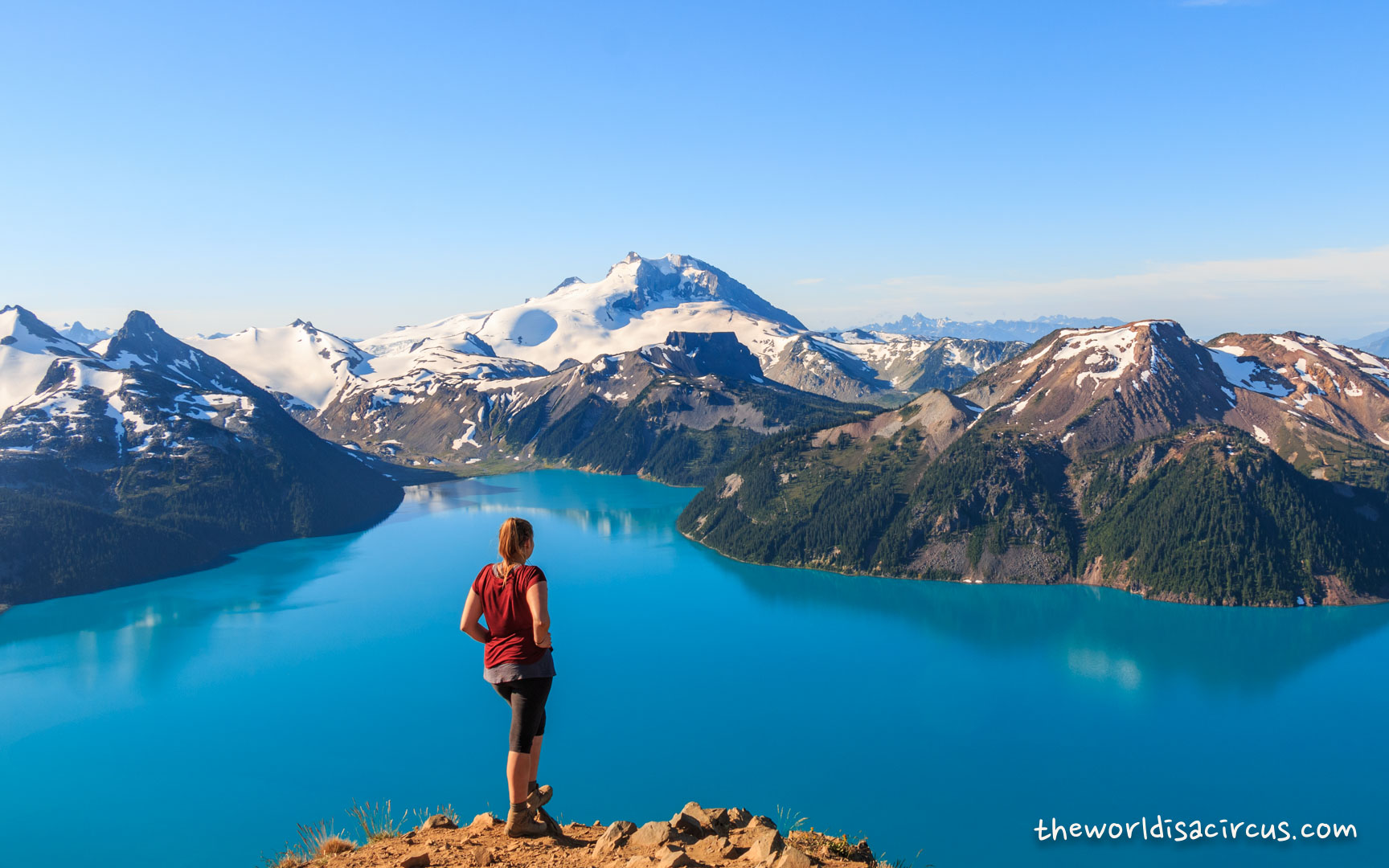 Looking for a cool hike in Canada? Try out this stunning and active hike in British Columbia: Garibaldi Lake.
2. Kind people
Yep, it's true what you hear. People here are super kind (and I lived in New Zealand for a few years!). From the employees in the supermarket to the locals you meet on hikes: there's always a big smile and a helping hand. This is something important to me when I go travelling. I want to feel welcome and engage with kind locals. It can make or break a trip. In Canada it will make your trip.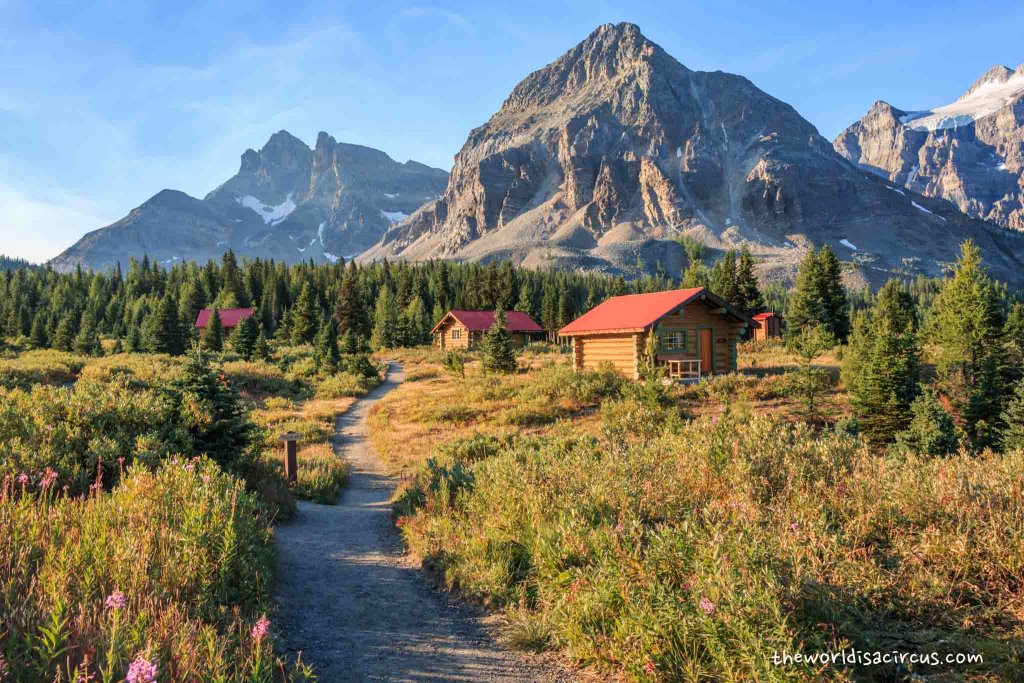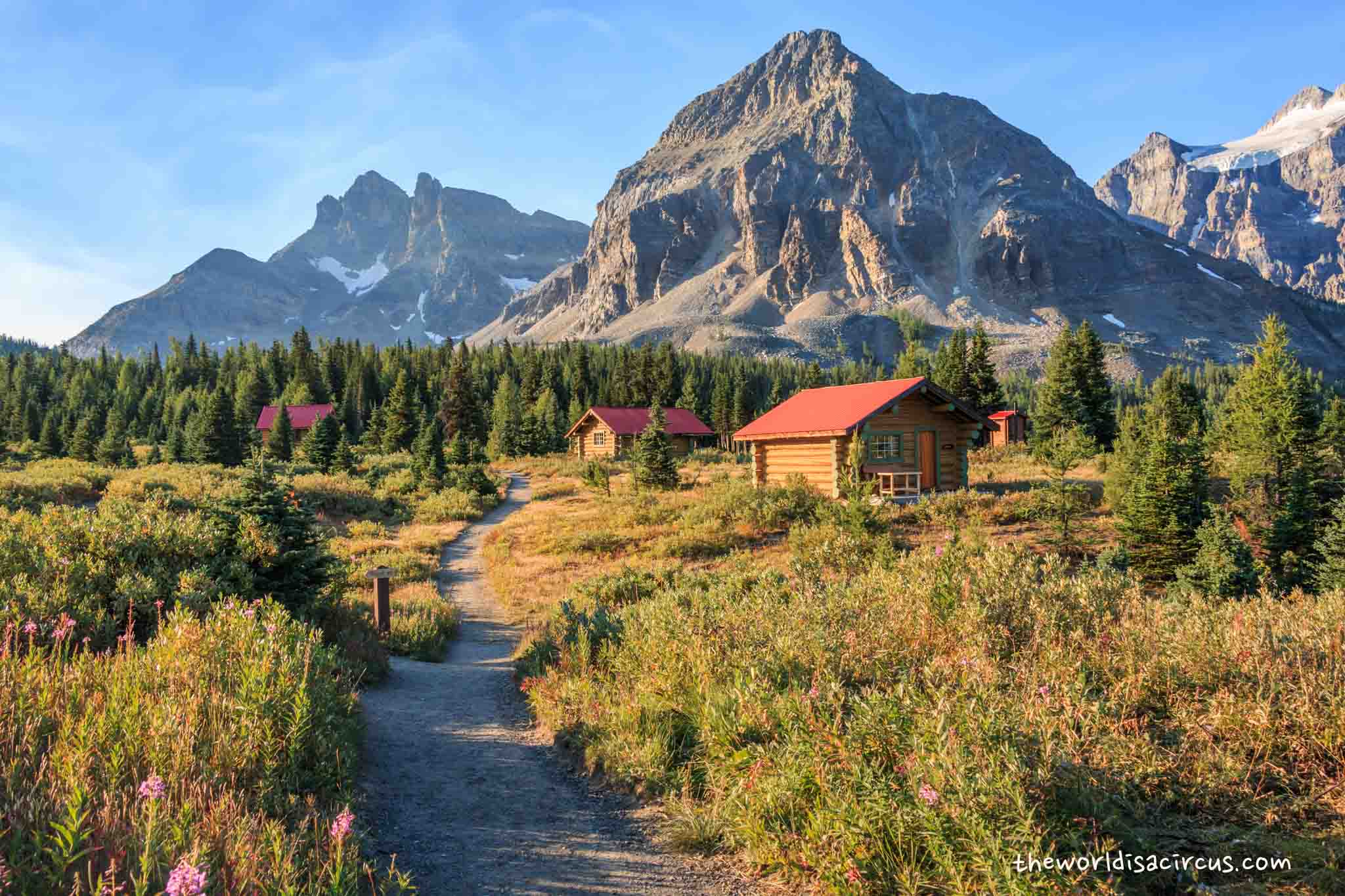 3. The best road trips
Those long Canadian roads are perfect for road trips. You can cruise through gorgeous parks and discover incredible sceneries. Nico and I bought a van when we arrived in summer in Canada. It worked out so well. Driving those roads with views on the mountains, exploring new places, hiking up to peaks, sleeping in the van. It was a summer I won't quickly forget.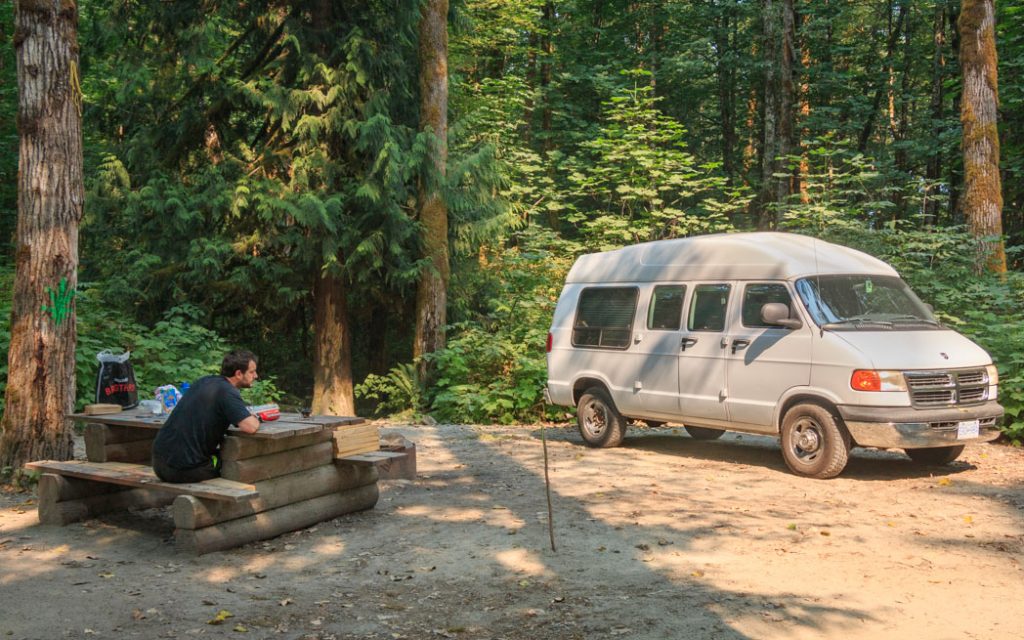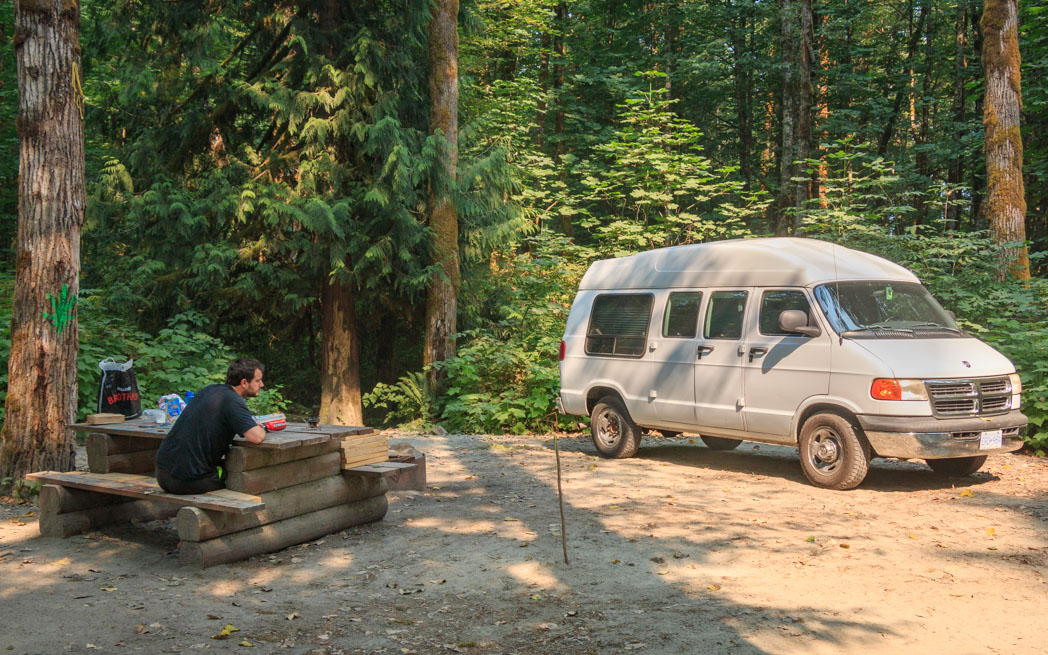 Ready to visit Canada? Below you find the practical information on making it happen.
Going to Canada for less than 3 months
Want to visit Canada for less than 3 months and wondering how to apply for a Canada travel visa? You'll need an Electronic Travel Authorization (eTA).
The majority of the people going to Canada will do so with an eTA – it's the most common way to travel to Canada. You can apply for an eTA online if you meet the following requirements:
Be older than 18 to apply.
Going on a short tourist trips, business, transit and medical visits.
Only valid by air (if you enter by land for most nationalities you just need your passport).
You must have an e-passport.
You can apply on the Canada Immigration website. Once you do so, you'll receive a confirmation email with your eTA attached. There's no need to print it, as it will be automatically and electronically attached to your passport.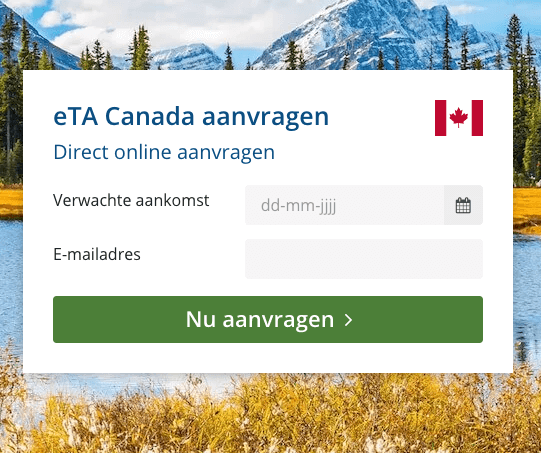 If you don't want to bother or look in to it yourself, you can easily get help from an agency. Belgians can apply for their Canada eTA with VisumBuitenland.be.

It's super straightforward. You enter a few details and they do the rest! They know the ropes and will get it sorted for you – so you can already start dreaming about those Canadian mountains! You can find their prices here: the costs of an eTA.
Good to know about the eTA:
You can use your eTA for the next 5 years (starting from date of issue).
You are allowed multiple entries (meaning that you could travel back and forth from Canada to the US – just make sure you also have a US visa).
Canada Immigration recommends you to get your eTA 72 prior to your departure.
Important: You need an eTA to enter Canada, but it does not guarantee your entry. Canada Immigration makes the final decision at the border (as it is in every country).
Going to Canada for more than 3 months
Would you like to stay a bit longer in Canada to combine travel and work? That's possible too! Then you should apply for a Working Holiday Visa – which falls under the Canadian International Experience Visa (IEC).
What is a Working Holiday Visa?
The Working Holiday Visa is a visa to travel and work in Canada, to get a full Canadian experience. This means that you can easily travel around and live in one location for a few months to earn money. Tired of working? You just move on to the next location! It's as simple as that.
The IEC – Working Holiday is an open work permit, allowing you to work for more than one employer. That's great news as it means that you are not tied to 1 employer and therefore 1 location. It also lets you do most jobs in Canada. Only exception: jobs related to striptease or erotic dance/massages are not allowed.
Who can apply?
Anyone from a country that has an IEC work permit agreement with Canada is allowed to apply. There are a few more requirements to qualify for the Working Holiday Visa though:
you can't have a job offer yet
you want to work for different employers and in more than one location
you'd like to earn money to travel

There is also an age limit, which varies from country to country. To give you an idea: Belgium (18-30), France (18-35), UK (18-30), NZ (18-35), Australia (18-35).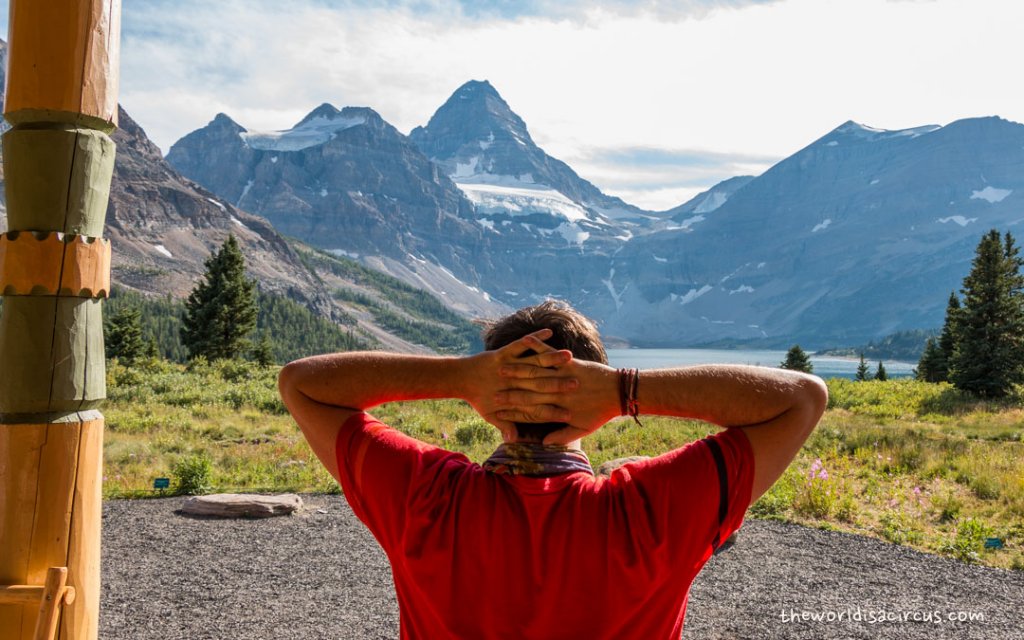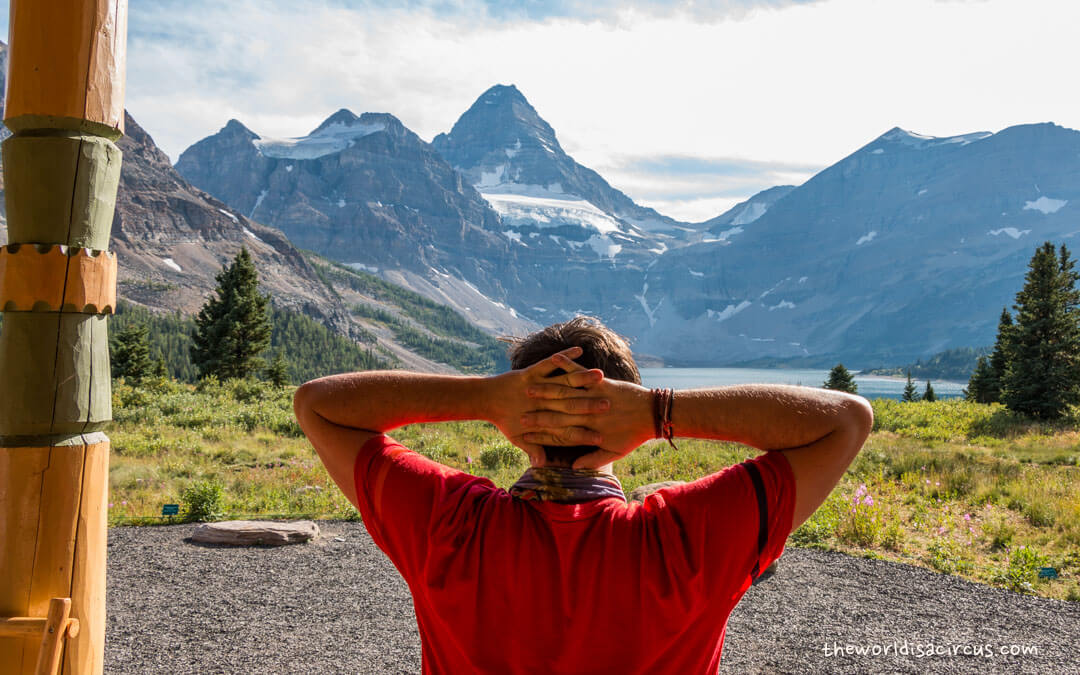 How to apply for a Working Holiday visa in Canada?
The process to get an International Experience visa for Canada is a bit more complicated than the one for an eTA. Read more about the different steps below.
Check if your country is eligble
Create a profile
Get invited to apply
Confirm that you still want to go to Canada
Gather all your documents
You're ready to go to Canada! Yay!
1. Check if your country is eligible. Do the 'come to Canada'-quiz on the immigration website. Find it here: quiz.
2. Create your IEC profile. If you are eligible you can create a profile. Once completed you are added to IEC Working Holiday 'pool' of your country.
There is one pool of eligible candidates per country and per category. Only a certain amount of visas are available per country, so you have to be invited to apply for a work permit. Wondering if your pool is open? Canada Immigration shows whether your pool is open. Find it on their website.
3. Get invited to apply. Now the waiting game starts. You need to get invited to be able to apply. This is a random selection and there's nothing you can do. You might receive an invitation after 1 week or 1 month. This will depend on luck and how many people already applied to the pool. I was invited to apply after 2 weeks in the pool.
4. Confirm that you still want to go to Canada. Did you get invited? Sweet! Are you still excited to go hiking those Canadian mountains? Perfect! You just have to let Canada know. You get 10 days to do this (so check your email and spam box regularly).
5. Gather all your documents.They might ask for the following documents, depending on the agreement with your country and previous travels you've done.
Proof of financial support
CV
Medical exam
Police certificate
Passport
Digital photo
Family information
Electronic Travel Authorization or Visitor visa application
Since 2019 you also have to submit your biometrics. These are a collection of fingerprints, digital photo and personal information.
This applies only to citizens (applying for a Working Holiday work permit) from Europe, Africa or the Middle East. The Canadian Immigration website explains it very well here. You'll need to find the VAC centre closest to you: It is possible there isn't one (yet) in your country. You'll have to go to the one closest to your country then. 
6. You're ready to go to Canada! Yay!
Immigration will verify your documents and might ask for some extra information. Once your application is approved, you'll receive a port of entry (POE) letter. Show this letter at the border services officer in Canada and he's the one who will give you your work permit. Now you're ready to work and travel in Canada!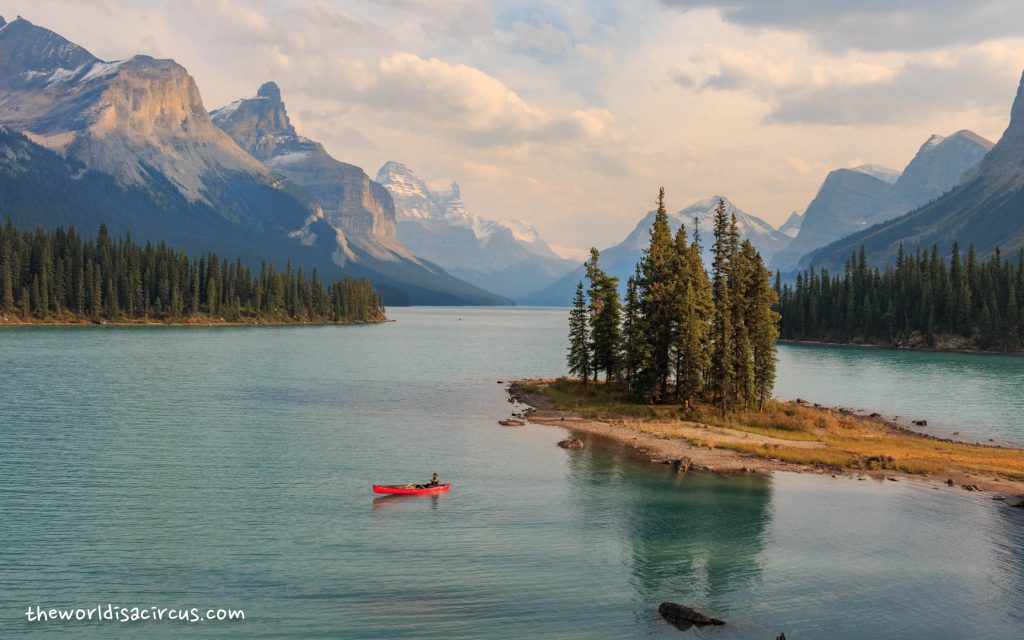 Discover one of my absolute favourite hikes in Canada. My multi day trip to Mount Assiniboine Provincial Park: A week in Mount Assiniboine Provincial Park.
Good to know regarding the Working Holiday visa for Belgians! Belgium is very strict and I wasn't allowed to get on the plane in Brussels with my approved Working Holiday visa. I almost missed my flight, because I had to apply for an eTA on the spot. Luckily it got approved in 20min and I could go back to check in, run to the plane and fly to Canada.
On a bit of a silly side note: in all the hurry and little bit of panic I ran on one of those moving walkways in the terminal…in the wrong direction. Imagine: me and my hand luggage and jacket running the wrong direction. I smacked on the floor and was carried back – on hands and knees – on that thingy. Not my best moment. But I made the plane! I would hate it if this happens to you too, so I recommend applying also for an eTA even when your Canadian Working Holiday visa has been approved – just in case.
How much chance do I have being invited to apply?
Every country in the IEC programme has a yearly quota. This is based on an agreement your country has with Canada. For many countries (like Belgium, where I'm from), the demand is way higher than the quota. This means that not everyone who wants the visa will get it.
The quota for how many people can come on the WH to Canada is different for all countries. Some examples:
Belgium: 750
Australia: unlimited
New Zealand: 2500
UK: 5000
You can find information about the quota and your chance on getting accepted on the immigration website. Just select your country on the top right.
Be prepared for winter in Canada. It gets very cold, so make sure you have the appropriate clothing.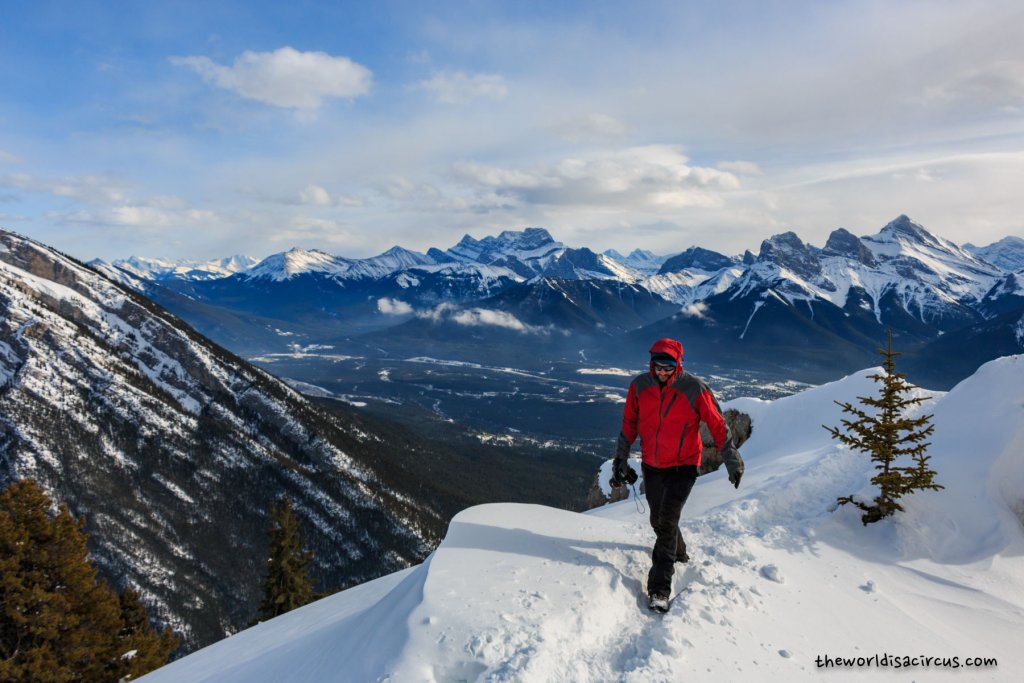 How long will my Canada work and travel visa be valid?
You can either get 12 or 24 months, depending on your country of citizenship. For example New Zealand, UK and Australia can stay two years in Canada, Belgians only 1 year.
How much money do I need to apply for a working holiday visa in Canada?
You'll spend the most money on the application itself. Besides that you don't need to pay much to travel and work abroad.
Application cost: about CAD $250.
Proof of funds: you have to be able to show you can sustain yourself. They ask to have about CAD $2500 in your bank. That said, I was never asked to show this.
Biometrics: CAD $85.
Police certificate: in Belgium it's free and easy to obtain from your city. In other countries you might have to pay a fee.
Insurance: you need insurance for the time you'll be in Canada. This is easy to buy online.
Extra tip: stay even longer in Canada
If you want to get even MORE out of your time in Canada, you can ask the border officer at your first entry to give you a visitors visa and to not let your work and holiday visa start yet. This way you can first travel around for 3 months, maybe do a quick visit to the US and let your work visa in Canada start afterwards. I did this – and the border guy was fine with it. And if they say no – well, you tried!
Happy travels to Canada!
Like it? Pin it!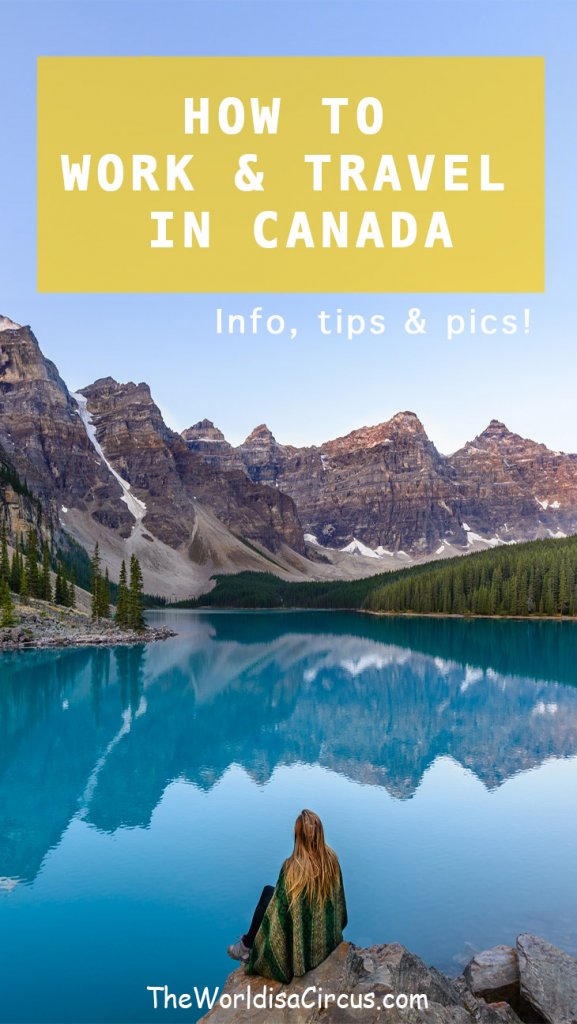 Disclaimer: this post was sponsored by VisumBuitenland.be