Queenstown is known as the adventure capital in the world. It's great for everything adventure, but did you know you it is also the perfect spot for a romantic weekend? Here is some inspiration on how to surprise your loved one with a romantic weekend in Queenstown.
Wine Tasting Gibbston Valley
All romantic weekends start with wine, right? Or is that just me? A great place for wine tasting is Gibbston Valley, known for its pinot noir. The vineyard is surrounded by two large mountain ranges: The Remarkables and the Crown Range. All grapes are hand-picked and they have the largest wine cave in the country, which you can visit!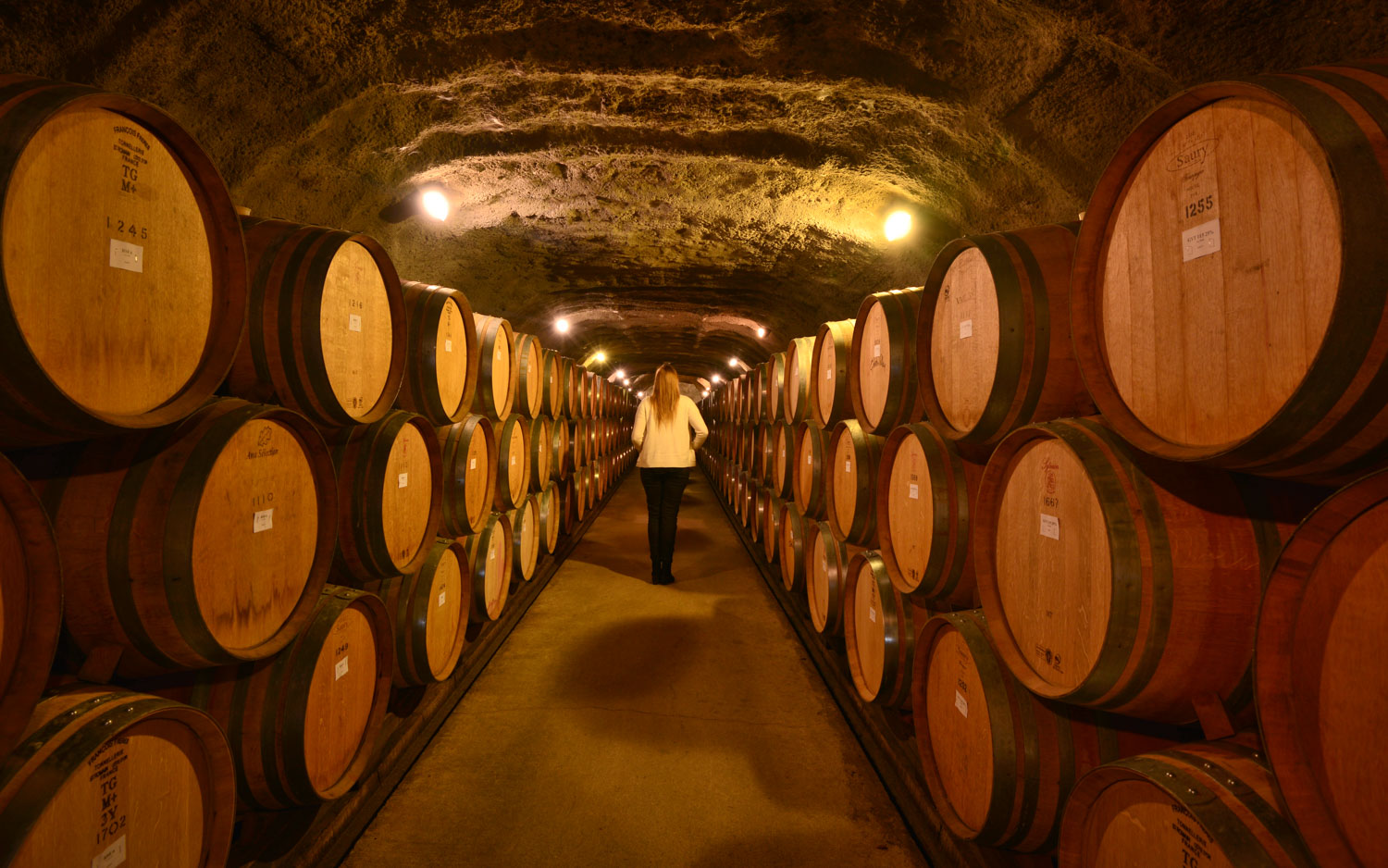 Onsen hot pools
Soaking in warm water with a stunning view on the mountains? Is this real? Yes it is! At the Onsen Hot Pools you're given a private jacuzzi overlooking the Shotover River canyon. You can rent them for an hour and even enjoy some extra bubbles and nibbles if you'd like (we like of course!). I was in heaven! One of the best ways to warm up on a chilly day and enjoy some perfect quality time with your sweetheart.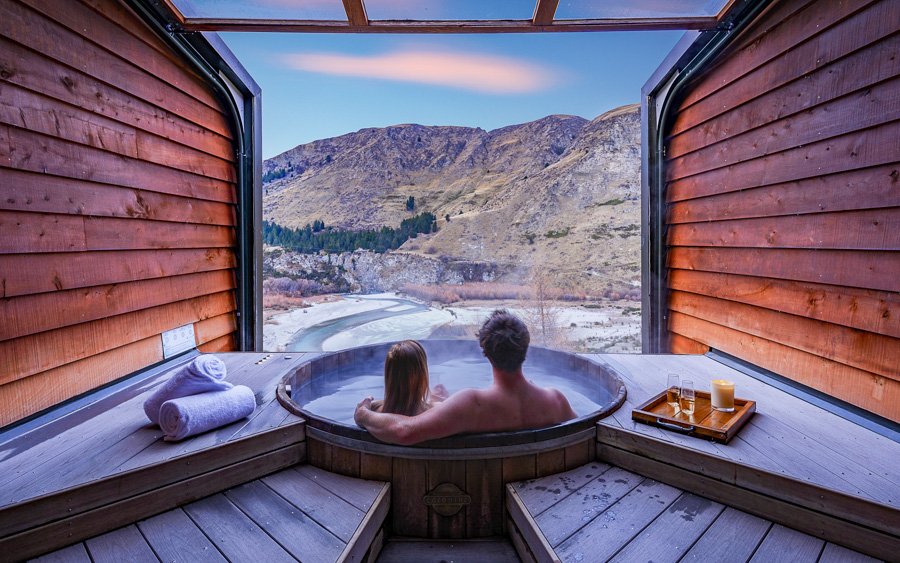 Enjoy a movie in Arrowtown
Arrowtown is a tiny village close to Queenstown, which looks beautiful in autumn. If you fancy a movie I highly recommend going to Dorothy Browns, Arrowtown's boutique, independent cinema. It has two cosy cinema rooms and you can take a drink and nibbles inside. This is a perfect evening activity for a romantic weekend in Queenstown.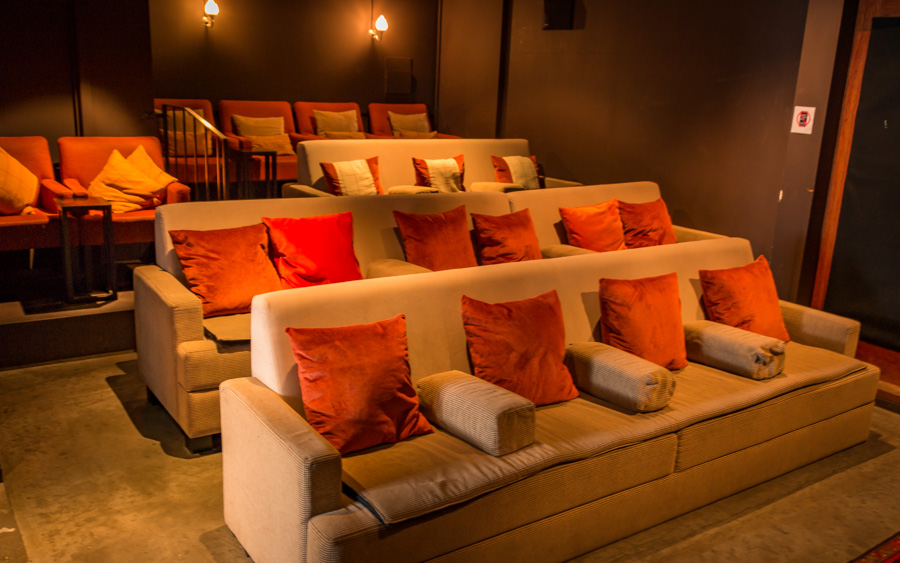 Lunch @ The Sherwood
There are many options for date night/lunch in Queenstown, but I'll share one of my favourites with you: The Sherwood. It's part of a hotel, and usually I would never have go to a hotel café and restaurant, but this one is different. It is cosy, original and has great food (and wifi).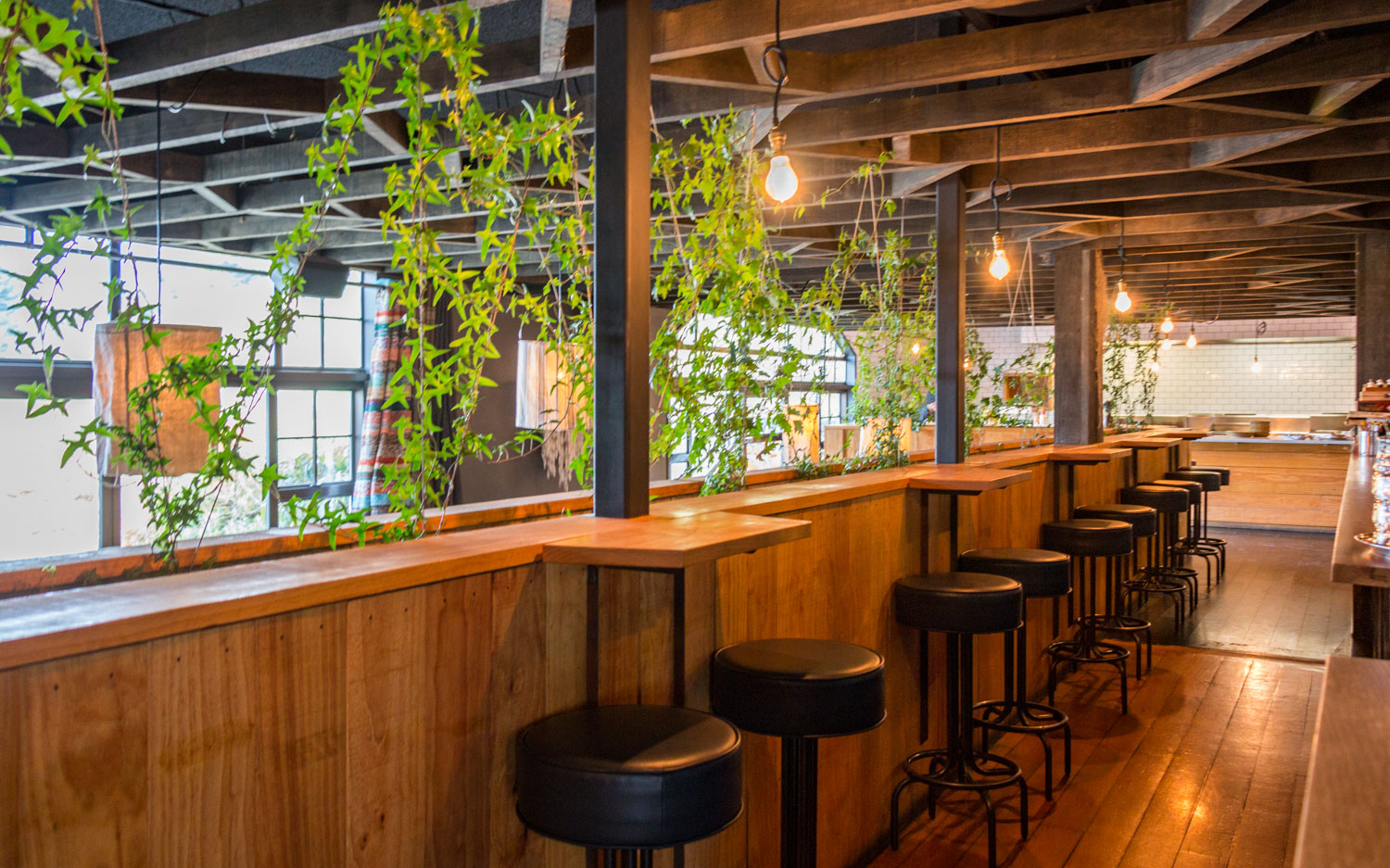 Eco Scapes
If you really want to treat your other half, I recommend spending the night at Eco Scapes, in Glenorchy. First of all, the drive from Queenstown to Glenorchy is one of the most scenic routes in New Zealand. There are many viewpoints to take a stunning photo. Second, the Eco Scapes accommodation will blow your mind away.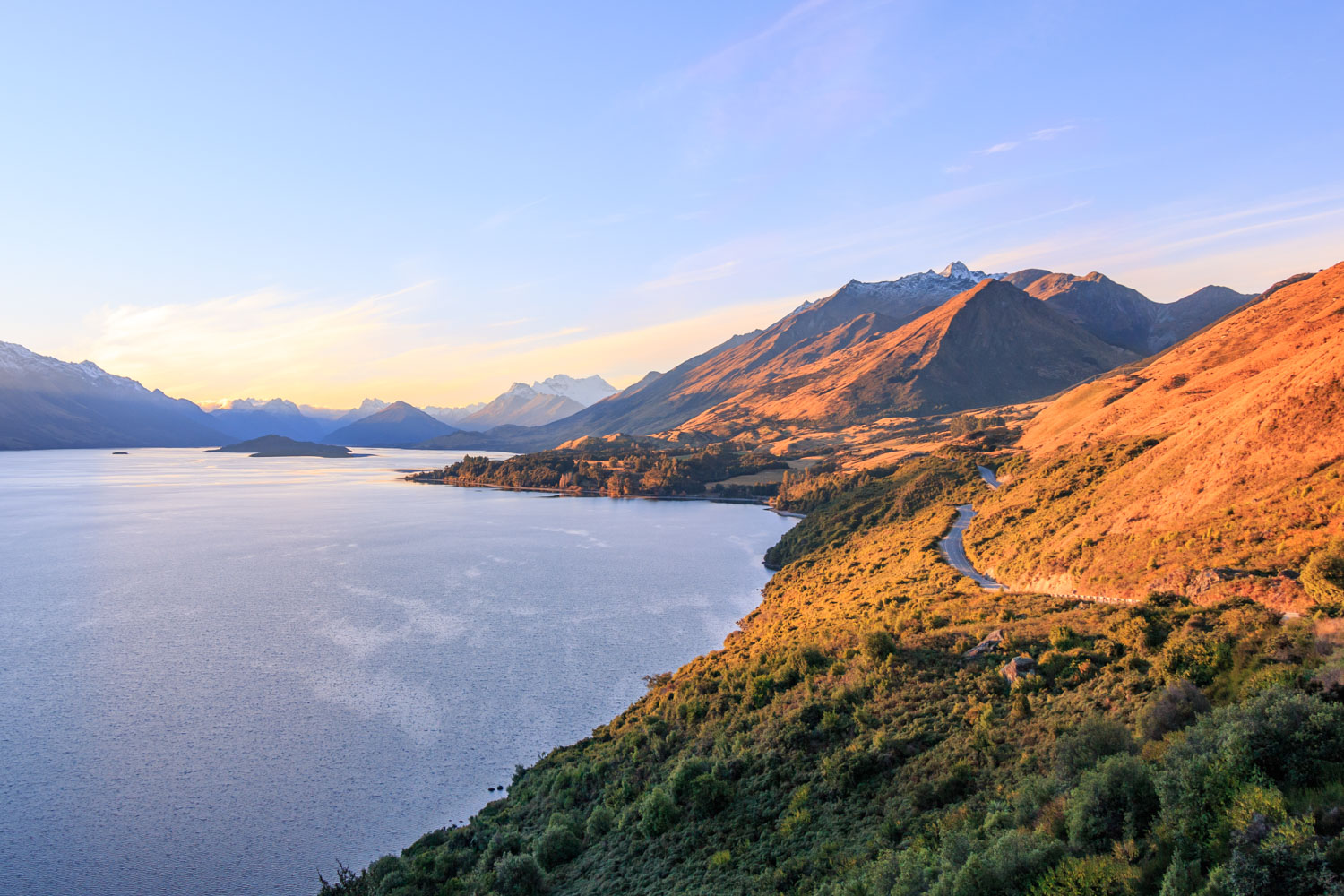 The Eco Scapes rooms have everything you need (and desire), but most of all you get the best view from your bed: nature. It is a view with a room around it. To make it even better, the blinds at night turn into a projector, where you can watch Netflix. House dreams come to life at Eco Scapes!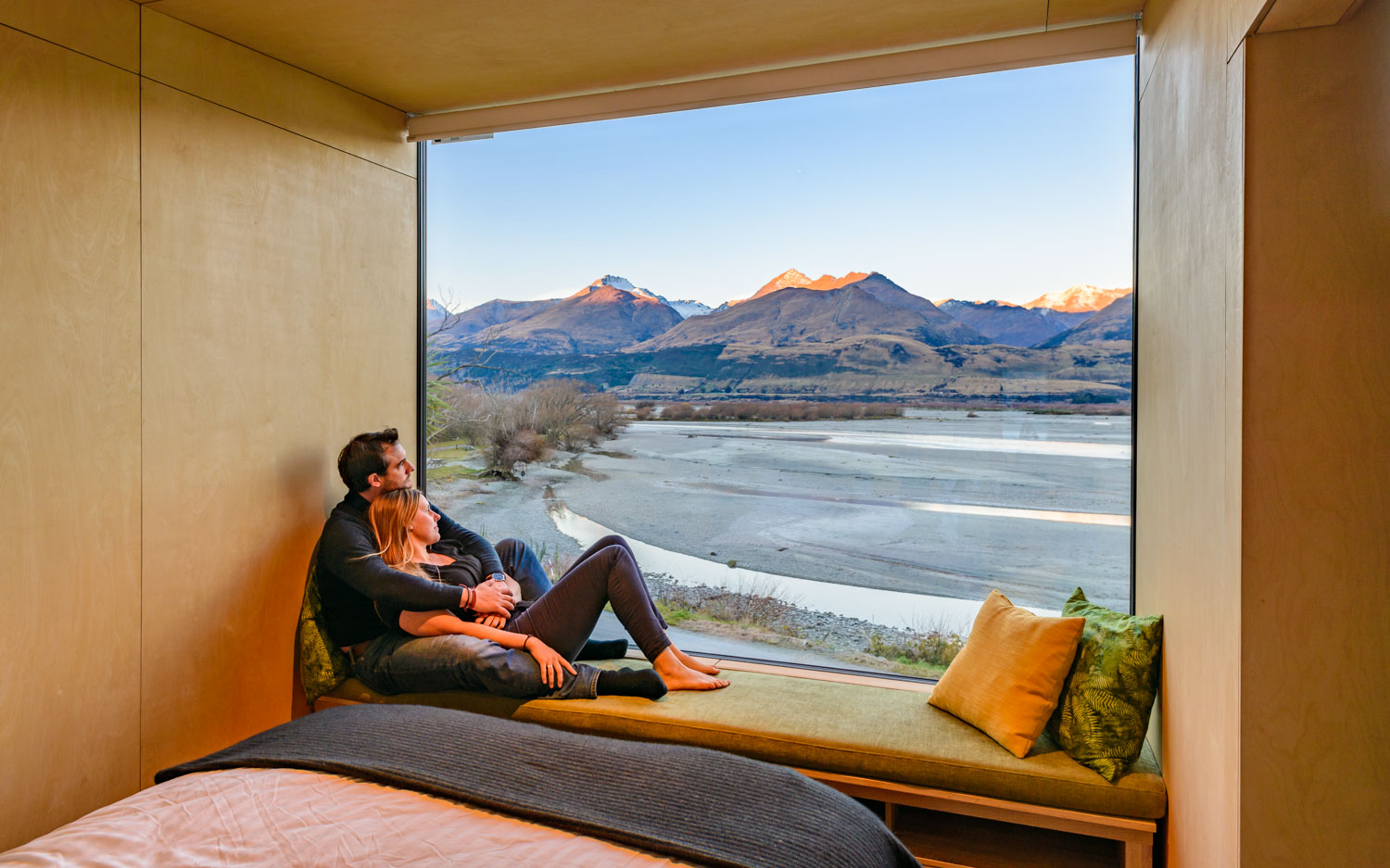 The Scenery
Mountains surround Queenstown, making the scenery a treat! You don't have to go far to get those jaw-dropping views. Take your lovers' arm and go to Lake Wakatipu, Queenstown Hill, Ben Lomond, Moke Lake or one of the many options around Queenstown.
The Skyline Gondola
You want to enjoy the scenery together, but don't feel like walking? Lucky for you there is a gondola up the hill. For $35 you rise 450 metres above Queenstown and you get a 220 degree panoramic view. Pretty spectacular.
There is even a bar and restaurant to have a cocktail, but what I enjoy more is the luge, those little carts that go downhill. If you're a couple that likes to let the kid in you come out – do the luge! Just ignore the many kids on the track and you'll have the time of your life.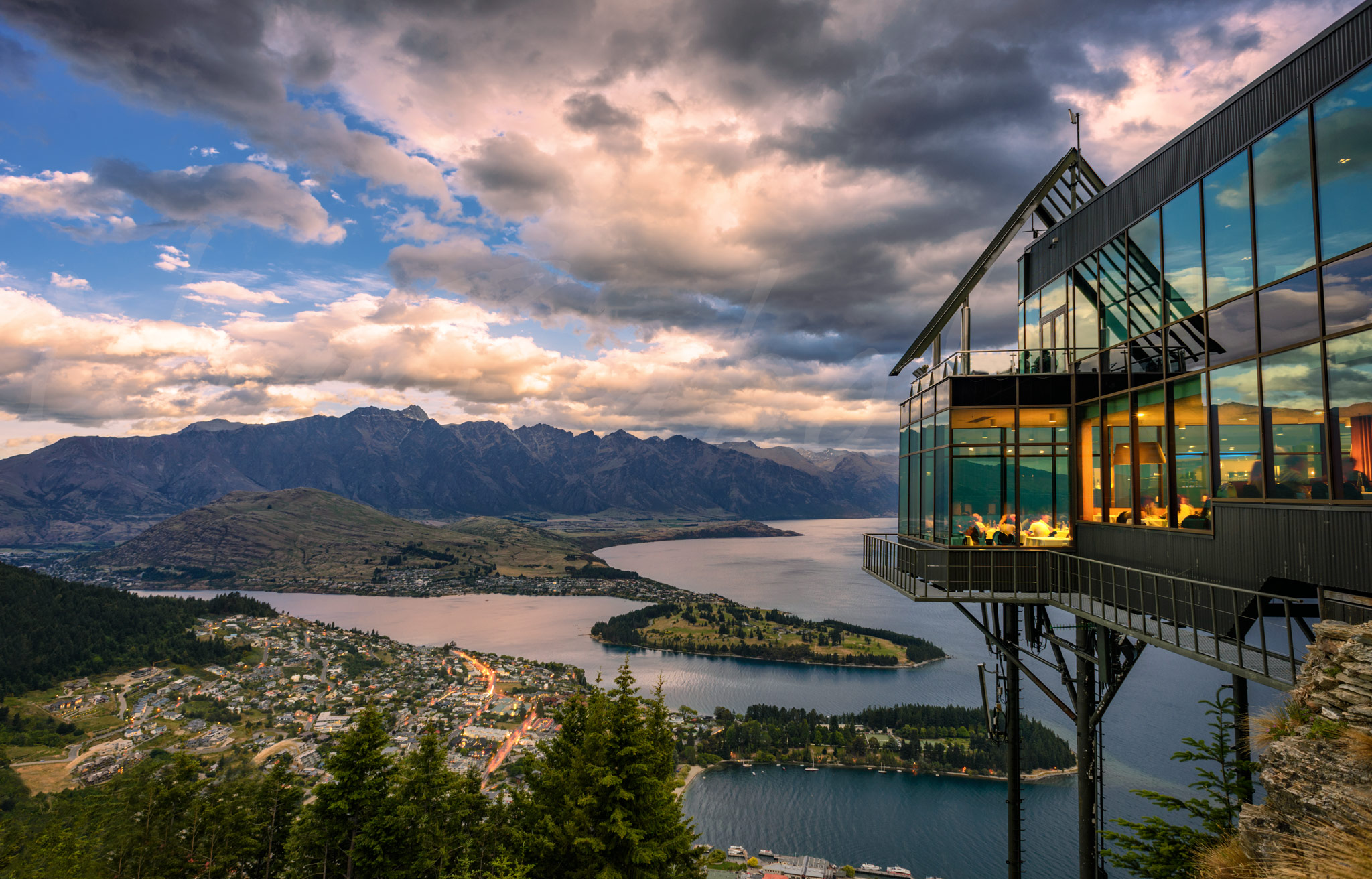 Scenic flight over the mountains
Get butterflies in your belly with a flight over the mountains. We took a flight with Milford Scenic Flights to Milford, showing us the best of Queenstown and Milford. There are massive mountains everywhere, however the lakes and waterfalls are impressive too! I took so many photos, kept looking around in awe and definitely felt butterflies 🙂 (not from my boyfriend though, sssst..)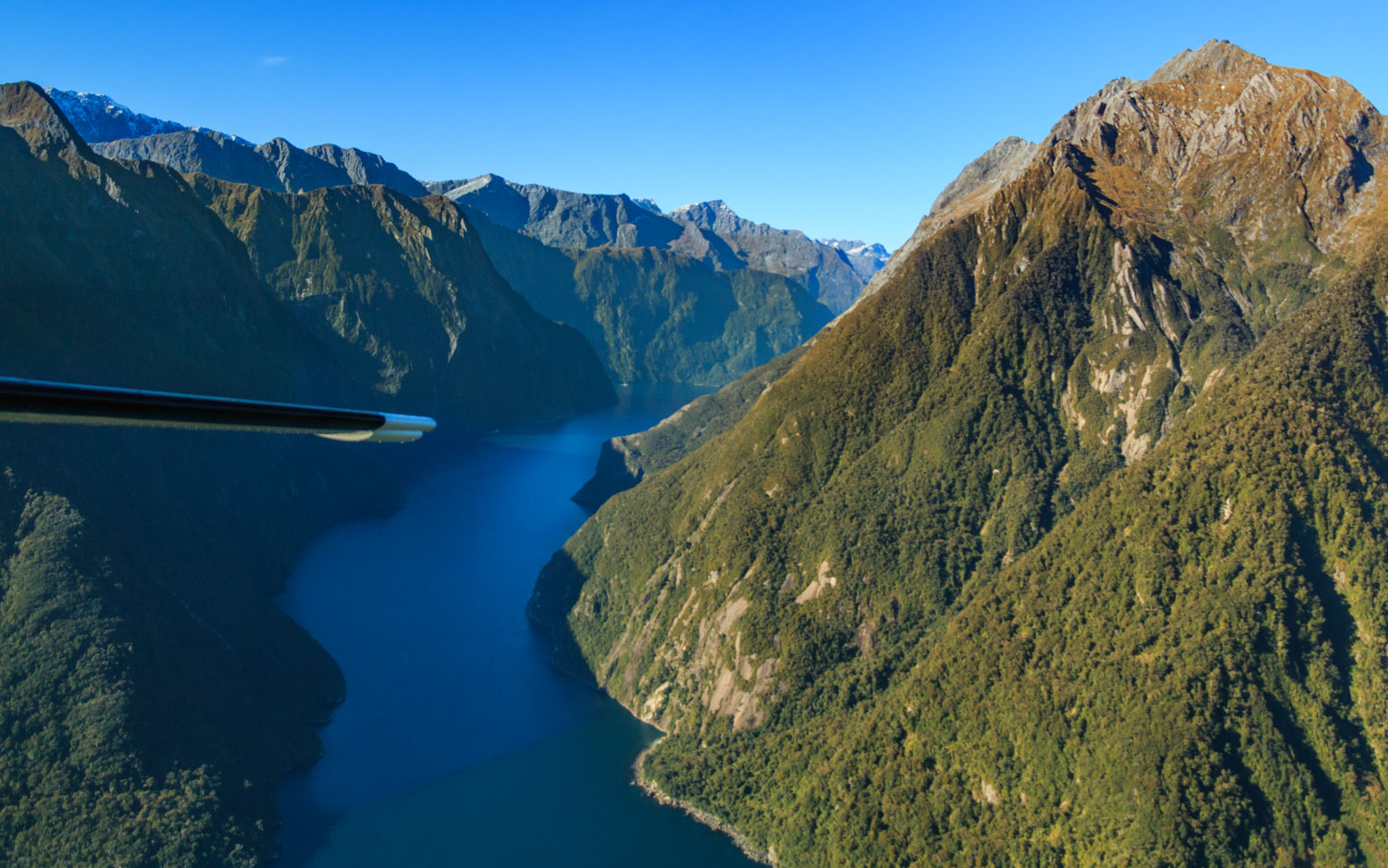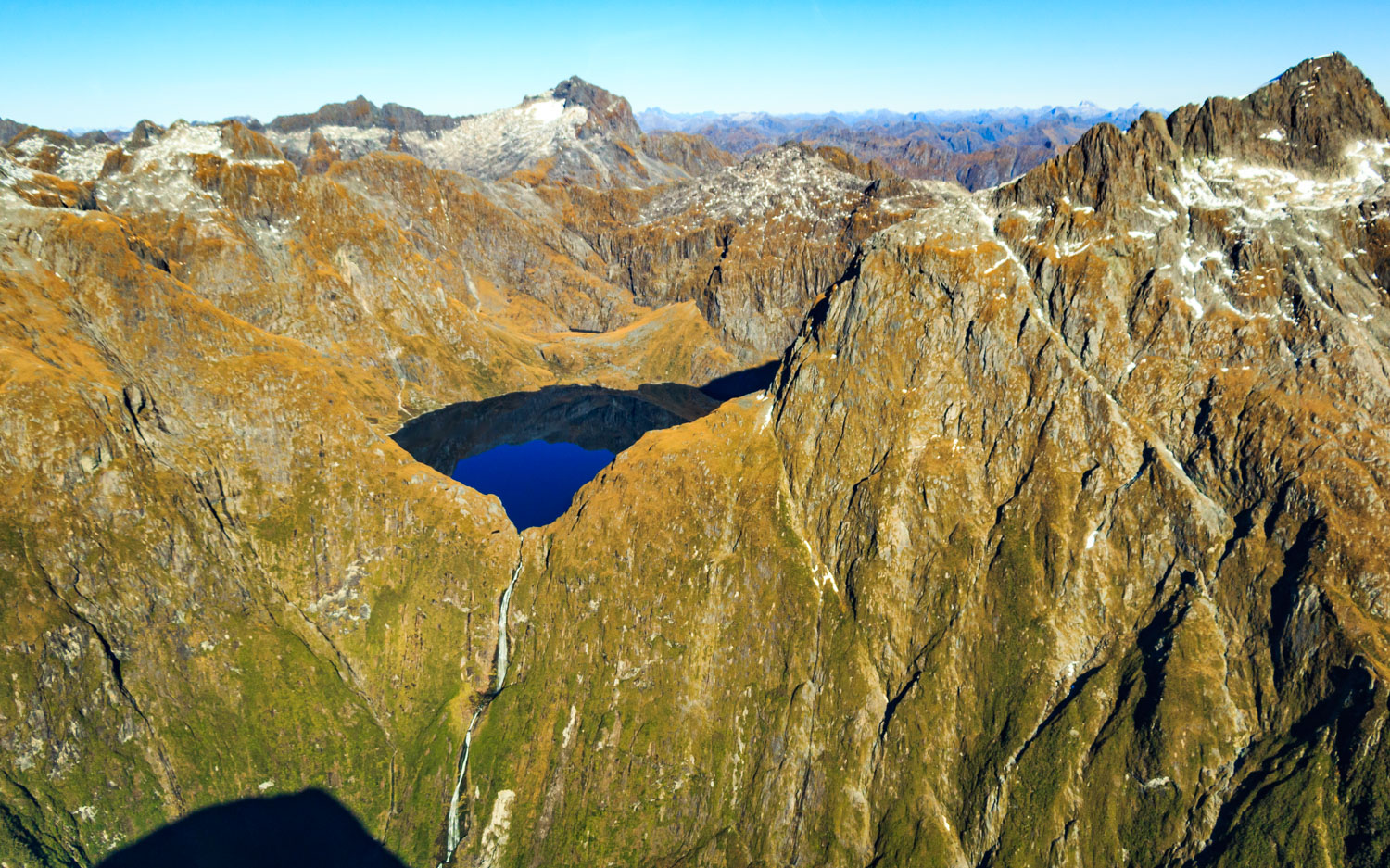 Stroll through town
Unlike some other New Zealand cities, Queenstown is very nice to have a stroll. There are lots of shops, cafes and restaurants to explore. Queenstown also often puts on cool events, so definitely check Queenstown Tourism's diary when you're planning your romantic weekend in Queenstown.
Milford Sound
If you only spend a weekend in Queenstown you might not have time to add this to your list, but if you have more time: do a cruise in Milford Sound. A four hours drive will take you there, or you can go with one of the many companies offering day trips from Queenstown to Milford Sound. I arrived in Milford Sound with the scenic flight, but I assure you the road trip is impressive too.
Milford Sound is very isolated and feels much different than the rest of New Zealand. Cruise along on one of the boats and enjoy the wild views. I was on the Mitre Peak boat, and it takes you two hours on the water, passing the iconic Mitre Peak, the Stirling Falls, and you might even see seals and dolphins!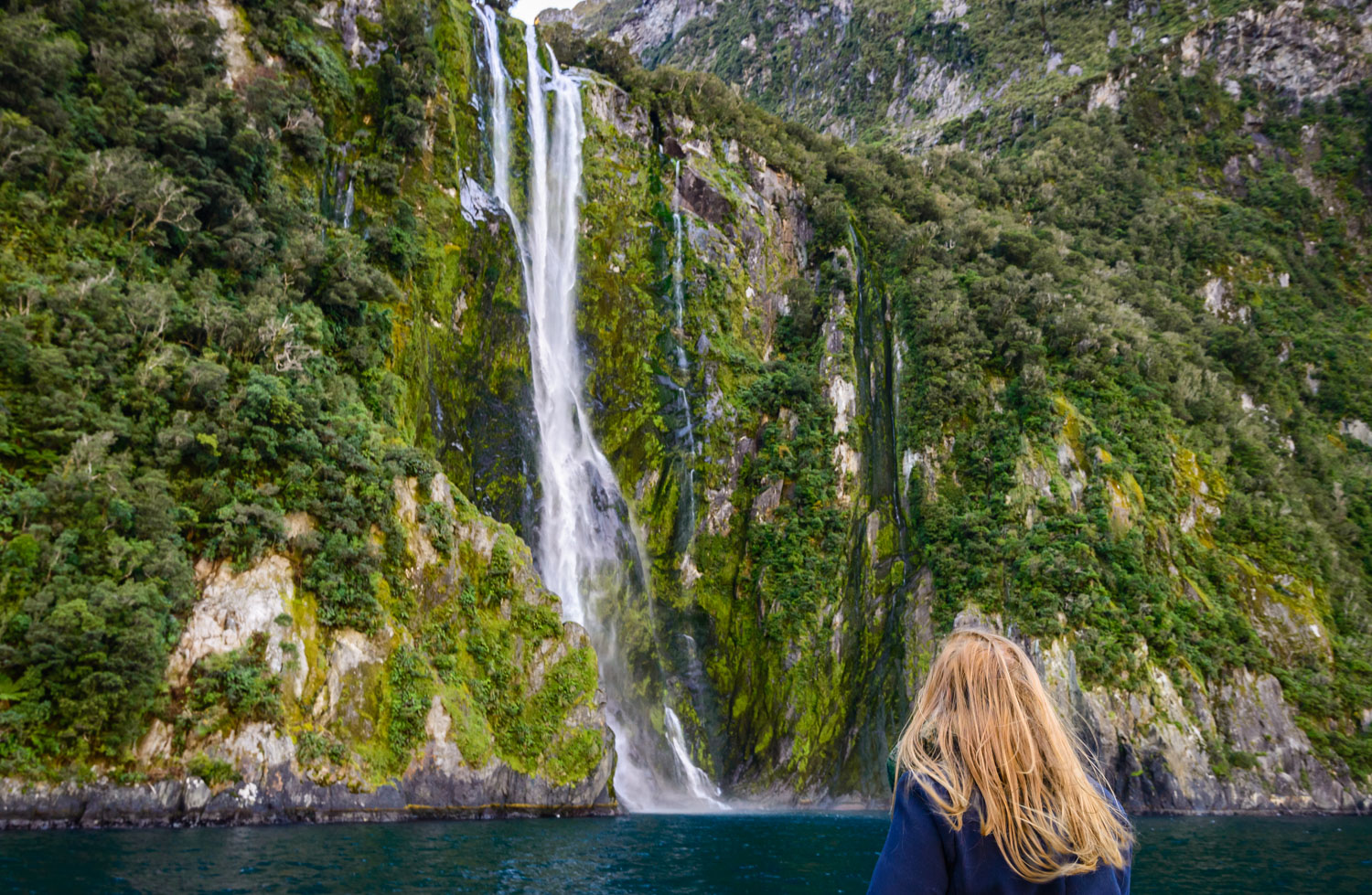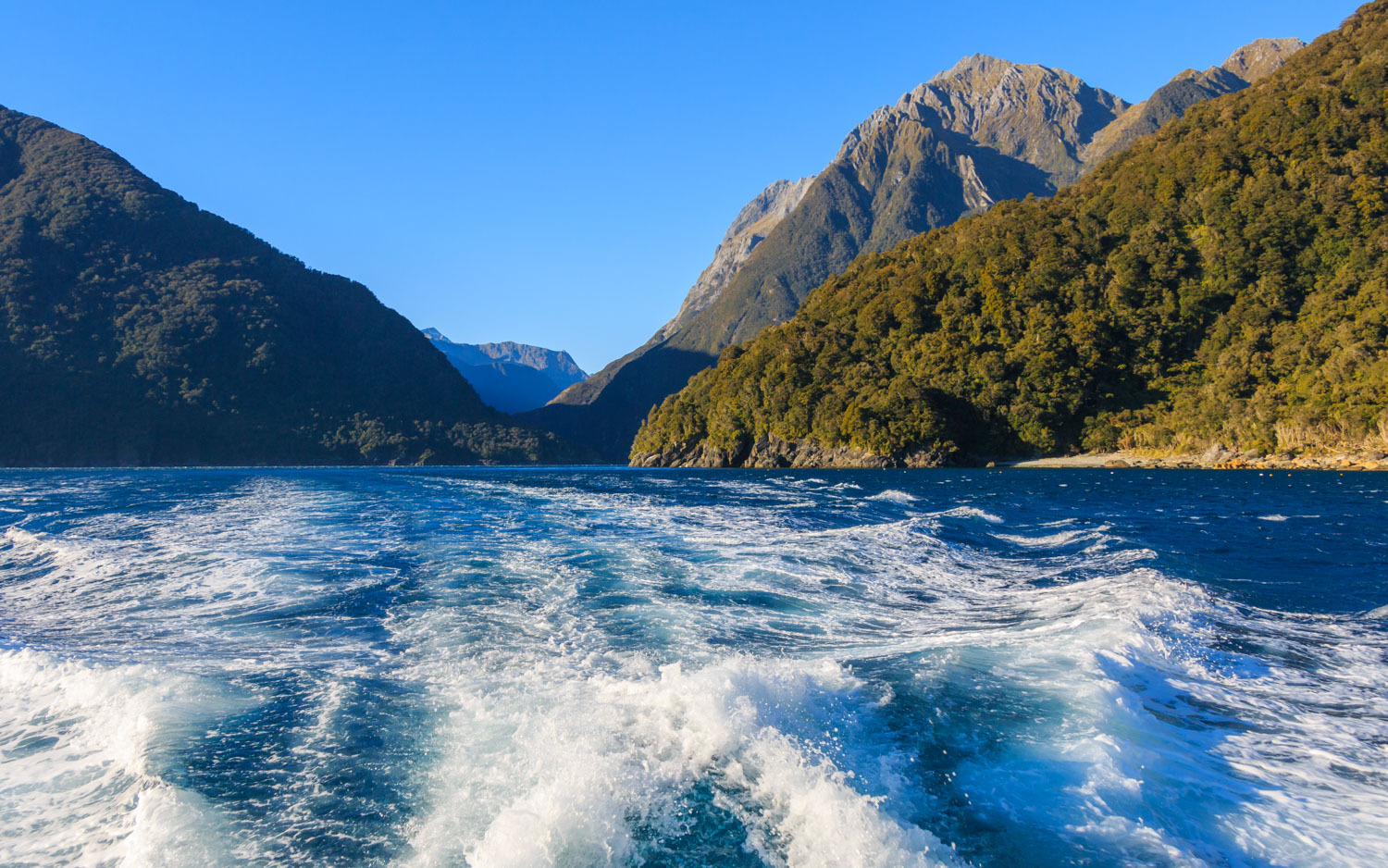 Watch a sunrise together
What's more romantic than getting up early and freezing your bum off to watch a sunrise? There are many options around Queenstown to watch one. Take a hot cup of coffee, a blanket and just enjoy.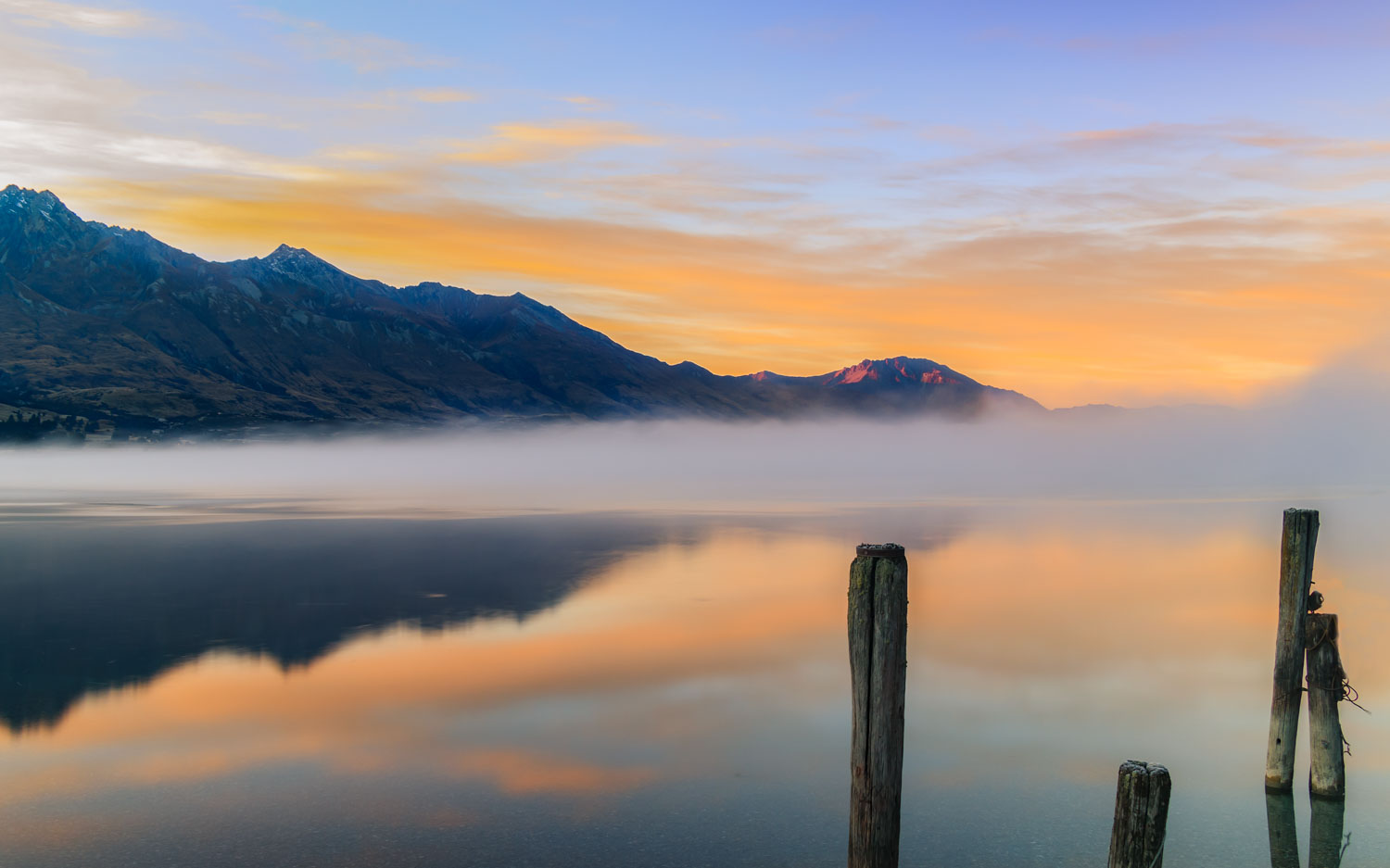 I hope I gave you some inspiration for a romantic weekend in Queenstown! Let me know if I forgot any activities. 
Disclosure: the flight, cruise, accommodation, wine tasting and hot pools experience was offered to me. All opinions are, as always my own. No boyfriends were harmed during this romantic weekend in Queenstown.