Being the largest National Park in New Zealand, Fiordland has a lot to offer.
Once you enter Fiordland National Park, you'll notice dramatic scenery with high mountains and peaceful lakes. This Fiordland guide will get you set for an awesome time in this magical part of New Zealand!
Get lost in the Sounds
Fiordland National Park is home to the stunning fiords of Milford Sound and Doubtful Sound (and many more), with lots of options to explore.
The best way to discover this area is hiking the many walking tracks (Milford Track, Kepler Track, Routeburn Track), taking a cruise on the water or flying above the scenery, to really understand the vastness of this area.
What activities can I do in Fiordland?
Because Fiordland is so big, there is LOTS to do – which we love. From cruising on the water and enjoying a movie, to eating delicious food in Te Anau. There's something for everyone. Here's a list of activities!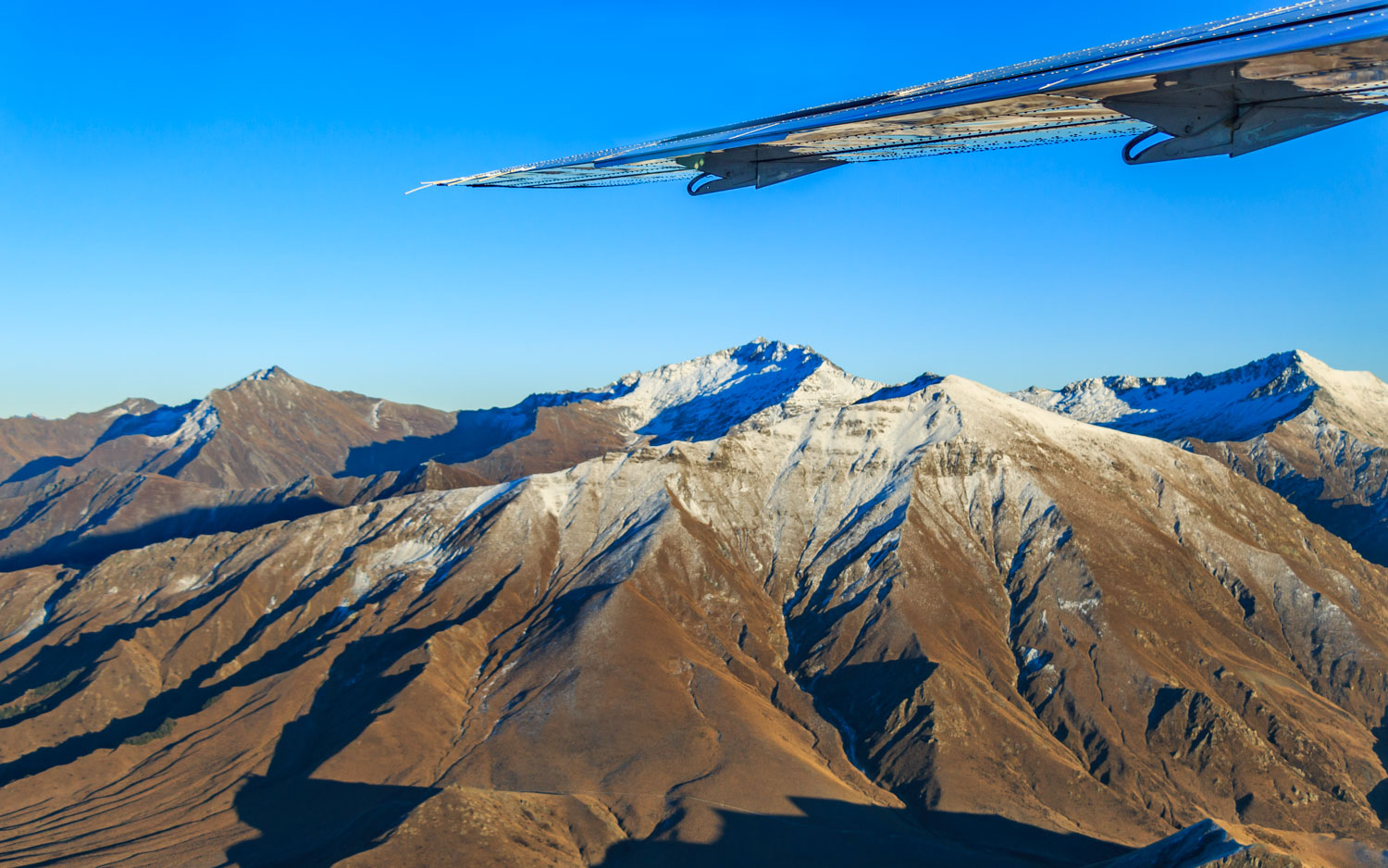 Milford Sound cruise
This is an all time favourite of tourists visiting New Zealand. Don't expect to be by yourself or to be only boat in the Sound. Having said that, it is a beautiful area, and worth visiting.
I joined the Mitre Peak Cruise, and the boat took me past big waterfalls all the way to the end of the Sound and the beginning of the Tasman Sea. Pretty cool! If you're lucky you'll also see some seals chilling on the rocks.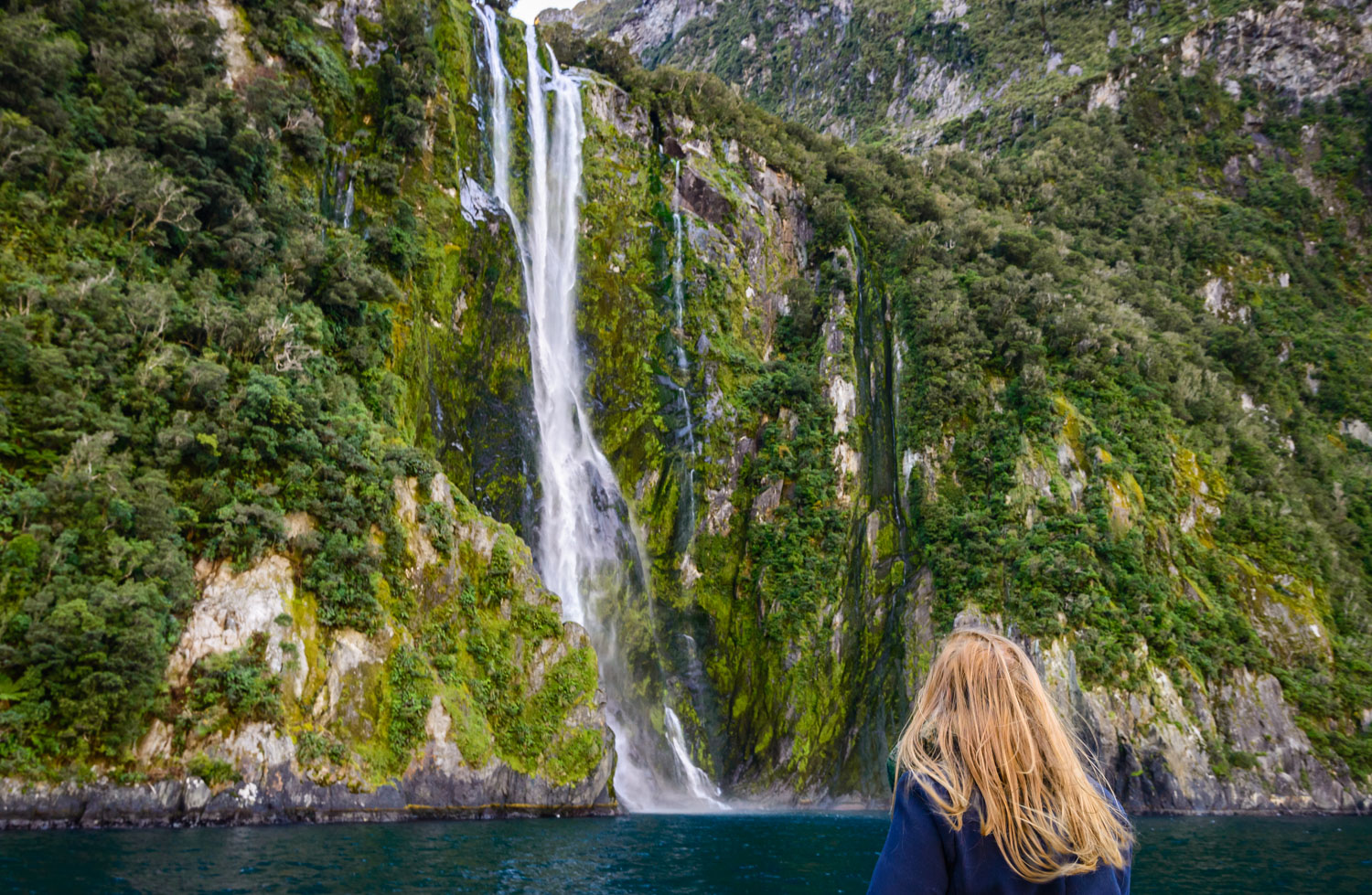 TIP: Have a walk around the shore at sunrise. You will be almost by yourself and will probably be treated on some beautiful reflections.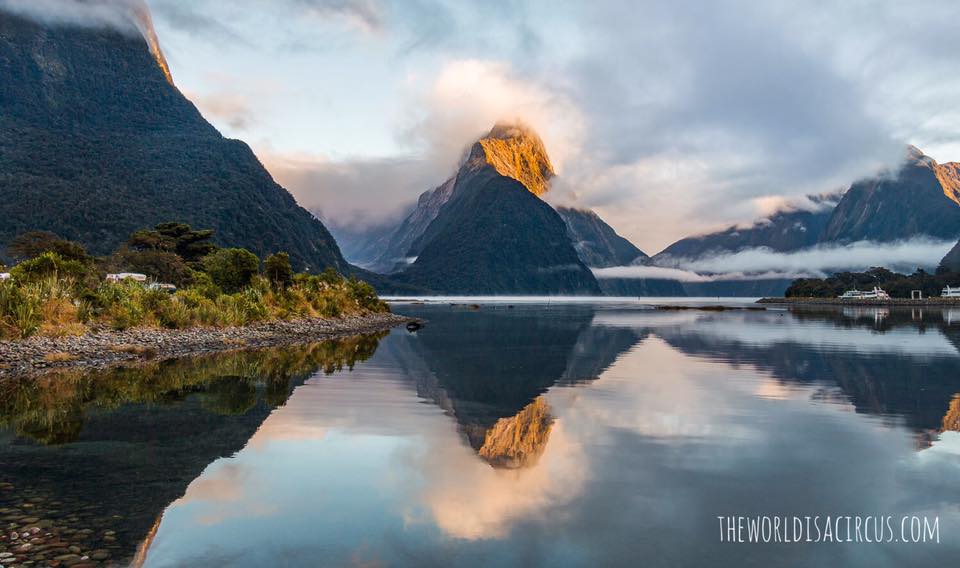 Doubtful Sound Cruise
From one cruise to another. As I said, Fiordland National Park has a lot to offer!
The Doubtful Sound cruise is less famous and less crowded, making it way more special. I toured along with family business Real Journeys. We were the only boat on the water that day and REALLY experienced the peacefulness and tranquillity of the Sound.
You stay about 4 hours on the calm water, but it is a day trip, as it takes some effort to get to the beginning of the cruise. Unlike Milford, there is no direct road access to Doubtful Sound. The only way to get there is by a 1h cruise across Lake Manapouri and a coach trip over Wilmot Pass.
Doubtful Sound is extremely vast (3x longer than Milford) and almost untouched by man. It's also sometimes called the 'Sound of Silence', because – yes you guess it – it is so silent. See more pictures of my cruise on Doubtful Sound here: https://theworldisacircus.com/2017/08/doubtful-sound-a-photo-diary/
Scenic Flight
Flying above the scenery is one of my favourite activities. It's a bit more expensive than the regular cruise or hike, but it's so worth it. There are many options to see Fiordland National Park from above, but I hopped on a small scenic flight in Queenstown with Milford Sound Scenic Flights.
We flew all the way from Queenstown to Milford Sound, covering a big area with LOTS of mountains. I especially loved the little hidden lakes in the mountains; it looked out of this world.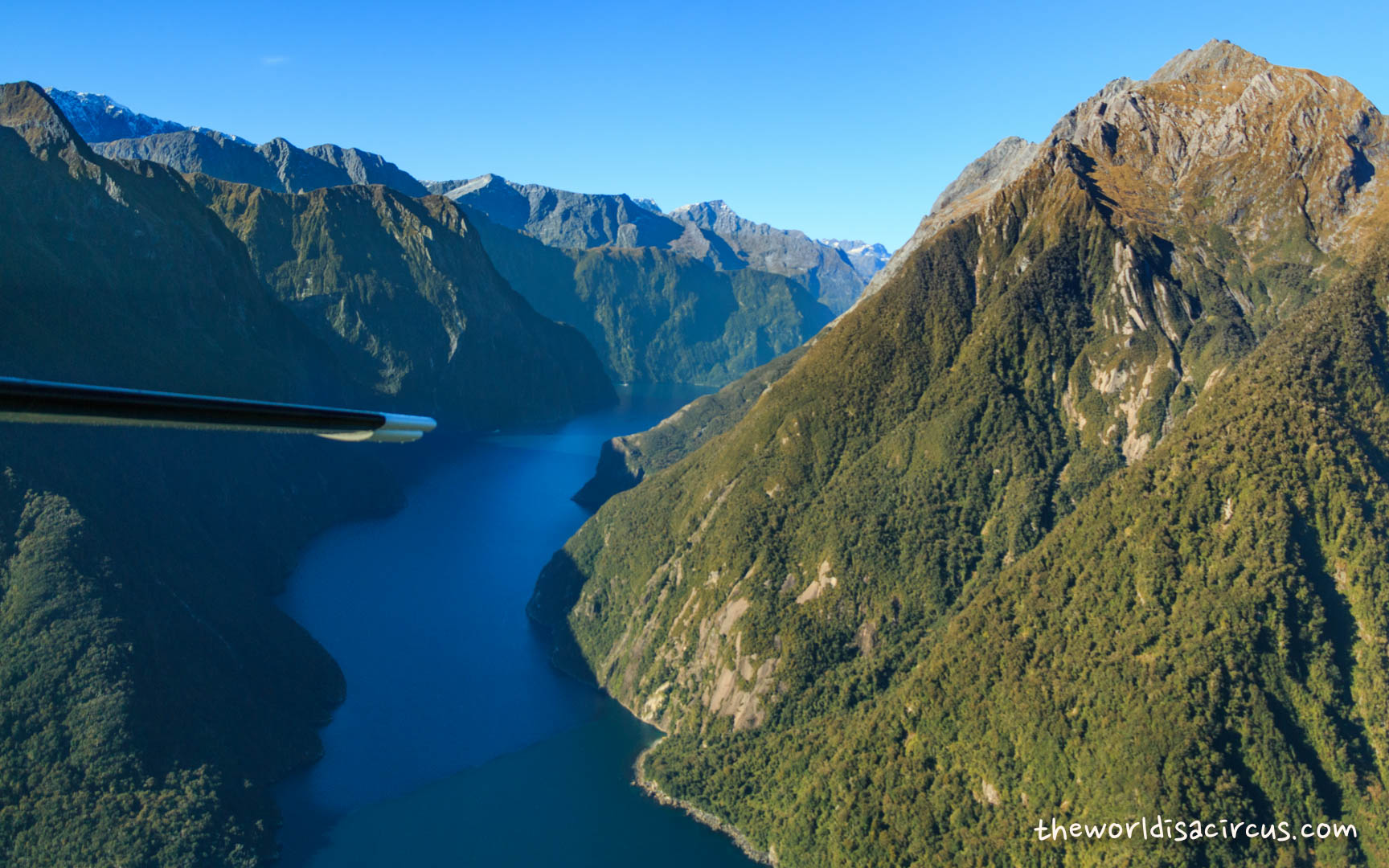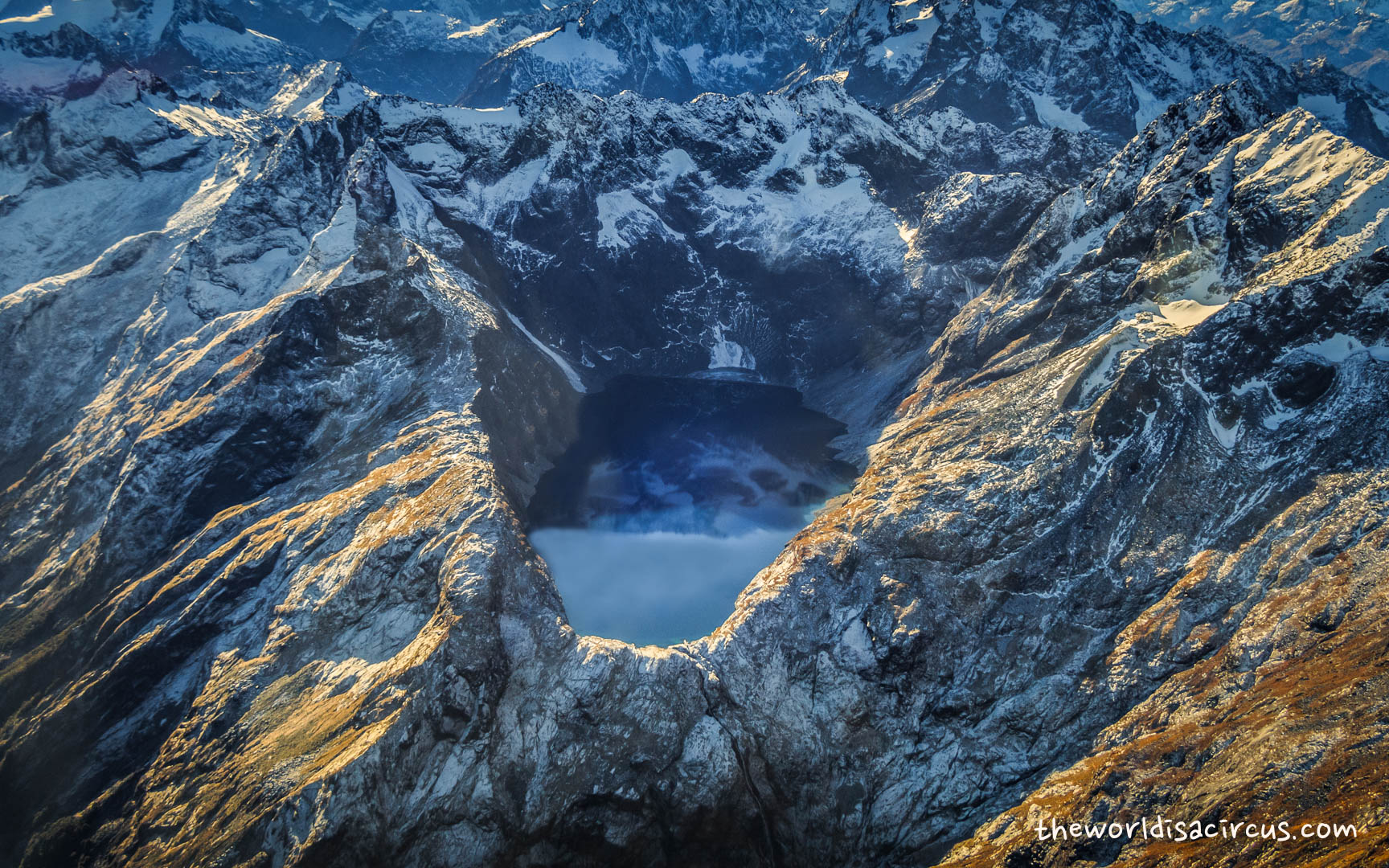 Check out more pictures in this article about Milford From Above: https://theworldisacircus.com/2017/06/milford-sound-from-above/
Fiordland Cinema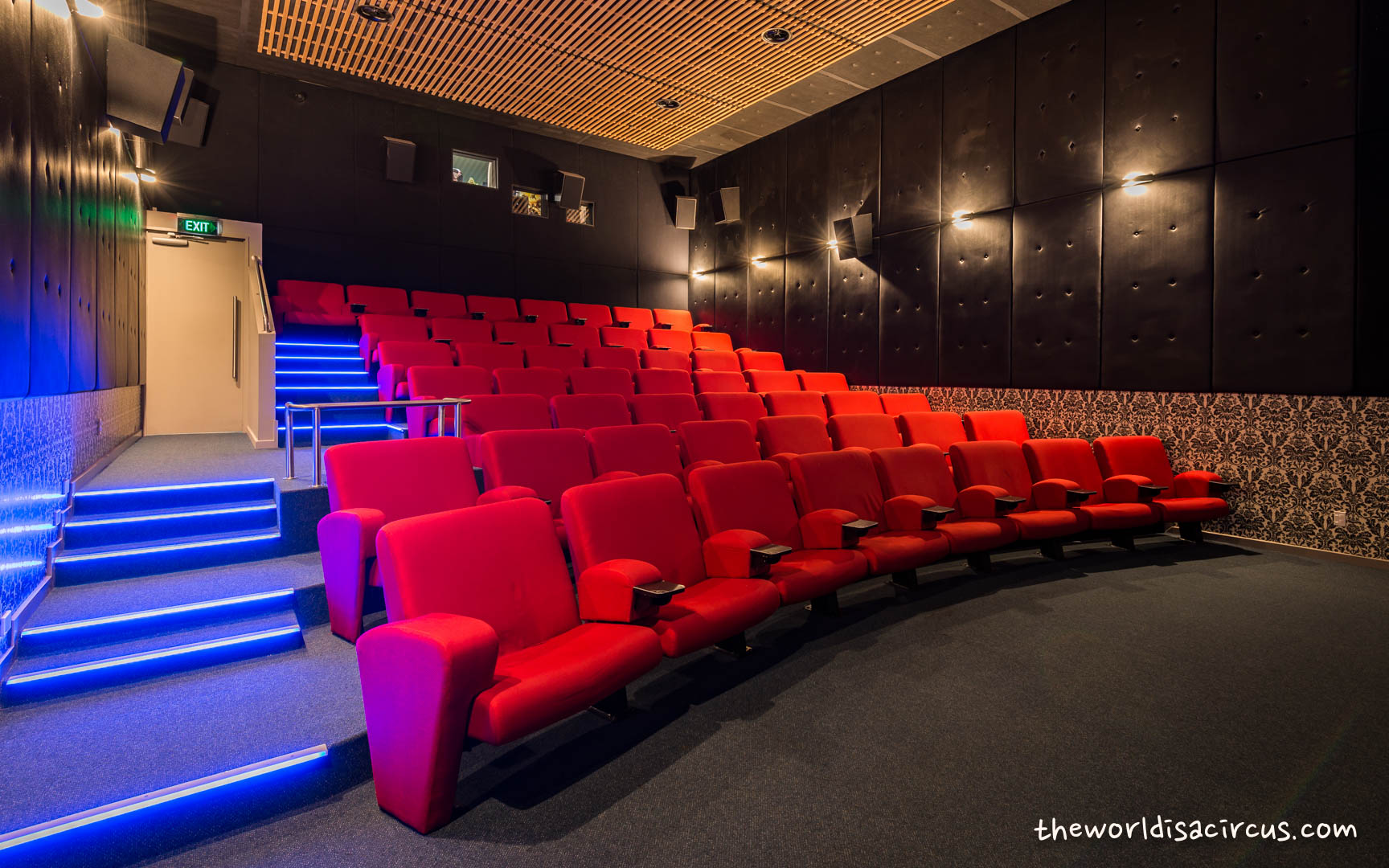 I love the outdoors and landscape, but I'm also a huge movie fan. I can't keep count of all the movies I've seen, and especially in cute little New Zealand cinemas.
The Fiordland Cinema in Te Anau definitely belongs on that list. It's a little cinema, with only one room. Watching a movie after spending some time outside is the perfect end of the day! Buy some wine, beer or snacks at the counter and enjoy the movie.
We watched the locally filmed movie 'Ata Whenua – Shadowland', showing a mysterious and spectacular Fiordland National Park. It's mostly filmed from a helicopter and gives tremendous views of Fiordland.
Glowworm caves
New Zealand is home to many glowworm caves. That's dark caves with little lights all around you: the glowworms. Glowworms actually aren't worms, but larvae. The little larvae use their light to lure insects into their fishing lines.
Not all glowworm caves are easily accessible, so Real Journeys welcome the public at the western shores of Lake Te Anau. The trip starts with a cruise from Te Anau. Then you reach the cave on the other shore and walk inside. After a little while you board a small boat and cruise through the cave. There is no artificial light, and once your eyes are adapted to the dark you see all the glowworms popping up.
Key Summit Walk
Next to the three great walks in the area, you also find many smaller ones, like Key Summit. It's a half day walk, starting off the Milford Road.
The first part of the walk is on the Routeburn Track, one of the great walks. You hike about 1 hour and a half up to Key Summit, and will get great views. Take some lunch, enjoy the view and then you're ready for the walk down! It's a perfect walk if you don't have a lot of time.
You can find more information about the walk on Fiordland Tourism's website:  Key Summit
Drive the road to Milford
The road to Milford Sound is one of the most famous one in New Zealand. It's an activity on its own. Make sure you have enough time to make plenty of stops to take the camera out.
Don't worry if it's raining, there will be waterfalls all around you when you exit the famous Milford tunnel. Do be very careful if it's icy. The road is sometimes closed, because the conditions are too dangerous to drive.
Red Cliff Café Restaurant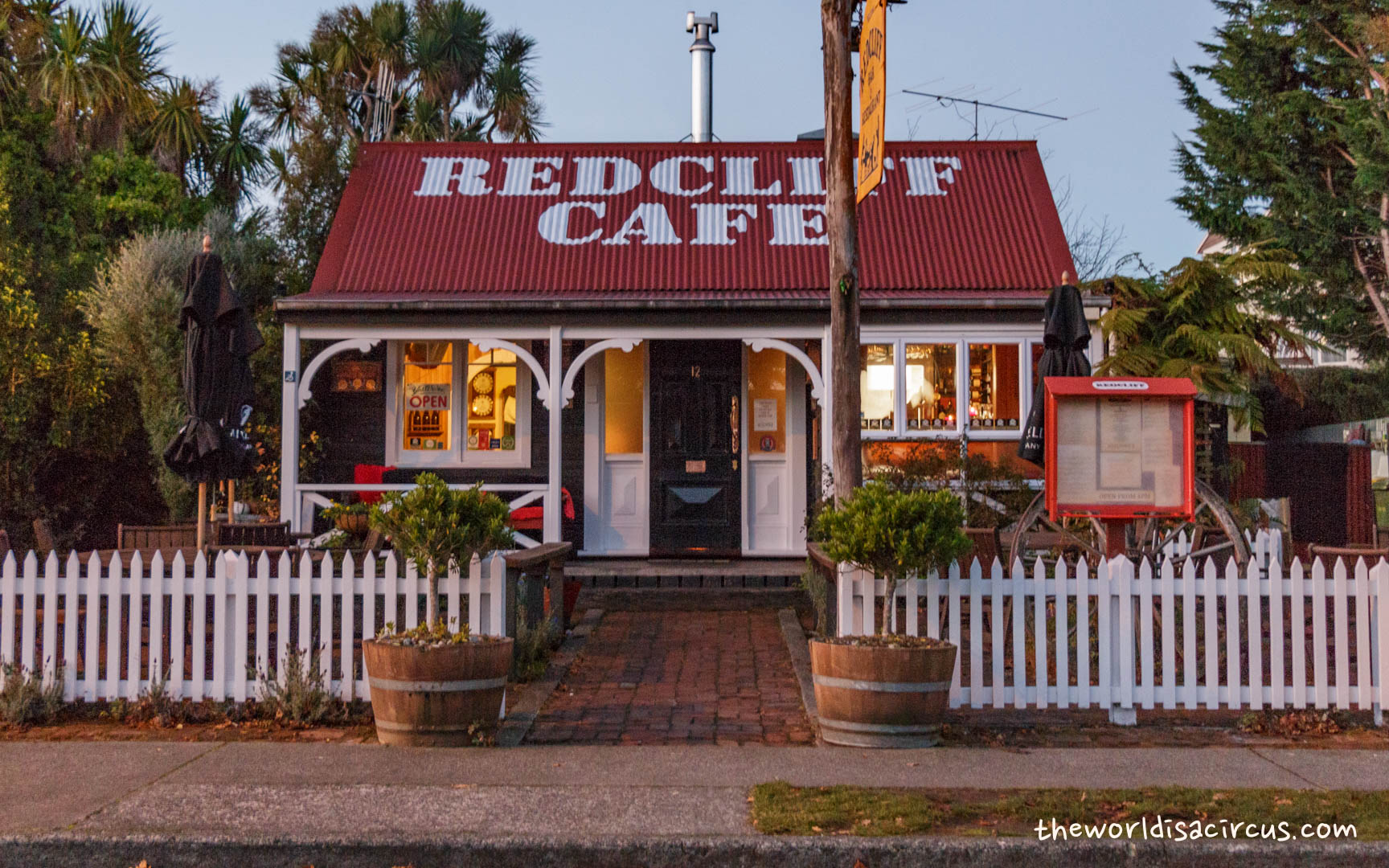 I got this tip from a local, and I did not regret checking it out!
Te Anau is an active town and has a lot of food options. One that I highly recommend and is super charming is The Red Cliff Cafe. It's charm and uniqueness is already visible from outside. You'll get fine food in a cosy atmosphere.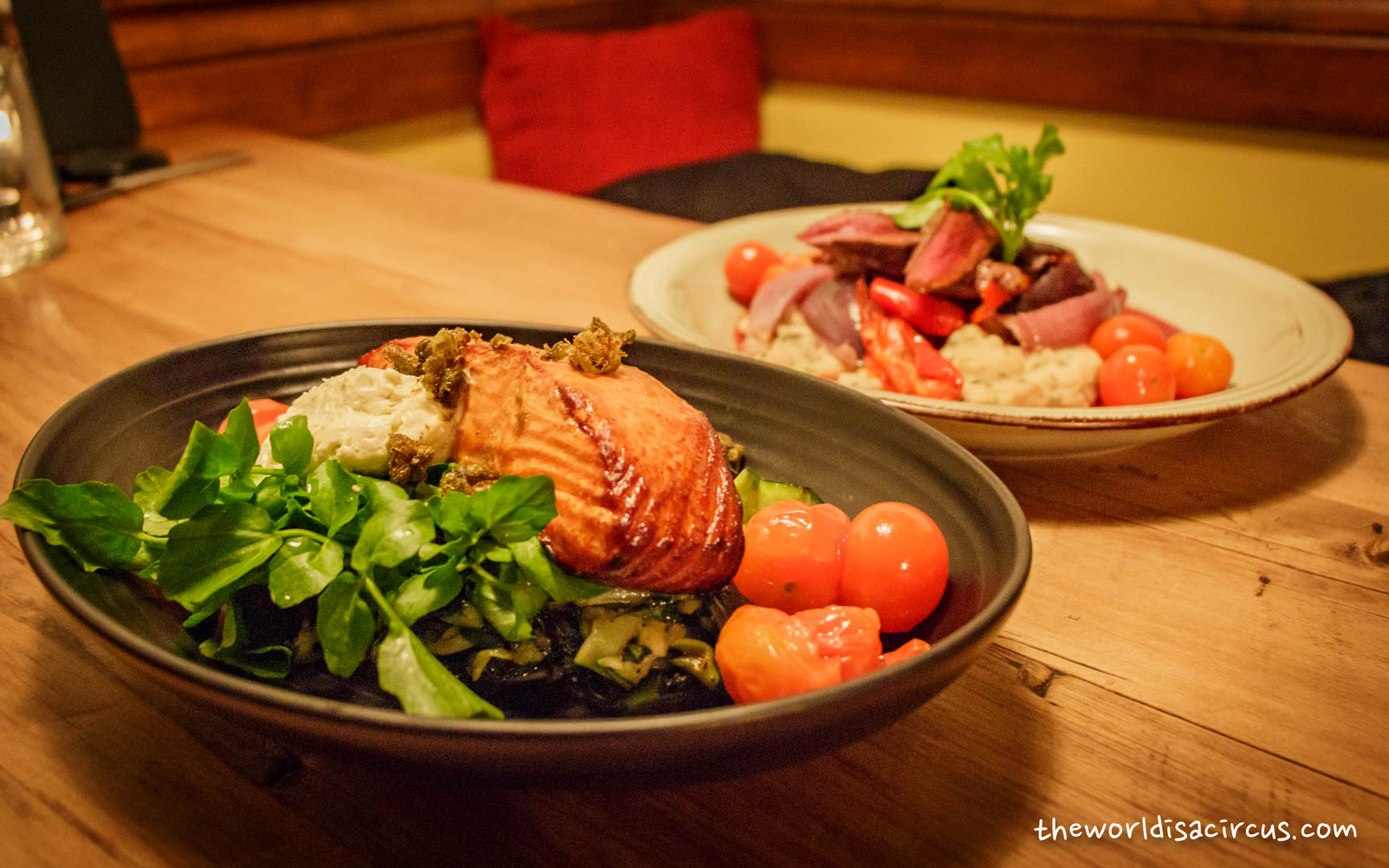 We had a delicious truffel ravioli entréé and salmon and beef as our main. We were having such a good time, so we also ordered a chocolate dessert. That was the only course that disappointed us, it was not very tasty. We didn't care too much as the rest of the food was insanely good. So here is my tip: check out The Red Cliff Cafe, but don't order a dessert 🙂
Lake Te Anau sunset
You haven't experienced a weekend in Fiordland without enjoying a beautiful sunset. You can watch one in Milford Sound, or I also recommend Lake Te Anau. It's the Largest lake in the South Island and nice to spend the evening. Take your camera, or a bottle of wine and take in the sunset.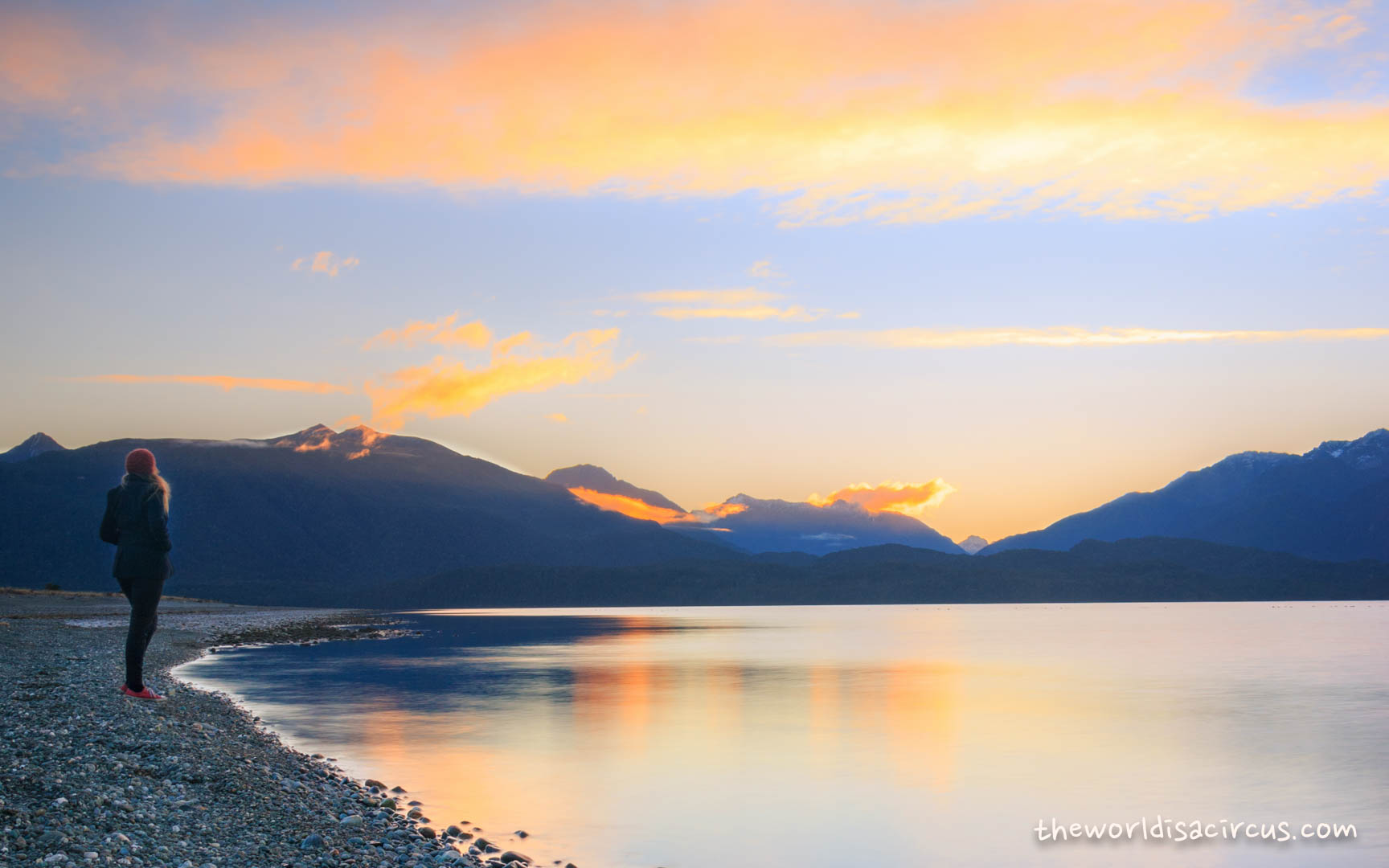 How To Get To Fiordland?
Fiordland stretches out from the north of Milford Sound to the very southwest of New Zealand. The best way to access it is from Queenstown.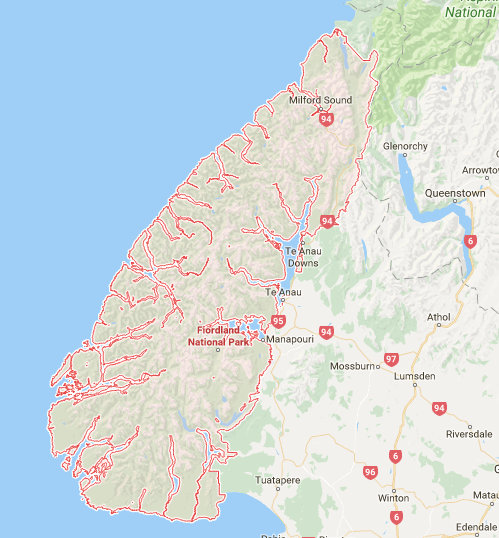 To get to Milford Sound you can either drive yourself (which I recommend) or take a bus. Milford Sound is 279km from Queenstown (a bit less than 4 hours) and 121km from Te Anau. When you leave from Queenstown, you follow the road to Te Anau, and then from Te Anau to Milford Sound.
If you drive from Christchurch, you first pass Queenstown, then Te Anau, and then you're on the last stretch to Milford Sound.
The closest international airport is in Queenstown. You can then rent a car, or take a bus or day tour.
TIP: there is limited cellphone coverage on the road to Milford and there are no shops or petrol stations between Te Anau and Milford Sound. Make sure that you have all the food and fuel you need!
n
Where To Stay in Fiordland National Park?
There are many accommodation options in Fiordland. There is Milford Sound, which is very popular. Because it is small and there aren't many options the price is a bit high. Te Anau is the closest city to Milford, and there you'll find some accommodation which is better for your wallet. That being said, you can also find lovely places to stay in Manapouri or local farms!
Have a search, and find what suits you best!
Disclosure: some links might contain affiliate links. That means that by no extra cost of your own, you will be supporting this blog by buying something through these links. Thank you!
PIN NOW, READ LATER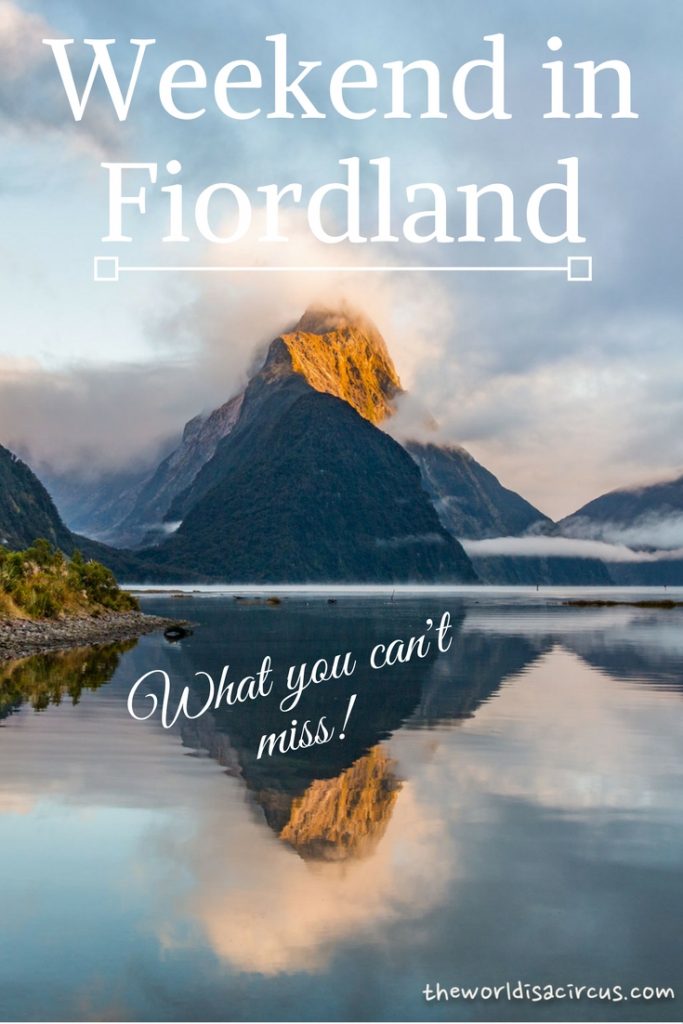 Have you been to Fiordland National Park? What would you want to visit?