My second road trip by motorbike has come to an end.. When I think about it I start smiling big time and think: monkeys! Elephaaaants! Mountains!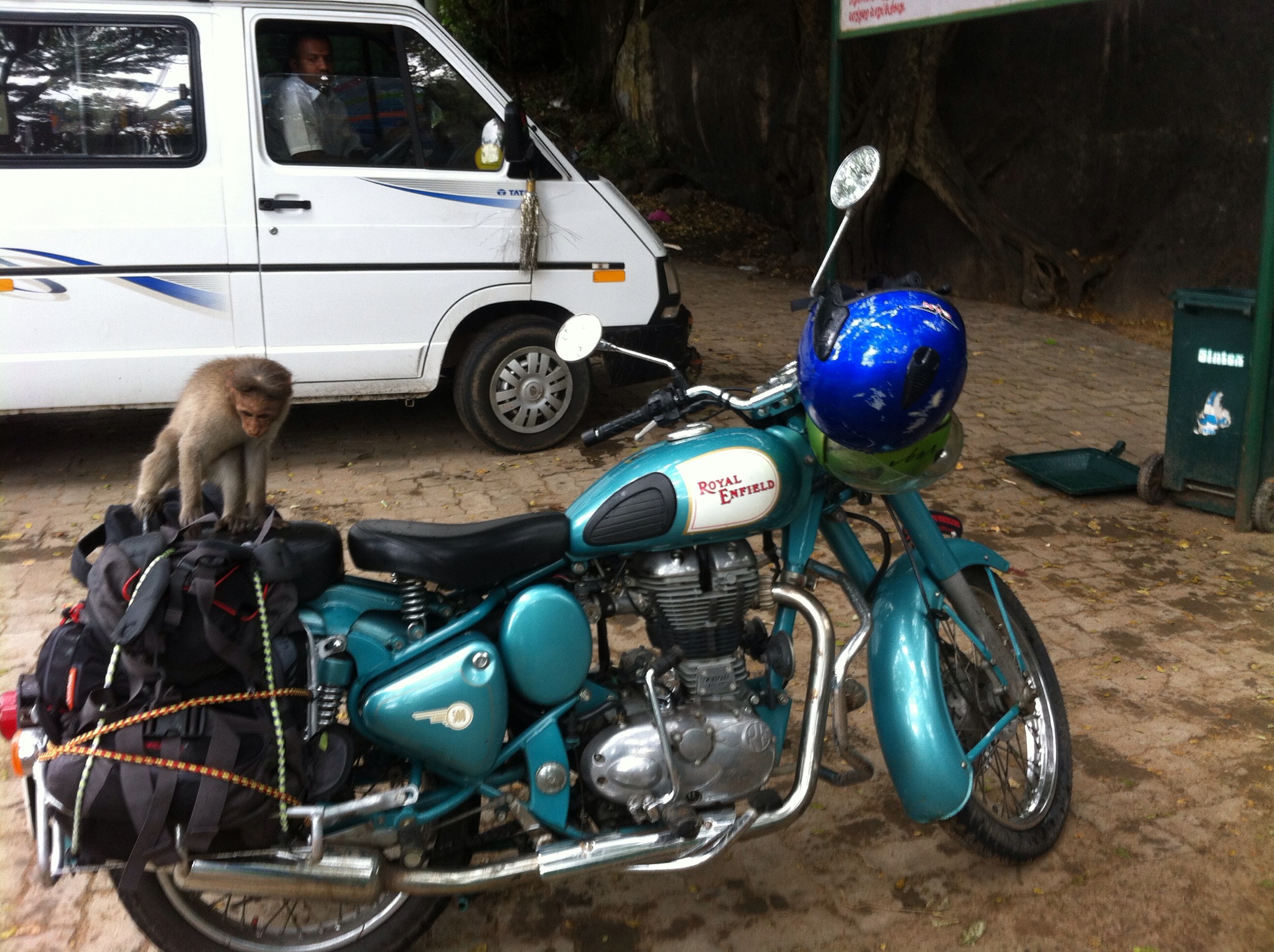 We left with the bike in Fort Kochi – a nice place by the way – to go into the nature. There was a road in particular we were really looking forward to: route 21 from Chalakudy (Kerala) over Valparai (Tamilnadu) to Pollachi (Tamilnadu). We'd read great things about it.
And we were not at all disappointed. You pass the largest waterfall in Kerala, drive into a thick rain forest and meet tons of photogenic monkeys. I was smiling the whole time and feeling so lucky. (Yes, I love monkeys!). The road is unbelievable, but it comes with some restrictions. Beyond Vazachal it is only open from 6am until 6 pm.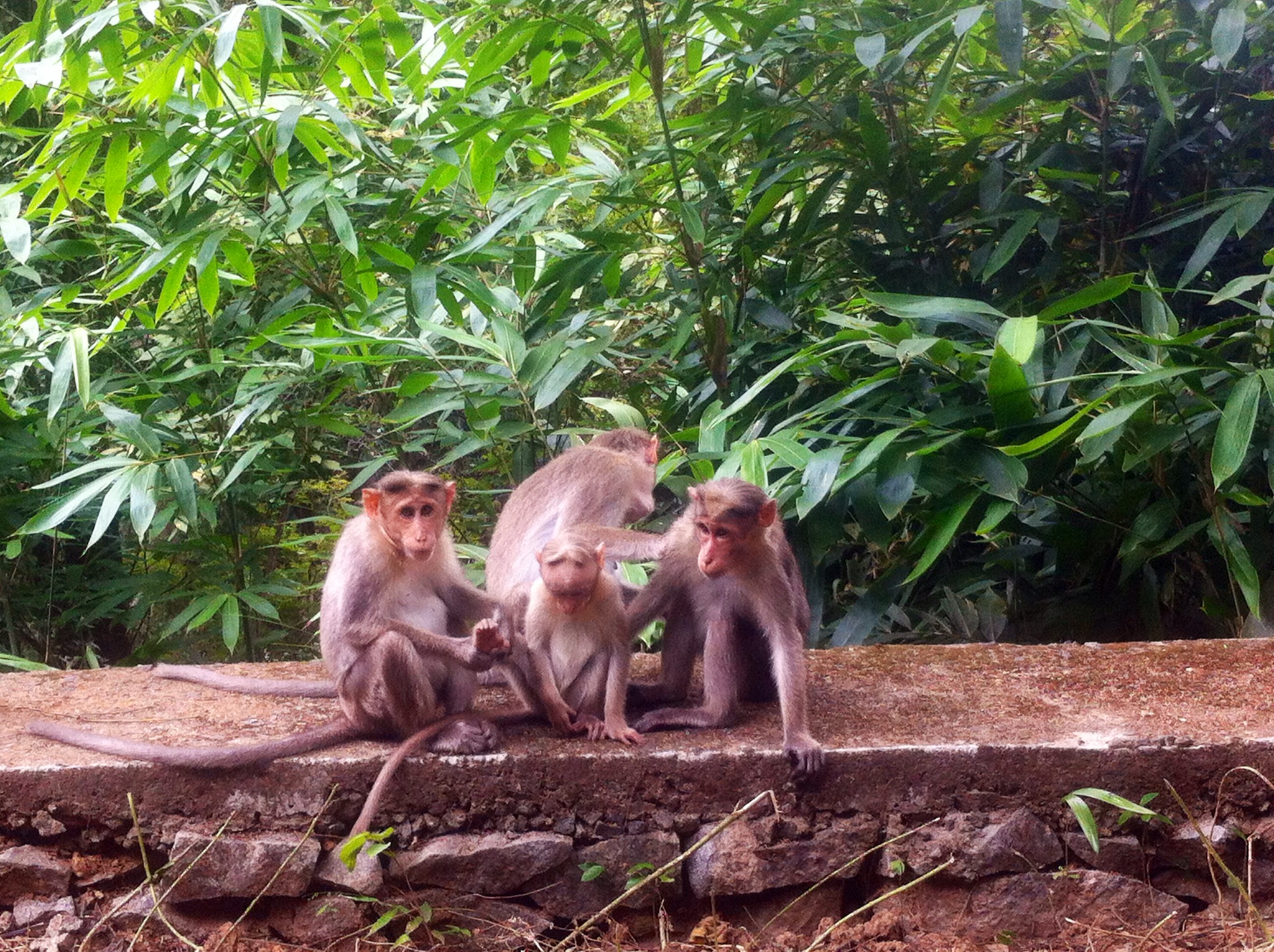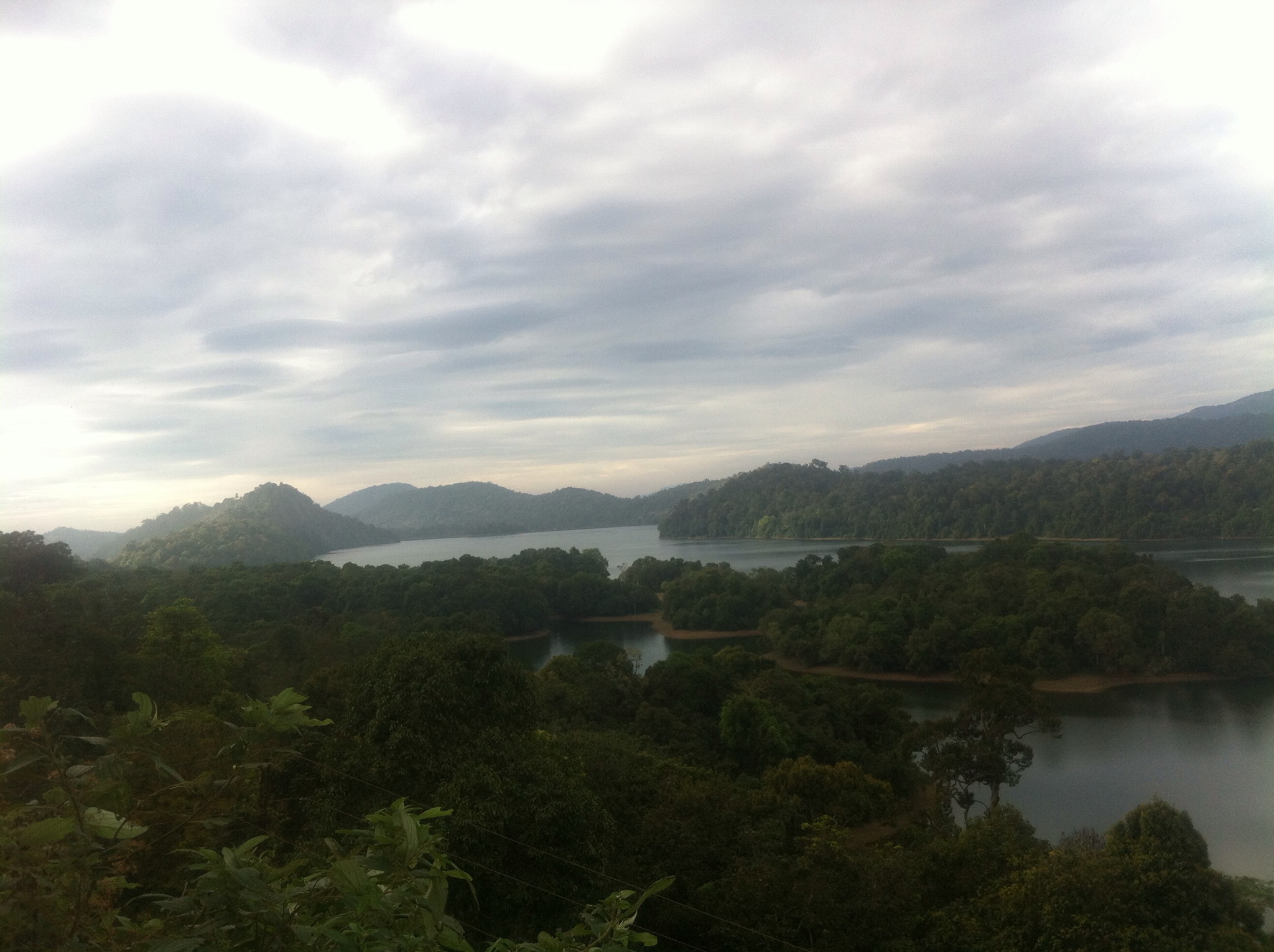 After moving further, the forest disappears and coffee and tea plantations takes its place. By then we reached the top of the Annamalai hills and were facing an impressive steep and curvy road down. Again, owned by monkeys. For Nico it was great fun to do all those curvy turns. I just held on and enjoyed the view!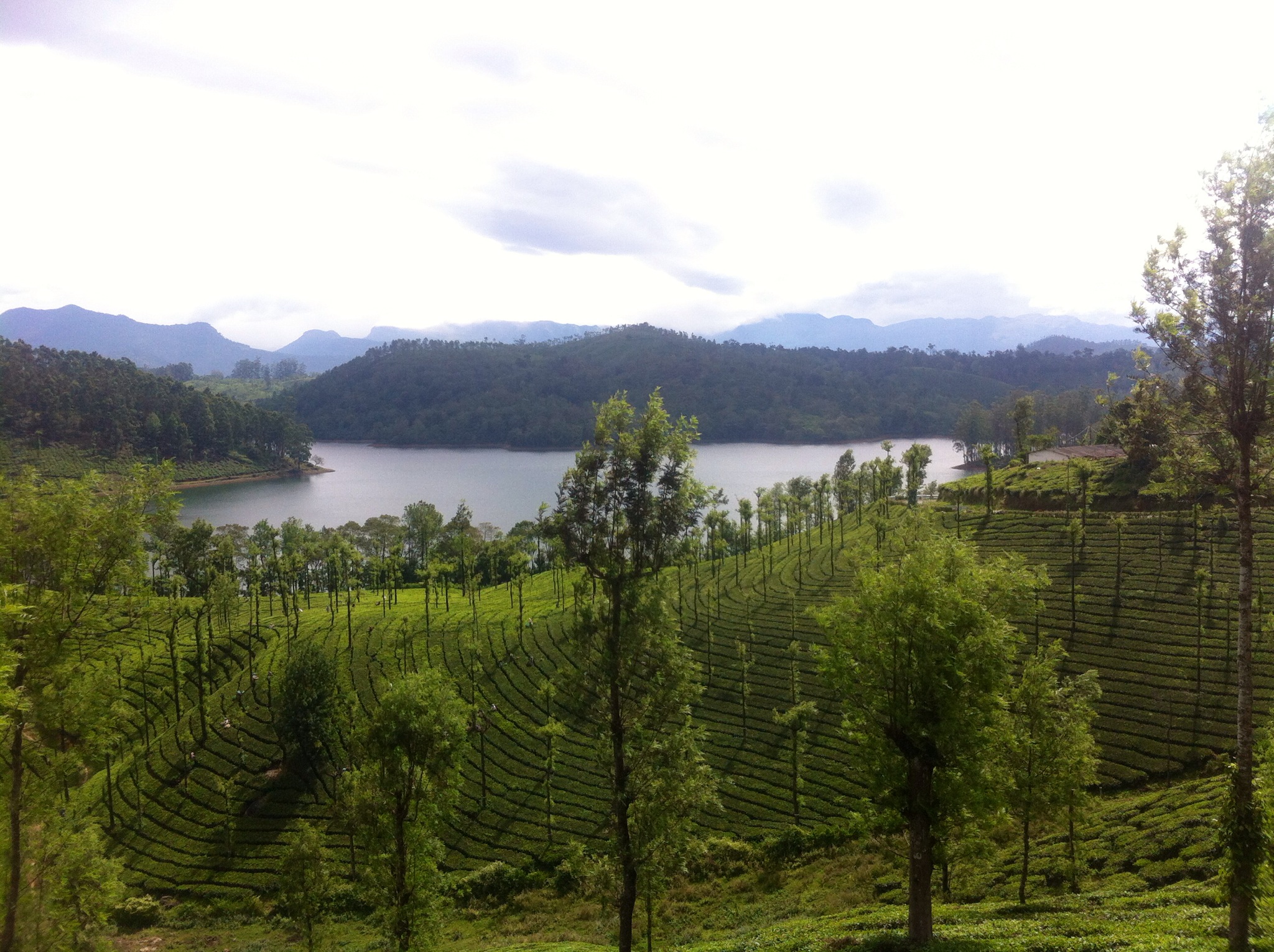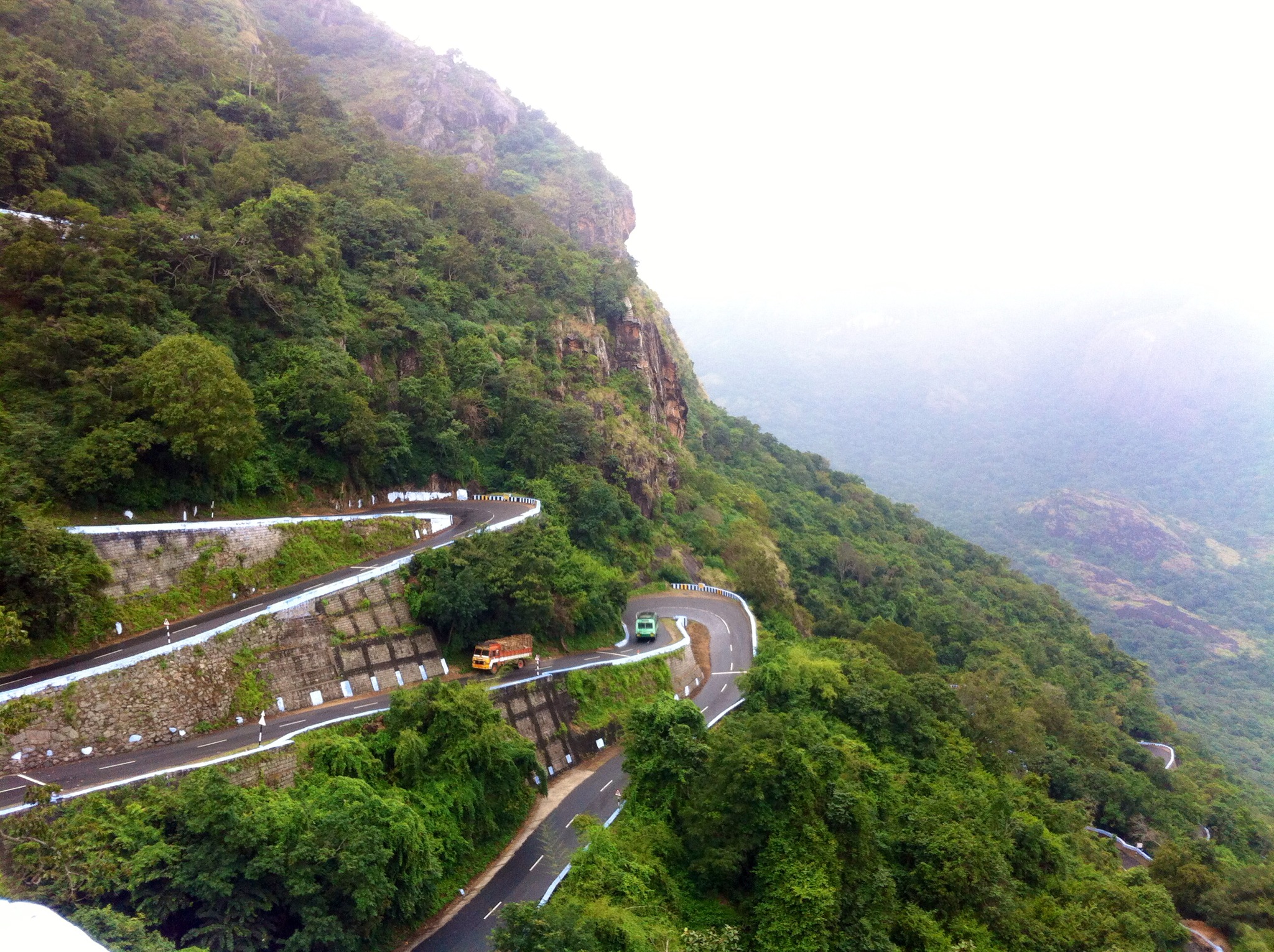 When we arrived in the hilly Coonoor, the scenery and temperature changed. We were back in the middle of the tea plantations. Because we got a little sick – yep the Indian food always gets to you – we stayed for two nights in a fancy hotel. Took it a bit easy and enjoyed the green. It reminded me a of Munnar, another town with tea plantations I wrote about in a previous post.
From Coonoor you have to take the train to Ooty. It is a little blue – Unesco World heritage – train on the side of the mountain. Takes about an hour and is a good way to soak the surroundings in.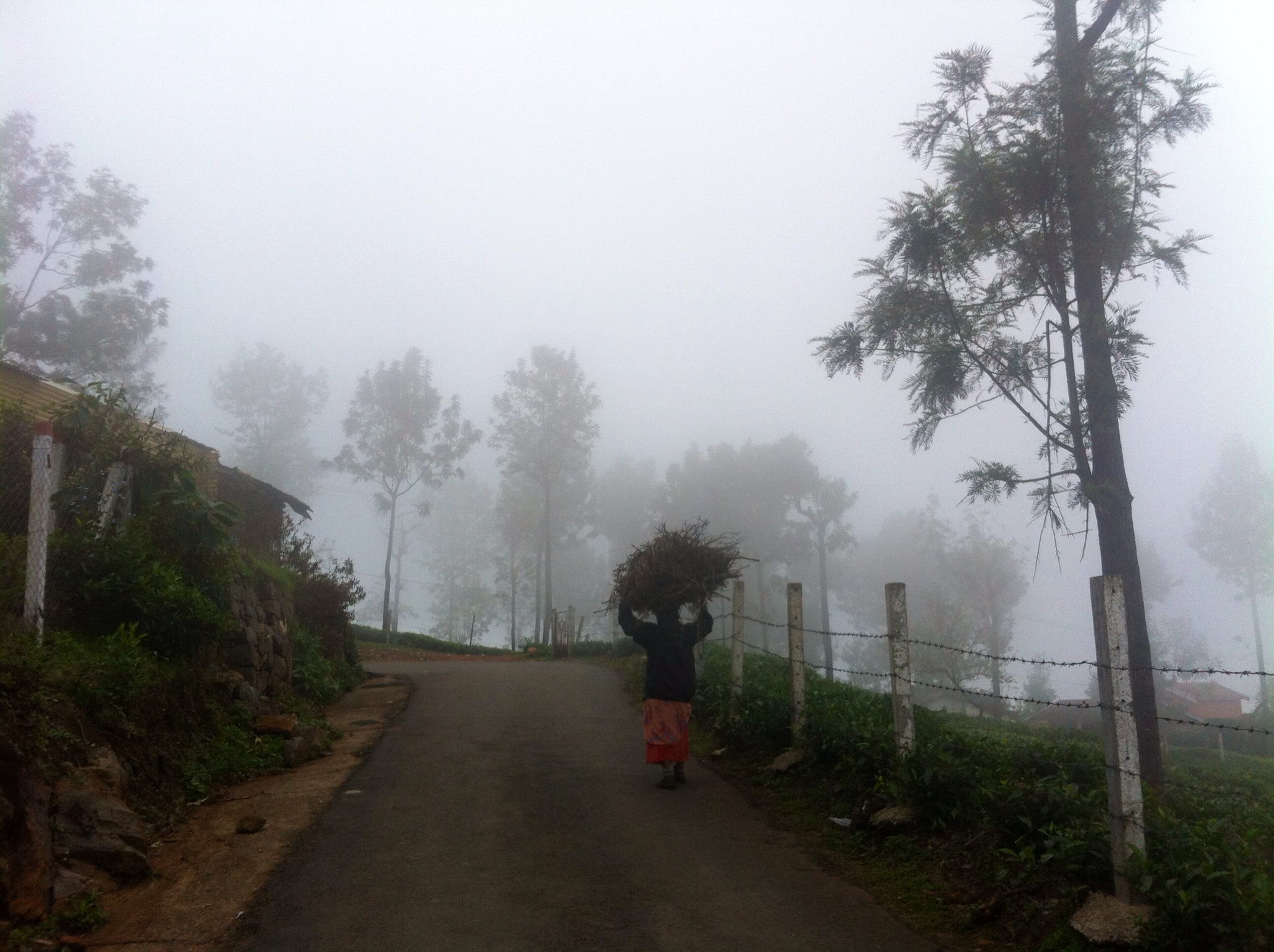 On many roads through the parks, forest and nature there were signs for wild animals, like elephants. I was screening the bushes like a maniac, but only found elephant poo. We already gave up hope until we entered the Mudumalai Wildlife Sanctuary. It suddenly felt like we were in Africa. We were back in the plains, in a dryer area.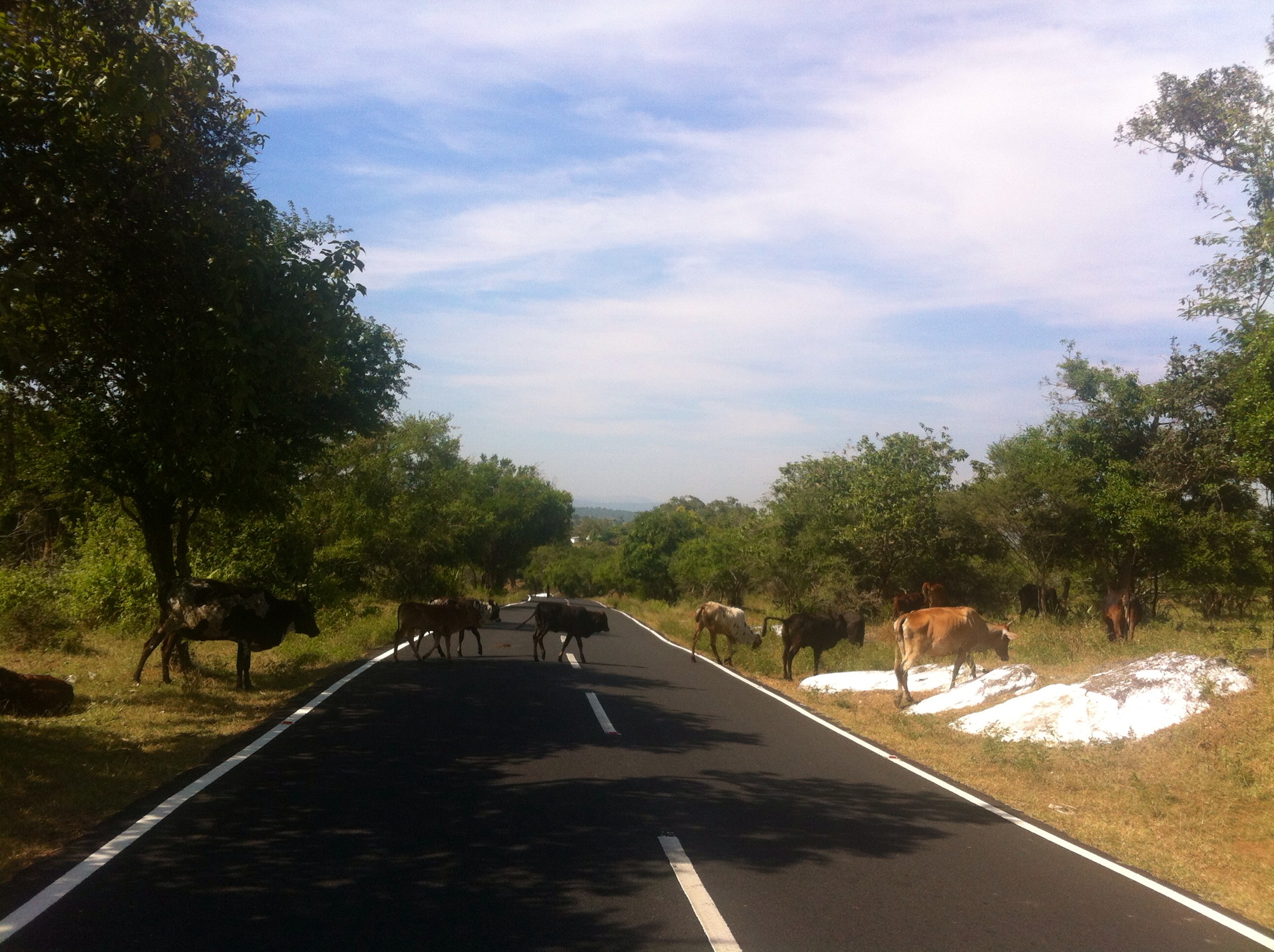 And then it happened. "Oh My GOOOD!! An elephant!" Nico thought I was joking, but no, there he was, a big dark male right on the side of the road. So close. We turned the bike around to face it and enjoy the view. He didn't really like it and tried to intimidate us, but then he nicely crossed the road and disappeared. I still can't believe I saw a wild elephant crossing the road in front of us. I've seen many elephants already, for example in Thailand, but they were all in captivity. To see one in the wild just gave me goosebumps. Of course it all happened too fast, so I couldn't take a picture. Luckily further in the park (and the day after) we saw some more. If you want to spot elephants, I think that's the place to go in Tamil Nadu. So remember: it is the road from Ooty to Mudumalai (we slept there) and then from Mudumalai to Bandipur.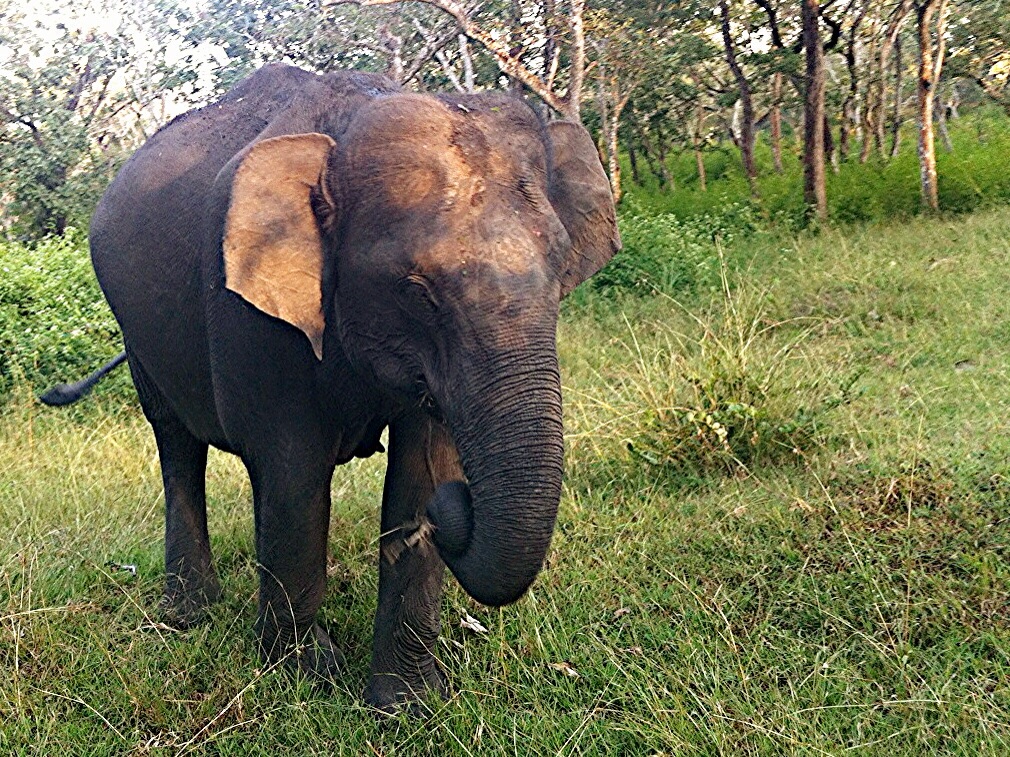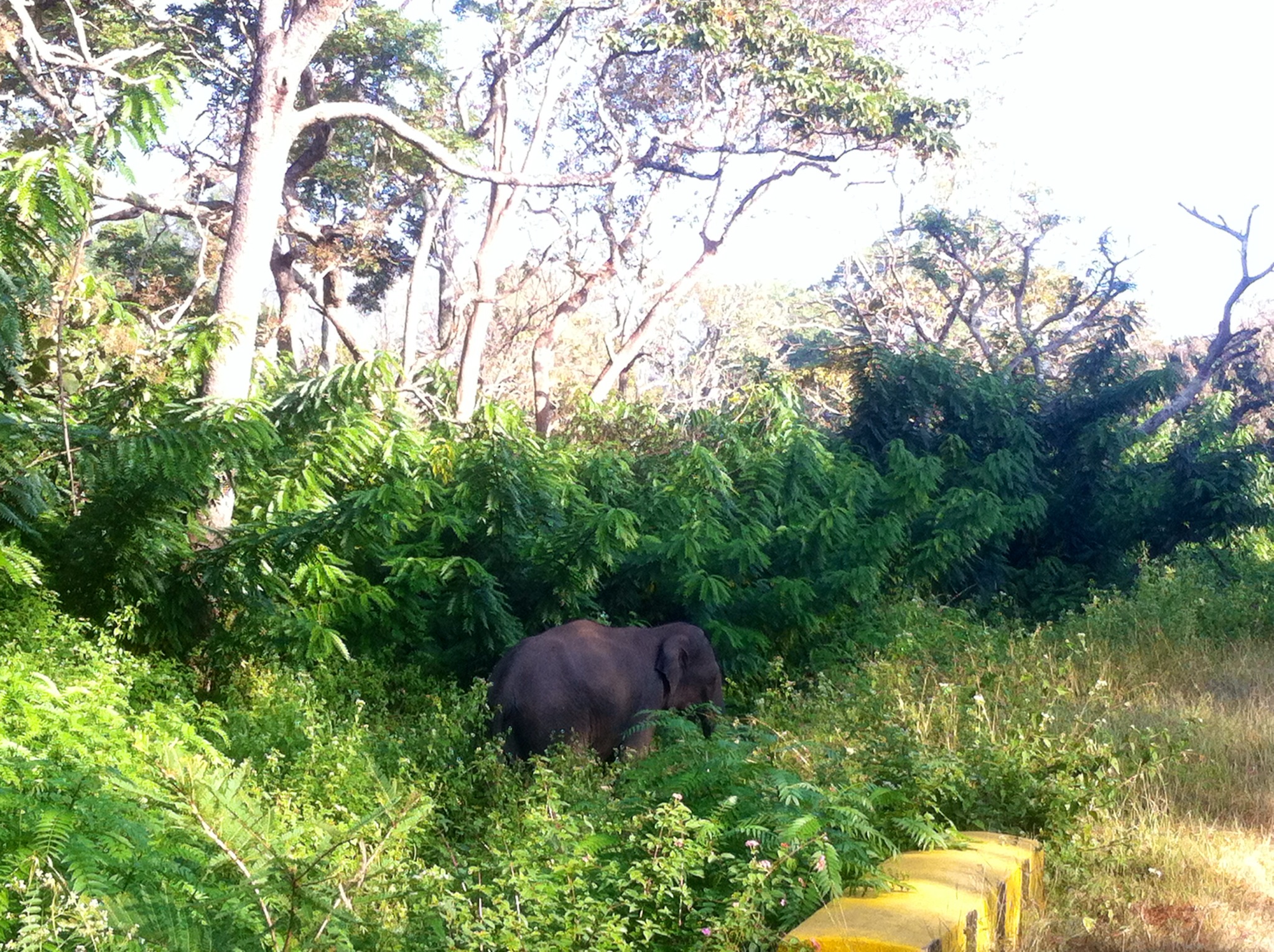 Another nice area is that of Meppadi, with many tea plantations. A bit north there are also the Eddakal caves, with old murals in it. Actually almost all the roads we took were nice. We really looked for the small roads, tried to avoid highways and for sure avoid cities.
By then we only had two days left. Two not so smooth days. We wanted to take some roads into parks but weren't allowed. We also tried a safari in Silent Valley National Park, but inefficiency, bureaucracy and unwillingness of the park officer kind of screwed us, so we could not enter. A bit frustrating, but nothing to do about it.
In the end we had an interesting and pretty damn cool trip on a Royal Enfield to add to our checklist. Some happy travellers here!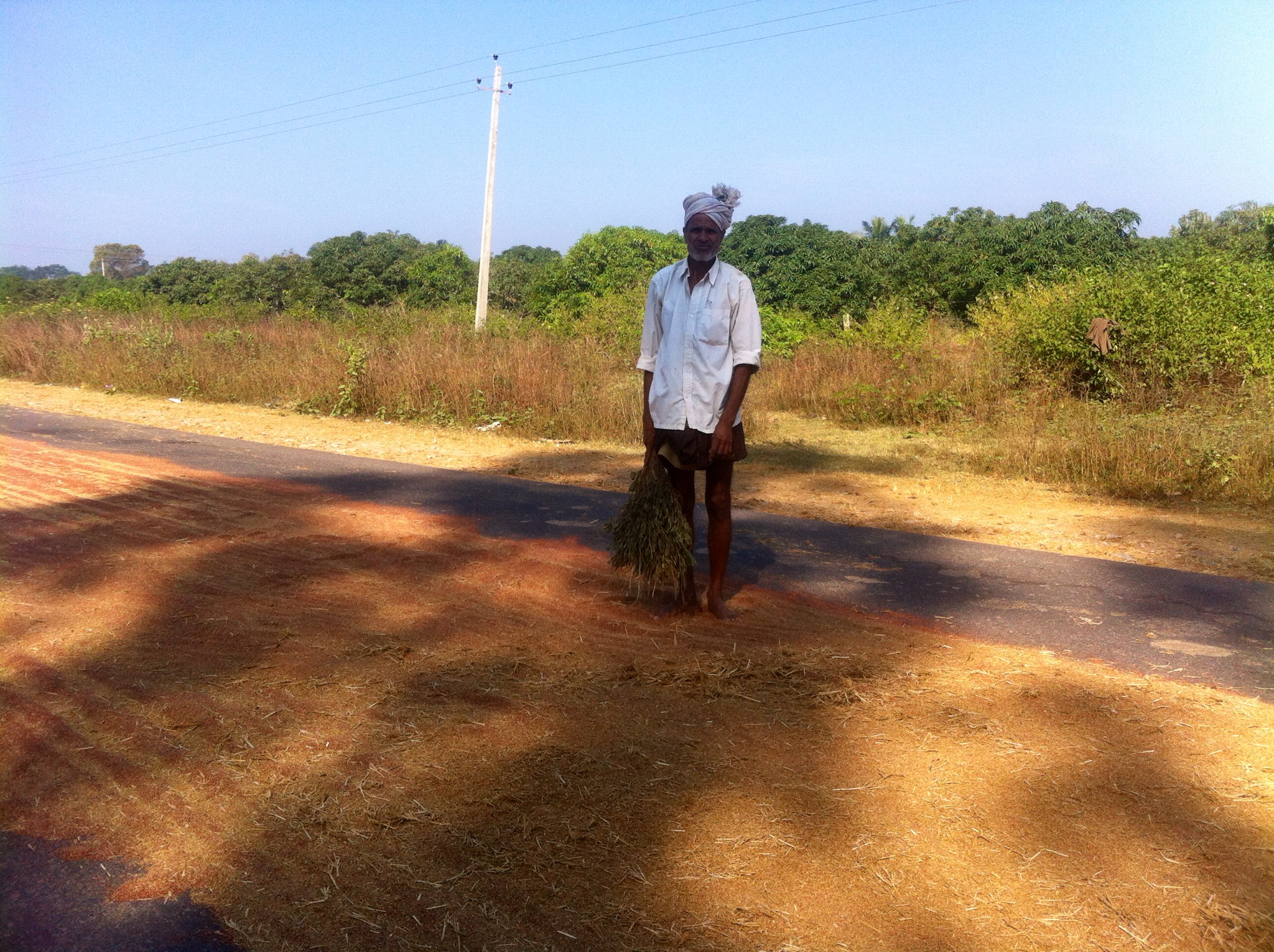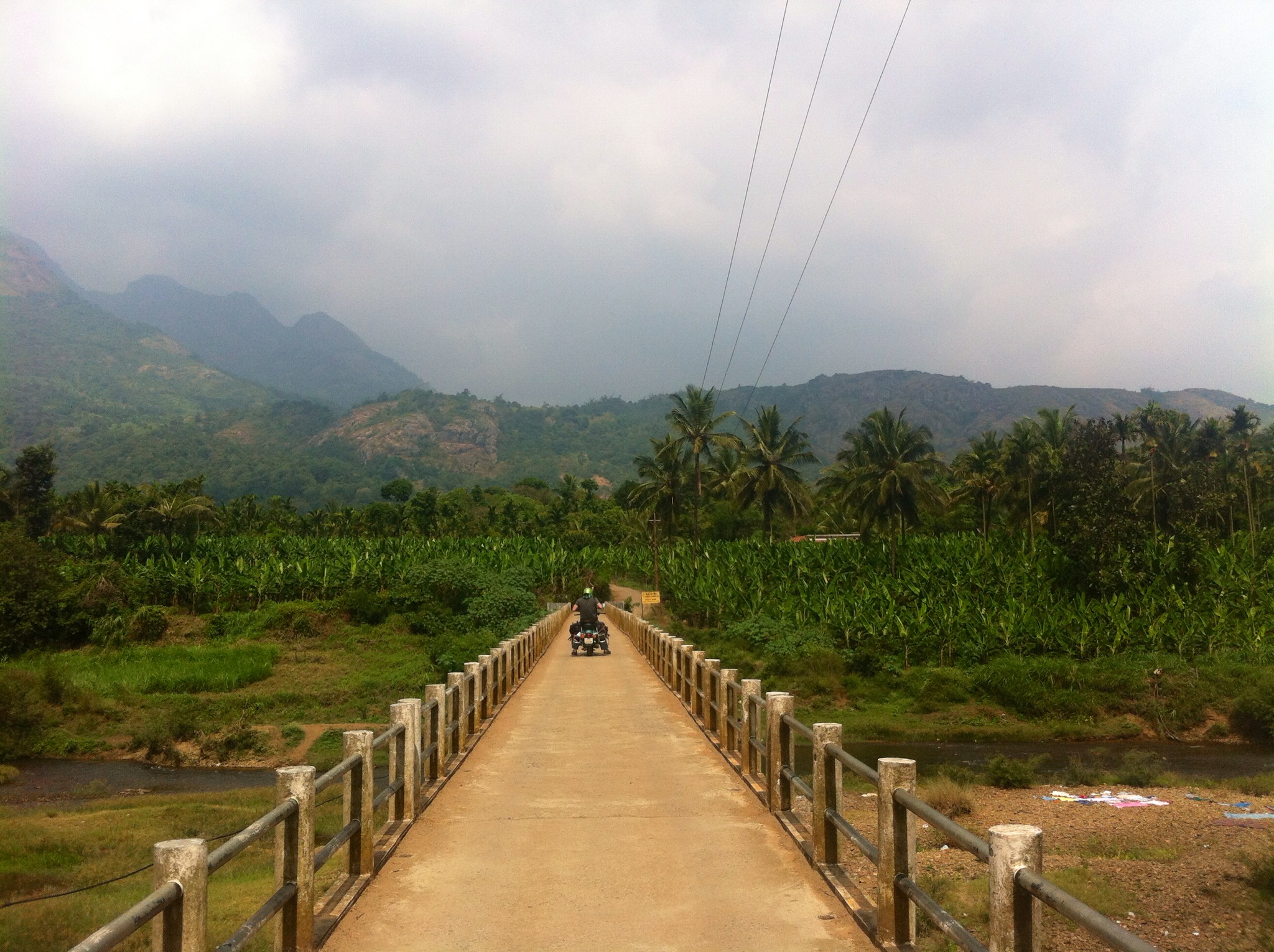 By the way: yes Indian drivers are crazy, but I will go into details on that topic in another blog post!