Indian drivers are crazy. Sorry for the stereotyping, but in this case it is true.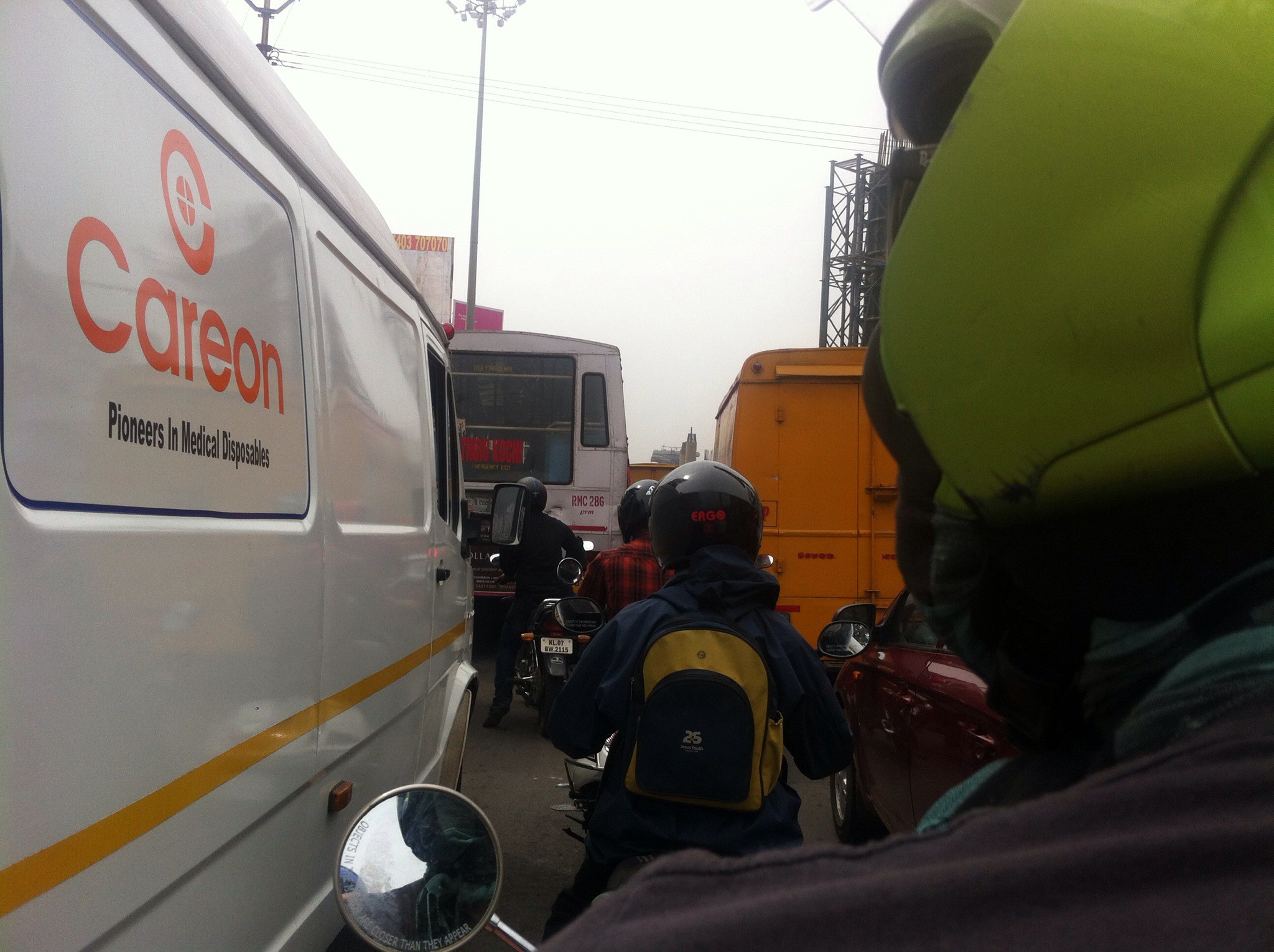 It's been a week and a half since we stopped biking. In the mean time I welcomed two girlfriends to India. One of them Marijs, who shares her stories as well, on her blog Rooftop Antics! We already took two cooking lessons, spent the night on a houseboat in Allepey, did an Ayurveda massage and went to the beach in Kovalam. A nice place with a lovely beach, but a bit too touristy for my taste.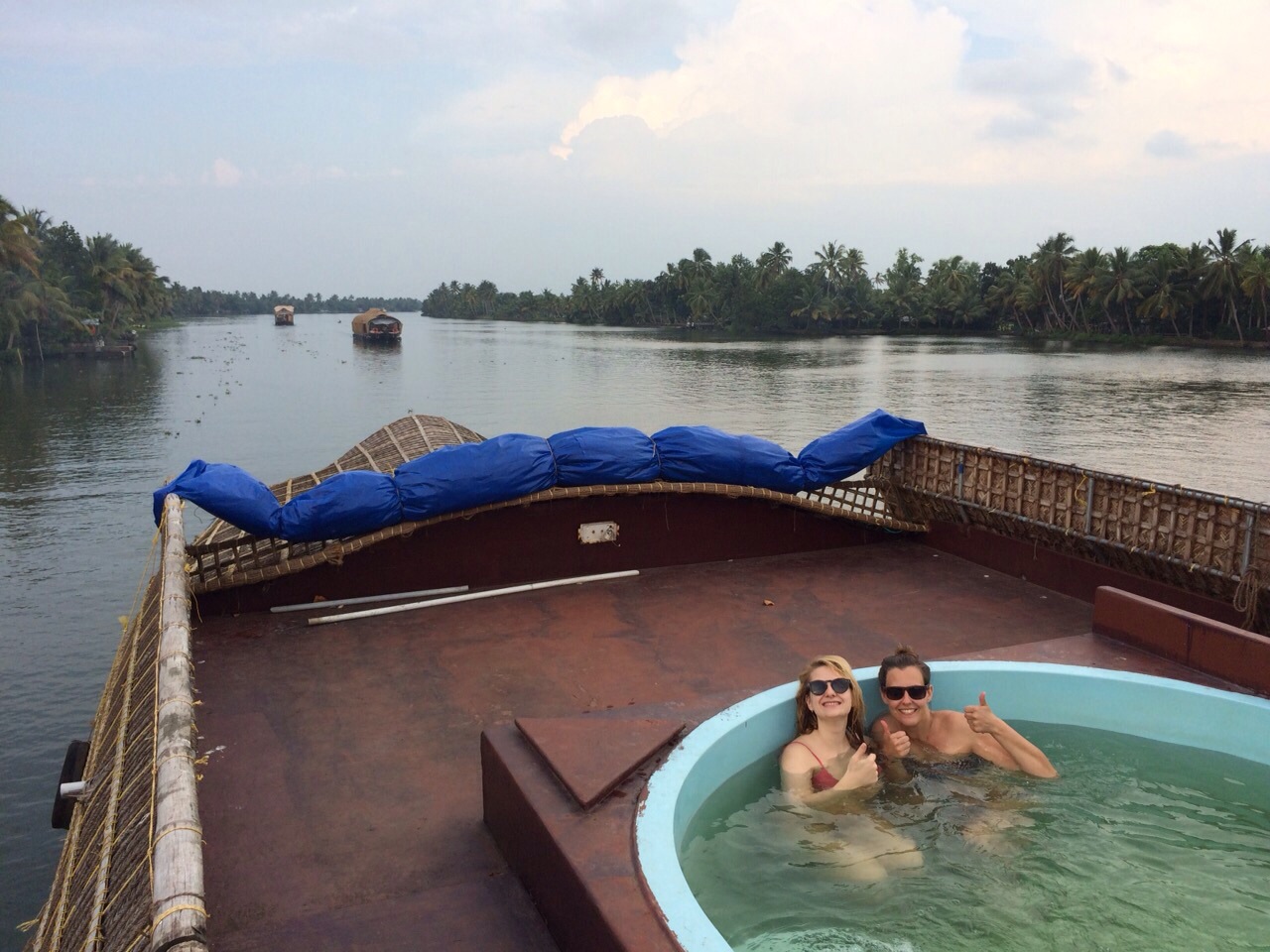 I truly enjoyed the relaxation after our bike trip. As written in my previous post, the trip was unforgettable, but also intense. Especially with that crazy traffic.
I wonder what people learn in driving school. Probably to honk, triple pass and drive on the other lane. Yes, they do it all… and very convincing.
Aside of the scary moments on the road, I definitely recommend renting a motorbike in India. You will see so much more than with the regular way of travelling. But there are some things to keep in mind.
Be confident
Most of the time I'm closing my eyes, trying to get my heartbeat down or shouting: "he's f*cking crazy!" Luckily my boyfriend has his shit together. To be able to drive in that chaotic environment, you need a dose of confidence. Dare to drive offensive or the traffic will swallow you.
Learn the language of honking
Honking is a language on its own in this country. Say goodbye to your blinkers or mirrors (many Indians don't use them) and start pushing that button.
Indians honk:
– when they want to pass you
– to say hi
– before taking a turn (basically in the mountains you almost honk at every turn, so people in the other direction stay in their lane)
– when you're in the way and you have to move
– as a respond to your honk
Not a lot of peaceful moments as you can imagine.
Smile!
You will meet a lot of friendly people along the road. A big smile makes their day too. I especially loved the children that were waving and smiling. But two cops also left an impression. A police car made us stop to ask where we were from and wish us good luck. I don't see that happening in Belgium.
Rent a Royal Enfield
I know everyone has their own taste, but a Royal Enfield is the bike to rent in India! You're riding on a piece of history. A classy piece! The brand is 125 years old and they're not made in Europe anymore. It is a good and comfortable bike. And don't worry about the money. We paid 165 euros for 11 days.