Looking for a small, but beautiful walk in Wanaka? Then keep reading! Diamond Lake Wanaka might be what you're looking for.

Winter is coming to an end in New Zealand. Time for spring and lots of hiking! Wanaka has an abundance of beautiful hikes, like Roys Peak, Isthmus Peak or one of the many walks in Mount Aspiring National Park. These walks are stunning, but take a bit of time.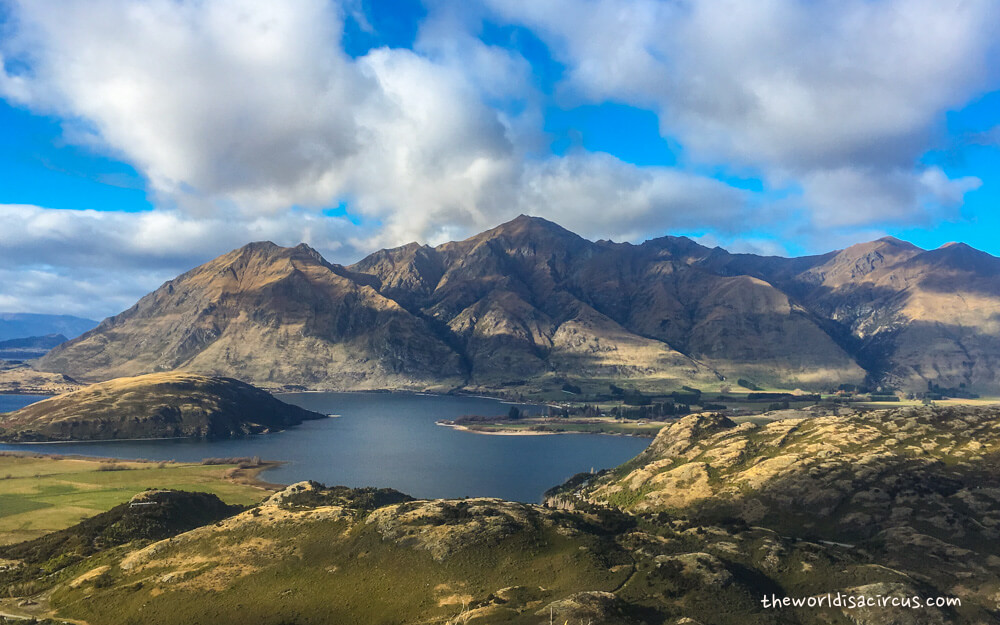 I can imagine some of you don't have enough time when visiting Wanaka. I know the feeling; there is so much to see, and never enough time. Well, if you don't have time for a big walk, then go for a short one like Diamond Lake and Rocky Mountain. It takes less long and will already give a good taste of the beautiful views in Wanaka.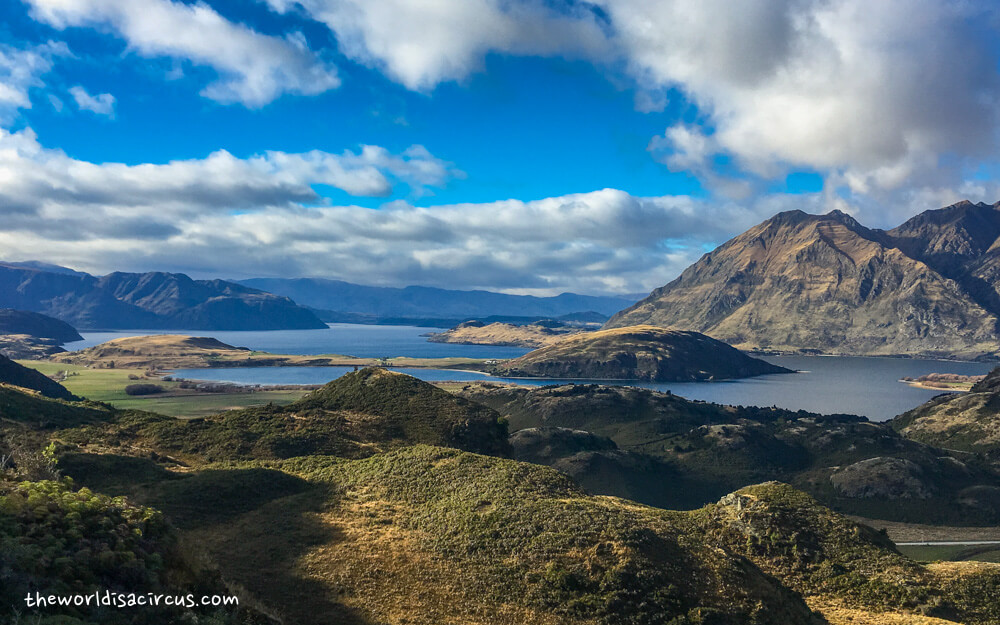 It took me a few times to visit Wanaka (and tick some other hikes off my list) before I hiked Diamond Lake and Rocky Mountain. When some friends visited me I saw the time right to hike up this little beauty! They had already conquered Roys Peak and Roys Glacier and we were feeling a bit lazy – so Diamond Lake it was!
Don't think it's easy peasy when you read 'lazy'. What I mean is that this trail is easy and doesn't take very long.
Diamond Lake Wanaka: lookouts galore
The advantage of going up Diamond Lake and Rocky Mountain is that there are a few rewarding viewpoints, and you basically can turn back whenever you want (without being disappointed).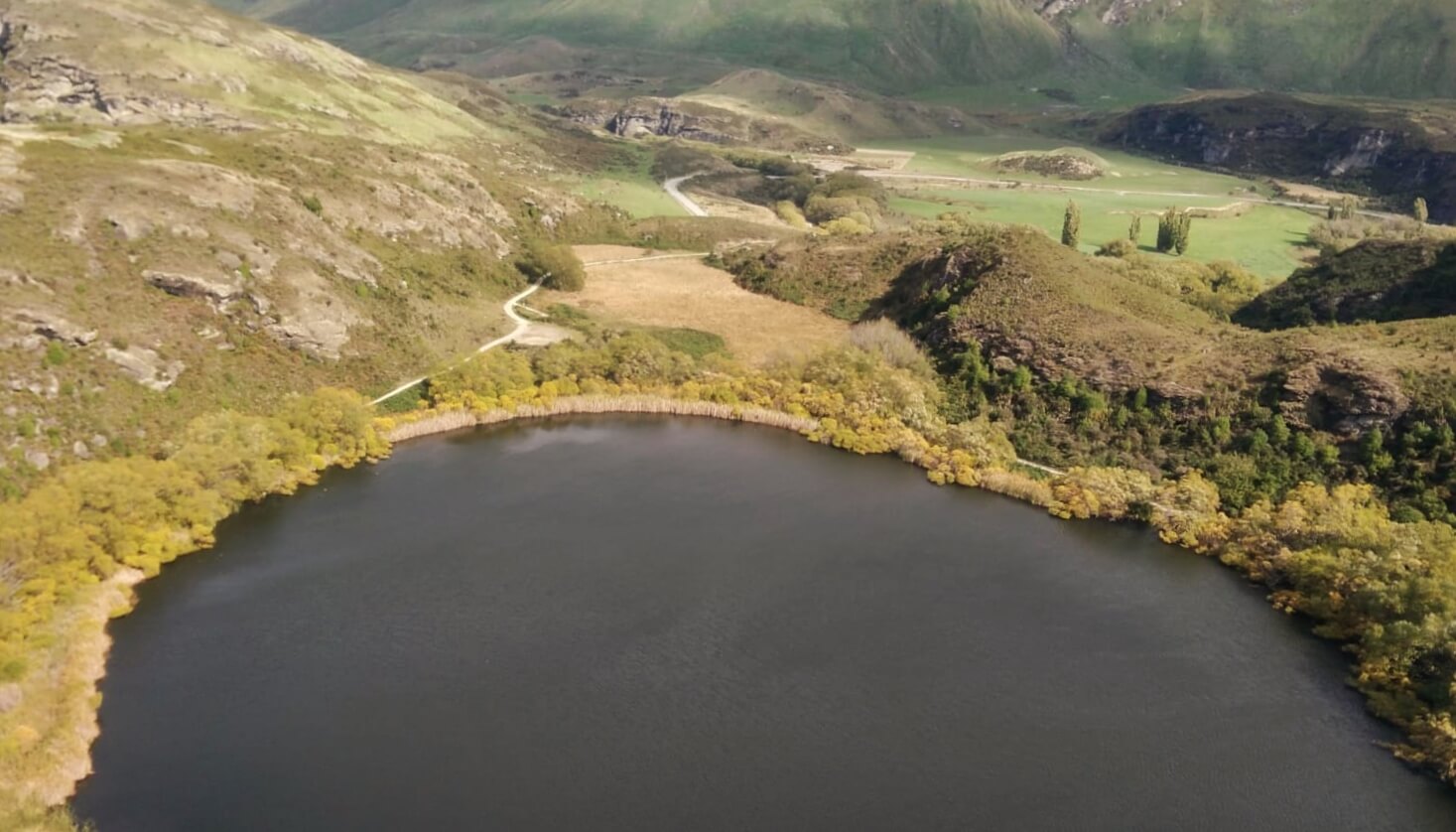 If you're just looking for a stroll, do the Diamond Lake circuit, taking you around the little lake. The views are better from above though, so if you have time hike to Diamond Lake lookout, where you see the lake from above. It has a nice, round shape and often awards you with nice reflections. You don't see Lake Wanaka yet. There is a platform to take a little rest and soak in the view.
Then it's time for the next lookout: Lake Wanaka lookout. Follow the track to the right and about 20 minutes later you have a stunning view on Lake Wanaka and its surrounding peaks. There's a bench to enjoy the view and have some lunch.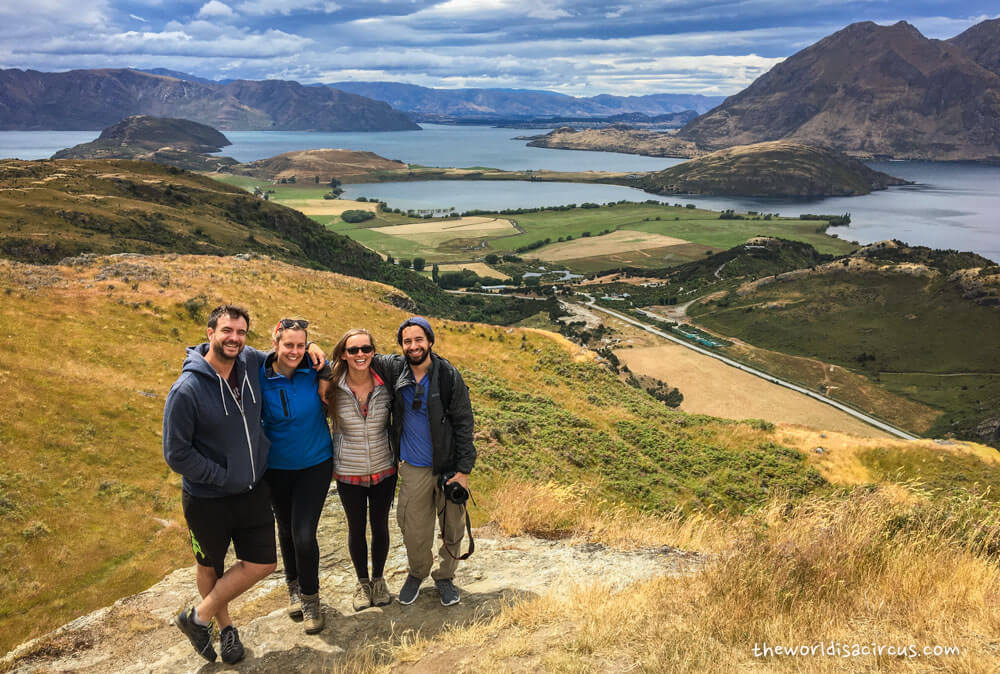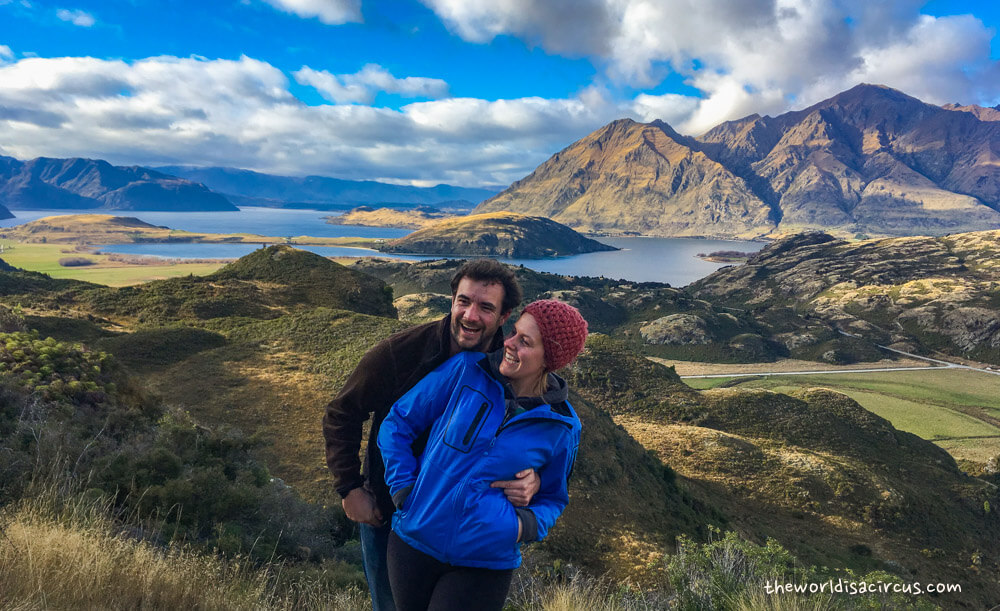 To the top: Rocky Mountain!
Some people only hike until the first or second viewpoint, but if you want some better views I recommend to keep going. Follow the trail up, along the mountain and before you know it you'll be on the top of Rocky Mountain. How awesome is that name by the way!
Enjoy the magnificent views on Lake Wanaka, have a snack, take a rest and then you can start hiking down. This is a loop track, so you can explore a different trail on your way down.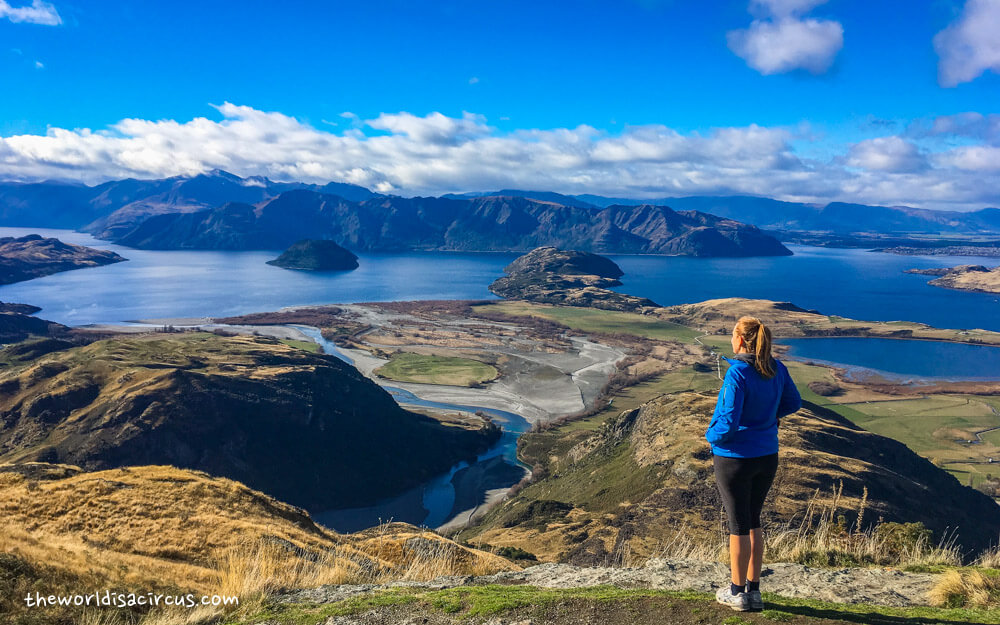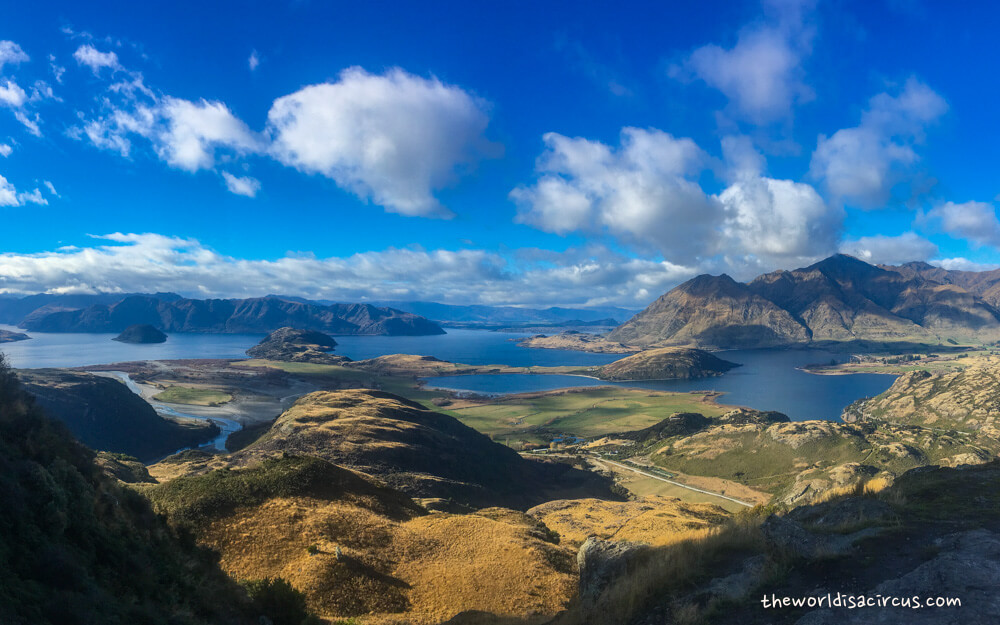 Hiking details Diamond Lake and Rocky Mountain
It's a very clear and easy trail to follow. You can definitely take kids or older people up if they have a basic level of fitness. The great thing is that you get rewarded very quickly, with the multiple viewpoints along the trail. You can choose to hike to wherever you feel like. Although I still highly recommend going to the very top!
Follow the track from car park and climb steadily up. You can choose to do a circuit around the lake (which is 2,5km) or you can keep going up to the Diamond Lake lookout (about 1h return).
Follow the track up until you can either go left or right. To the right you have the Lake Wanaka lookout, while the left track will guide you to the summit of Rocky Mountain (775m and 3h return). It is a loop track that will guide you nicely down another way!
How to get to the start of Diamond Lake Wanaka hike?
This trail starts from the Diamond Lake Carpark on Mount Aspiring Road. It's a 20 minutes drive from Wanaka. You first pass Glendhu Bay, then West Wanaka Road (on your right side) and the carpark shows up 1,5km after you have passed W Wanaka Road.
It's a large carpark, so you should have no trouble parking your car.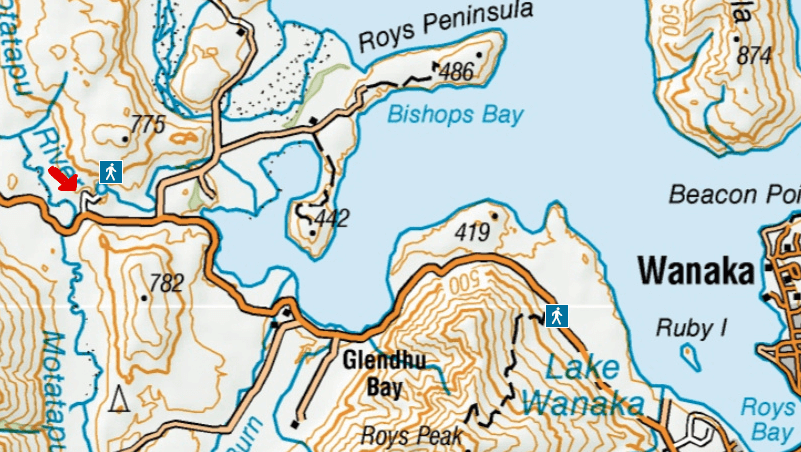 Want to read more about Wanaka, its surroundings and more hikes in the area? Have a look at some articles here: Wanaka
Like it? Save it!