It's no secret that travelling isn't cheap. You will spend money when you're abroad. But travelling in Australia definitely isn't cheap. When I first put foot on Ozzie soil I got into a little state of shock. 9 dollar beers, expensive accommodation and I even found a capsicum that was 4,36 dollar, a capsicum! I quickly realised my wallet would go on a diet.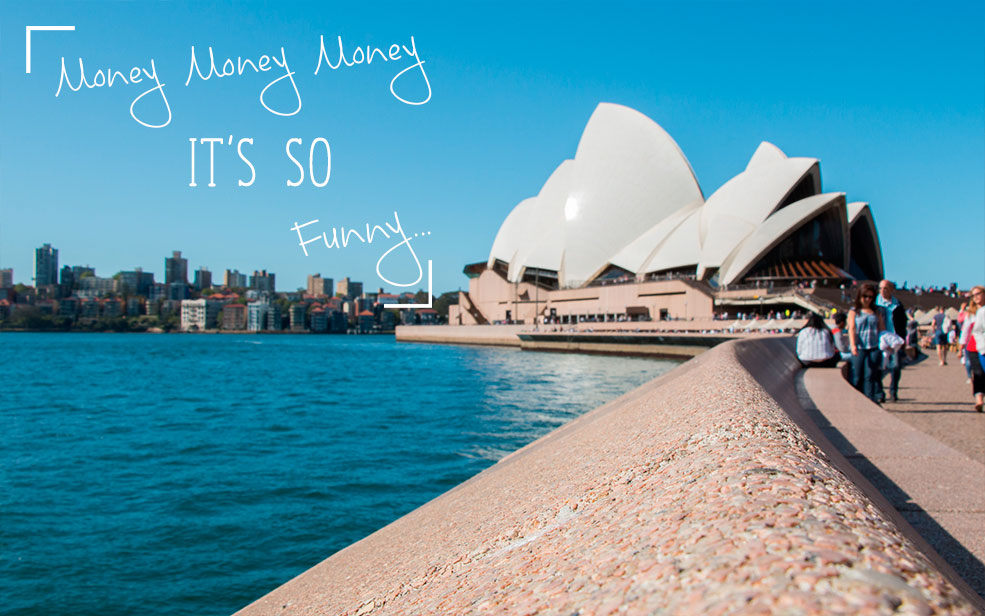 According to a study of Deutsche Bank the most expensive country in the world is Australia. Not really a surprise for everyone who has been there, right? Public transport for instance costs more in Australia than anywhere else! There is one thing that's cheaper though… A gym-membership. Going to the gym in Sydney and Melbourne is around half the price of New York. Maybe that explains all those in-shape bodies on Bondi Beach.
I guess we all agree that the Ozzie life is expensive, but you can always find your way around that. You don't need to lose a fortune while travelling. There are squares and squares of amazing (free) nature and there are also a lot of museums and attractions that don't charge admission fees. Like Brisbane's Kangaroo Point climbing cliffs and Botanical Gardens and Sydney's Museum of Contemporary Art. Definitely check out that last one, I loved it!

The biggest chunk of your budget goes to accommodation. So it's there that we need to be creative. Luckily there are quite a few good options!
Home- and farmstays
If you're sick of sterile hotel rooms and you would like to get a closer look at the local culture, you may want to consider a homestay or farmstay. You save your wallet and you get an intimate glimpse of what life is truly like in another country.
1. Work Away – https://www.workaway.info/ 
This site has a huge database of awesome work for accommodation. This is the idea: you work a couple of hours a day/a week and in return you get food and free accommodation.
To access the database, you pay 30 USD, valid for 2 years. After reading good reviews, I decided to go for it. And believe me, it is an amazing database. I saw opportunities like working on a husky-farm in Alaska or helping out at a hostel in Jordan. It is easy to reach out to hosts who interest you and there is a grading system of good and bad volunteers/hosts.
2. Help X – http://www.helpx.net/
Help X is more or less the same as Work Away. It is an online listing of host organic farms, non-organic farms, farmstays, homestays, ranches, hostels who invite volunteer helpers to stay with them short-term in exchange for food and accommodation. It costs around 23 dollars for 2 years.
3. WWOOF – http://www.wwoof.net/
WWOOF is already pretty known, but I'll add it anyway to the list. WWOOF is all around the world and focusses on organic farms. WWOOF came from "Working Weekends on Organic Farms", but because travellers stayed longer and longer they changed the name to "World Wide Opportunities On Organic Farms".  You can stay 1 or 2 weeks or even a couple of months if everything works well. You help your host with daily tasks and live a healthy life! Just be prepared to get your hands dirty.
Housesitting
When you agree to go housesitting, you live in someone else's home. That person is maybe away for a long holiday or on a business trip and he or she prefers someone to look after the house. That could be you! Free accommodation! The only thing you have to do is take care of the house and the pets if there are any. It does involve staying a bit longer in one place, but maybe it would fit perfectly in your plans!
Mind A Home http://mindahome.com.au/
A large database and many possibilities. Mind a Home charges 49 AUD for a one year membership.
Couchsurfing http://www.couchsurfing.org
I'm almost turning into the Couchsurfing-preacher, but believe me guys, this is a good way of travelling. You meet new people, stay on their couch and see the city through their eyes. If you're a traveller who's really keen on privacy and having your own little space, then this is nothing for you. You stay in a living room, on a couch, not much privacy there. If you're lucky your host has a spare room, but I wouldn't count on it! Still, it is a great way to discover a new place.  You want more information? Check out my Couchsurfing post!
Camping
Last but not least, buy a tent and go camping! I loved it in Australia, 'cause you are surrounded by nature, and the nature is stunning in Australia. In the touristy spots camping can be quite expensive, so make sure it isn't out of control. During my trip in Australia I also did some free camping. Be sure though that it is allowed on your preferred spot. I once got woken up at 5am by the police…
As you can see, there are a lot of options to not spent a fortune! Don't let the fear of spending too much money hold you from visiting Australia (or New Zealand). Just be creative and have fun!!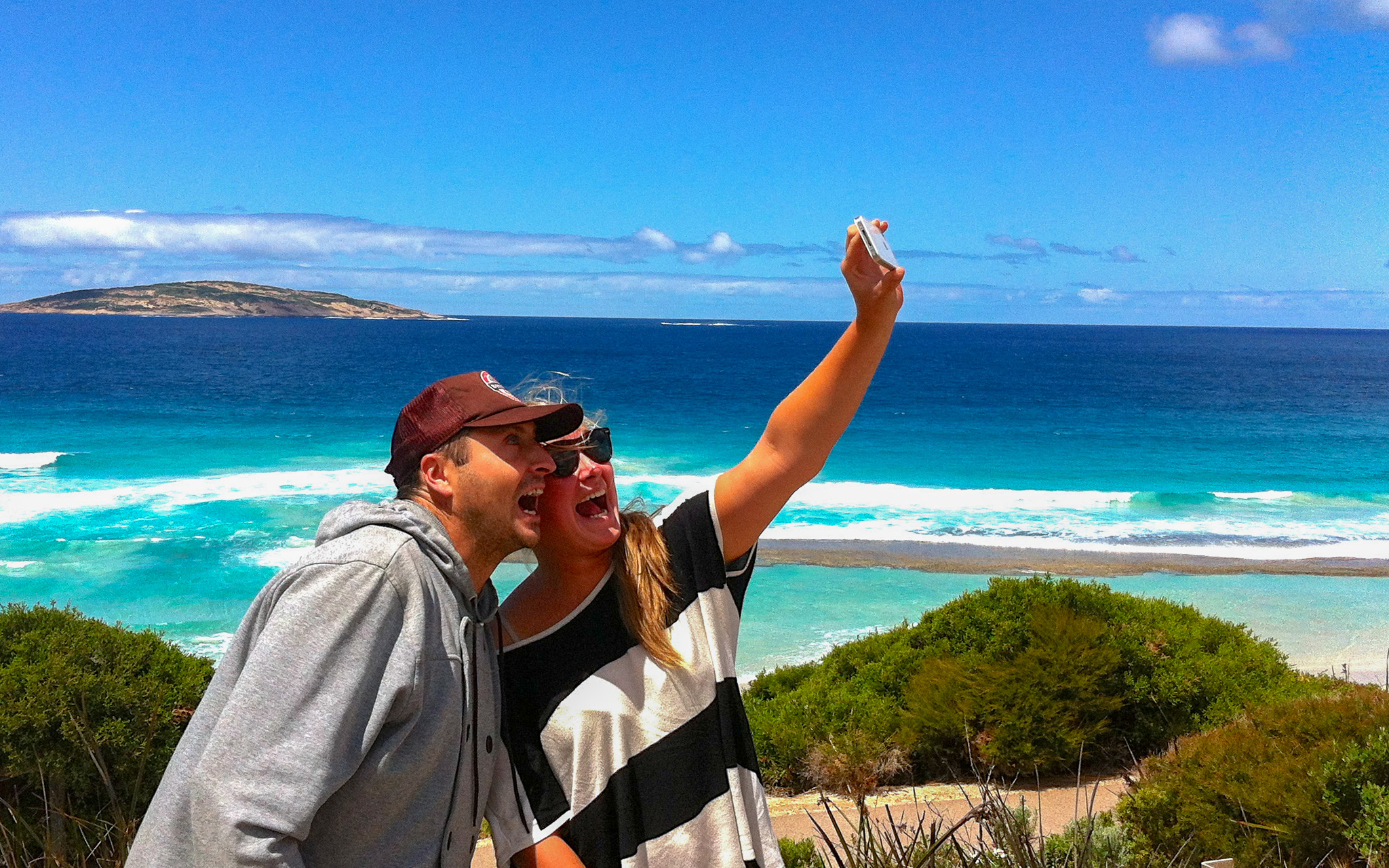 Do you agree that Australia is an expensive country for travelling? What's the craziest price you've seen over there?