Flash back to last week: there I am putting my head in dark holes in the New Zealand bush. My hair is getting stuck in branches, but I am focused on finding dark nests for the kiwi. We are about to release 50 of them back into the wild.
Wait, what??
I still can't believe it. I was able to follow the Department of Conservation (DOC)-team for an entire day in Franz Josef. An incredible team of professionals and volunteers, who are all very passionate about kiwi. When writing about it, it almost feels like a dream, tucked far away in my head. But that definitely wasn't the case. I was there! Surrounded by kiwi! Thank god with a camera in my hand, so I have some proof!
And it wasn't just any day. It was the day where 50 kiwi would be released at once. That's the biggest release in one day so far and a HUGE step for the kiwi population! Especially for this little one, the rowi kiwi, there are only about 500 left in New Zealand. Releasing 10% of the population in one day is therefore an amazing achievement!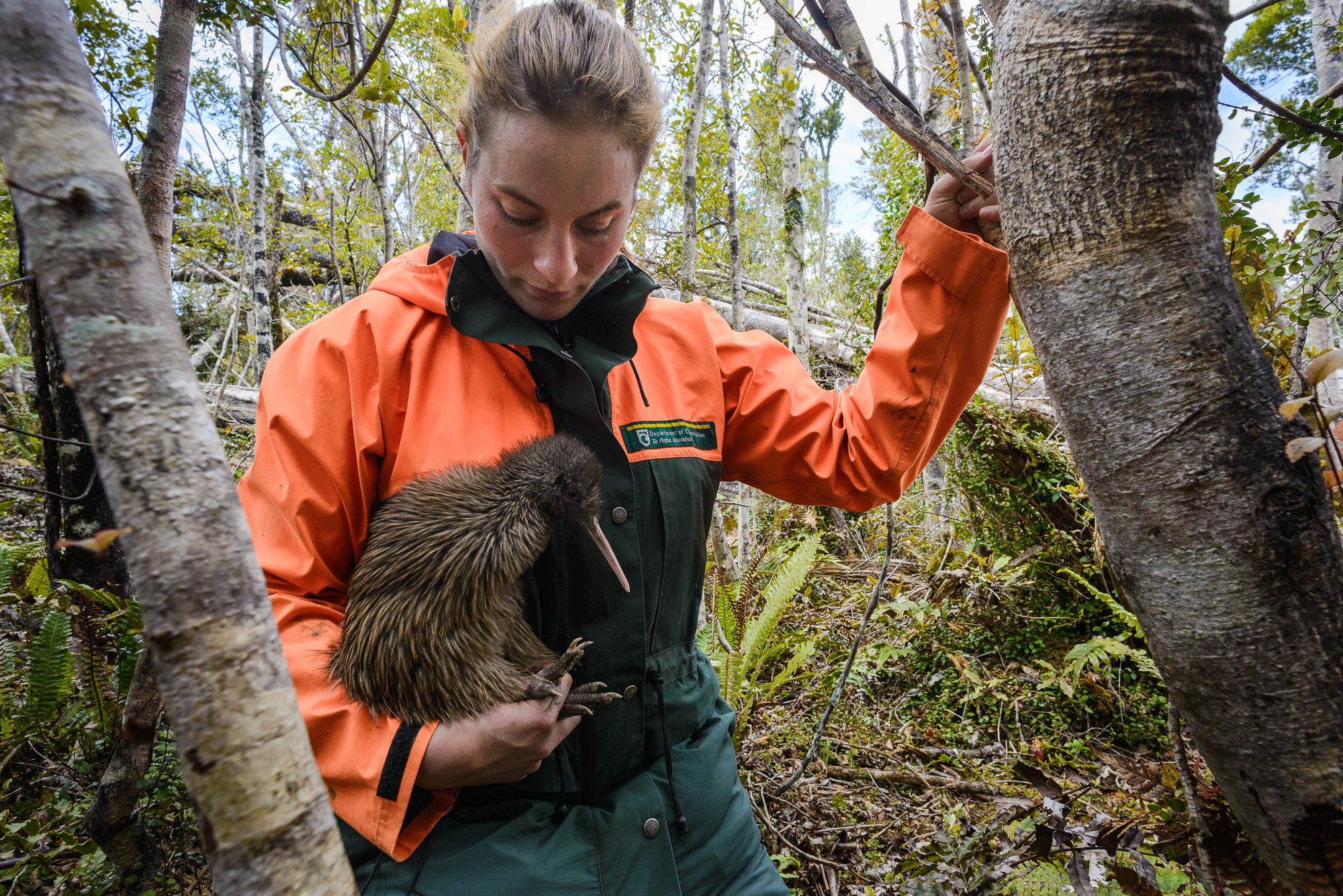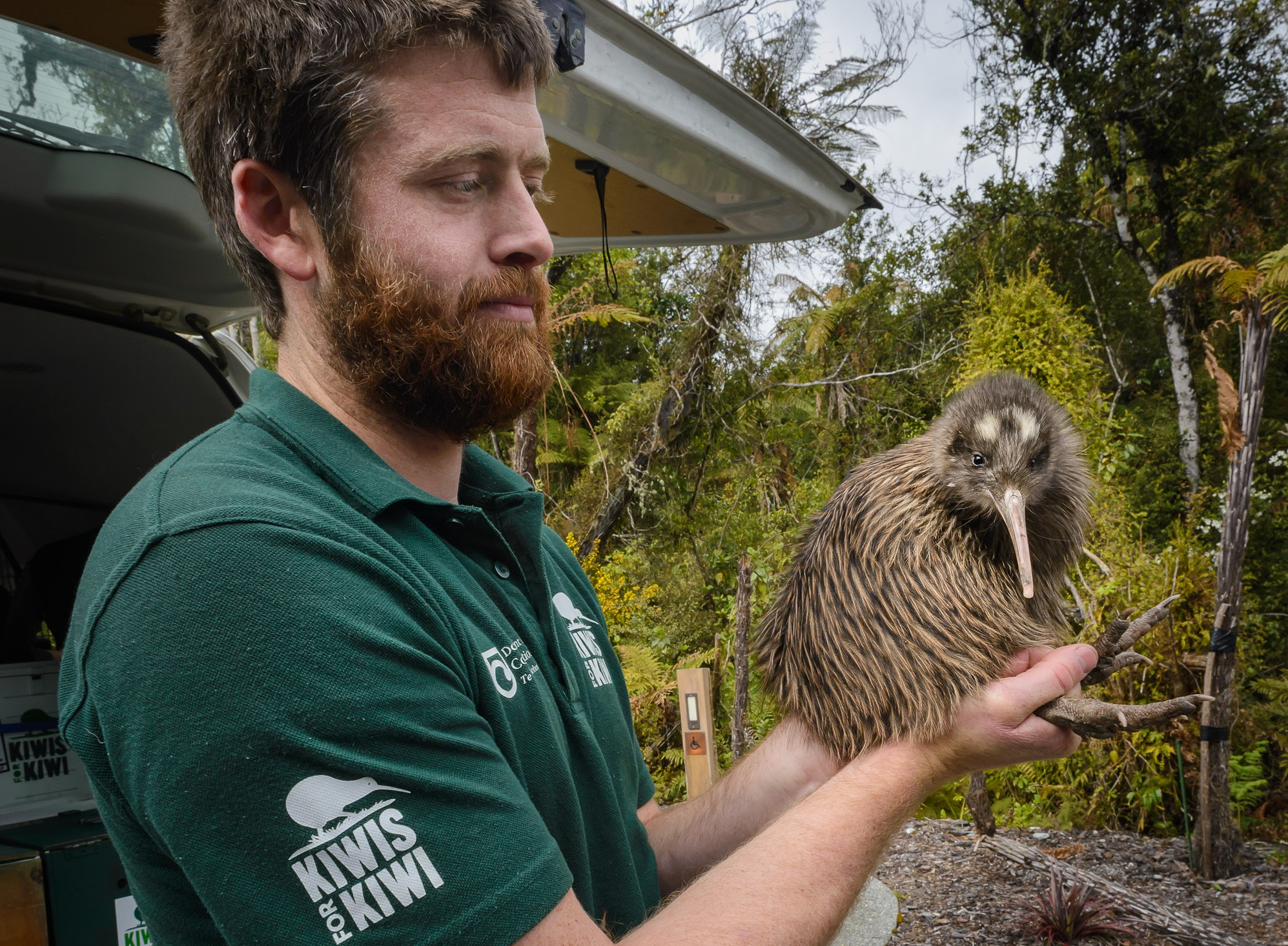 So what is a kiwi?
I think by now you've realised that this article is not about tasty kiwi fruit or New Zealand's population. There is a third meaning: the kiwi bird. The kiwi is THE national icon and needs our help. It's a rare and cute bird and it's very likely that you won't bump into it in the wild (sorry I don't want you to get your hopes up).
Unfortunately the kiwi is on the path towards extinction. It is a small feathered bird, can't fly, is nocturnal and did I mention cute? There are 5 species of kiwi and all of them are endangered. That's very bad news. Especially if you know that hundred years ago there were still 5 million strolling around in the New Zealand bush. Now that's only about 68.000. And we are still losing 2% of our kiwi every year!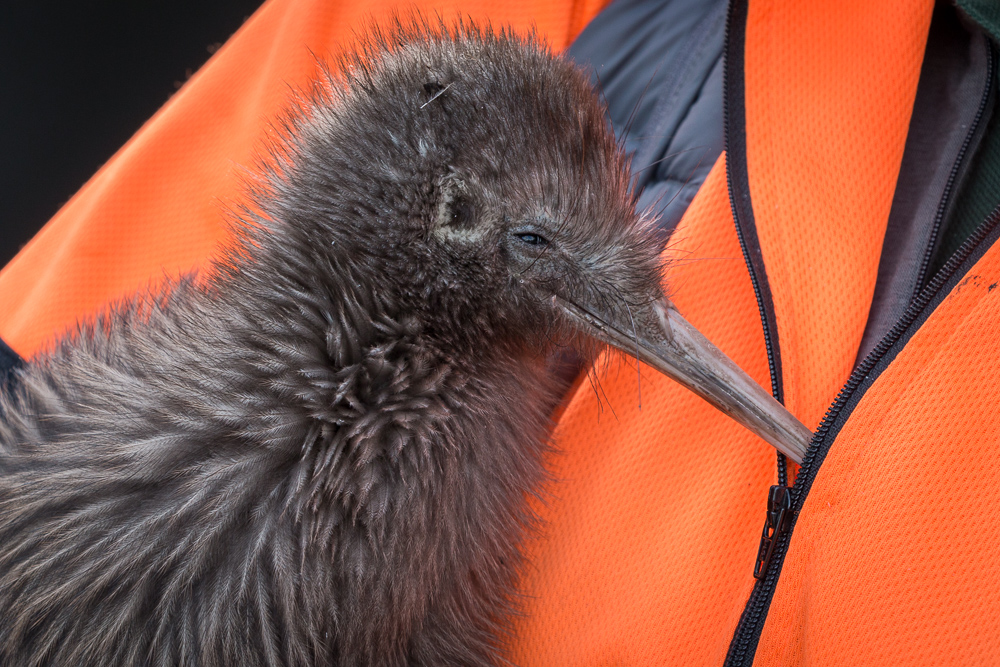 So what happened? 
For years and years New Zealand has been a beautiful paradise for kiwi. They could go wherever they wanted and were relatively safe. Their main predators were eagles and falcons, but they adapted to their predators and stayed (mostly) in their nest during the day, so life was quite safe.
Since people arrived in New Zealand and introduced land mammals, kiwi have been struggling to survive. Kiwi became an easy target for ferrets, stoats, dogs, cats and any other mammal you find in New Zealand. To give you an idea: an average of 27 kiwi are still killed by predators EVERY week.
How did the big release go?
A day where 50 kiwi are being released is a busy day. That being said, everything went very smooth from morning till evening.  A lot of respect for the DOC-team and their volunteers, they spent 2 days on a predator-free island to find all kiwi. Without much sleep and with all 50 kiwi they were ready at 7am for the health checks.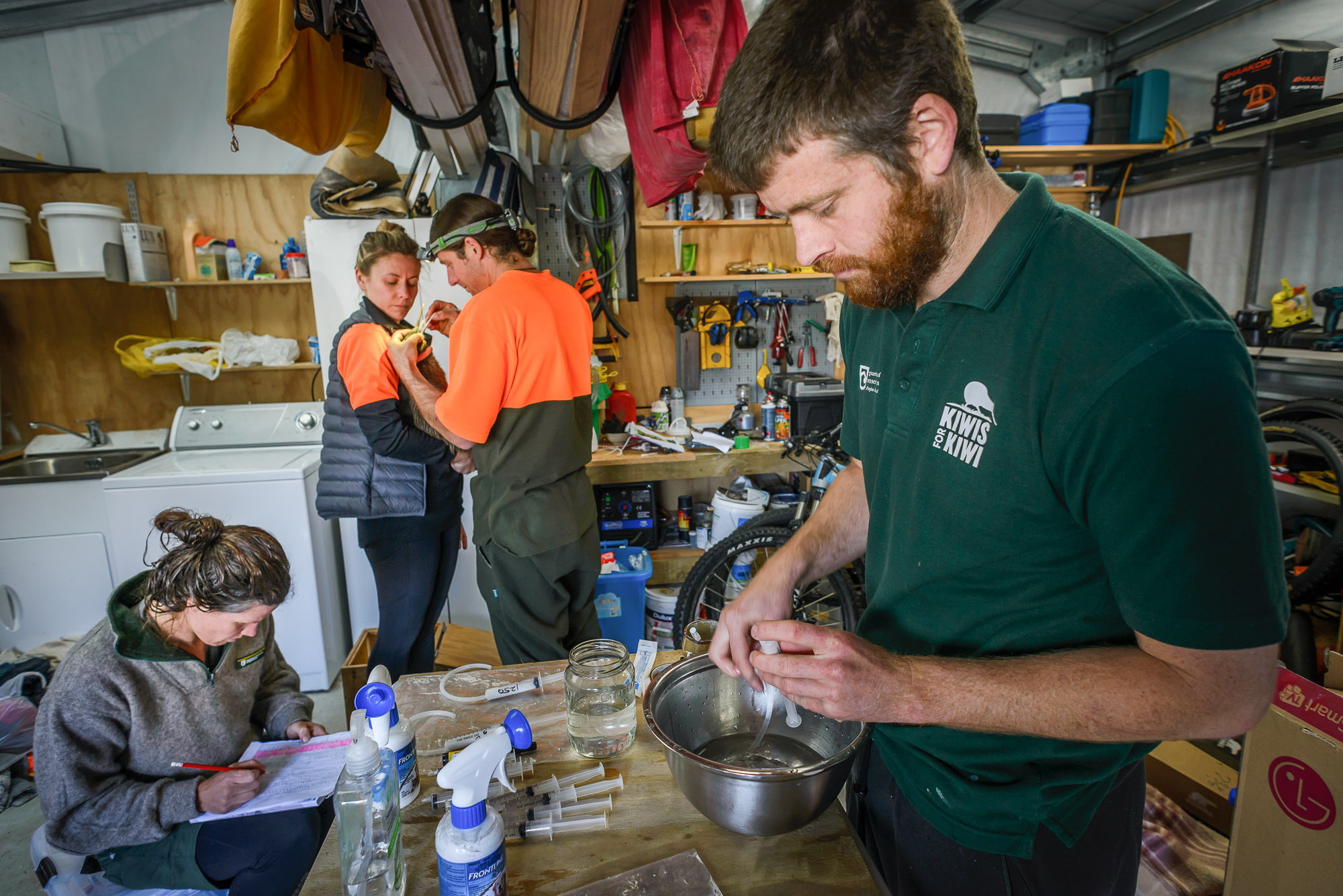 The released kiwi were part of the ONE-program, where eggs or chicks are removed from the wild and raised elsewhere (i.e. on predator-free islands) until they can be returned to their natural habitat at a safe weight.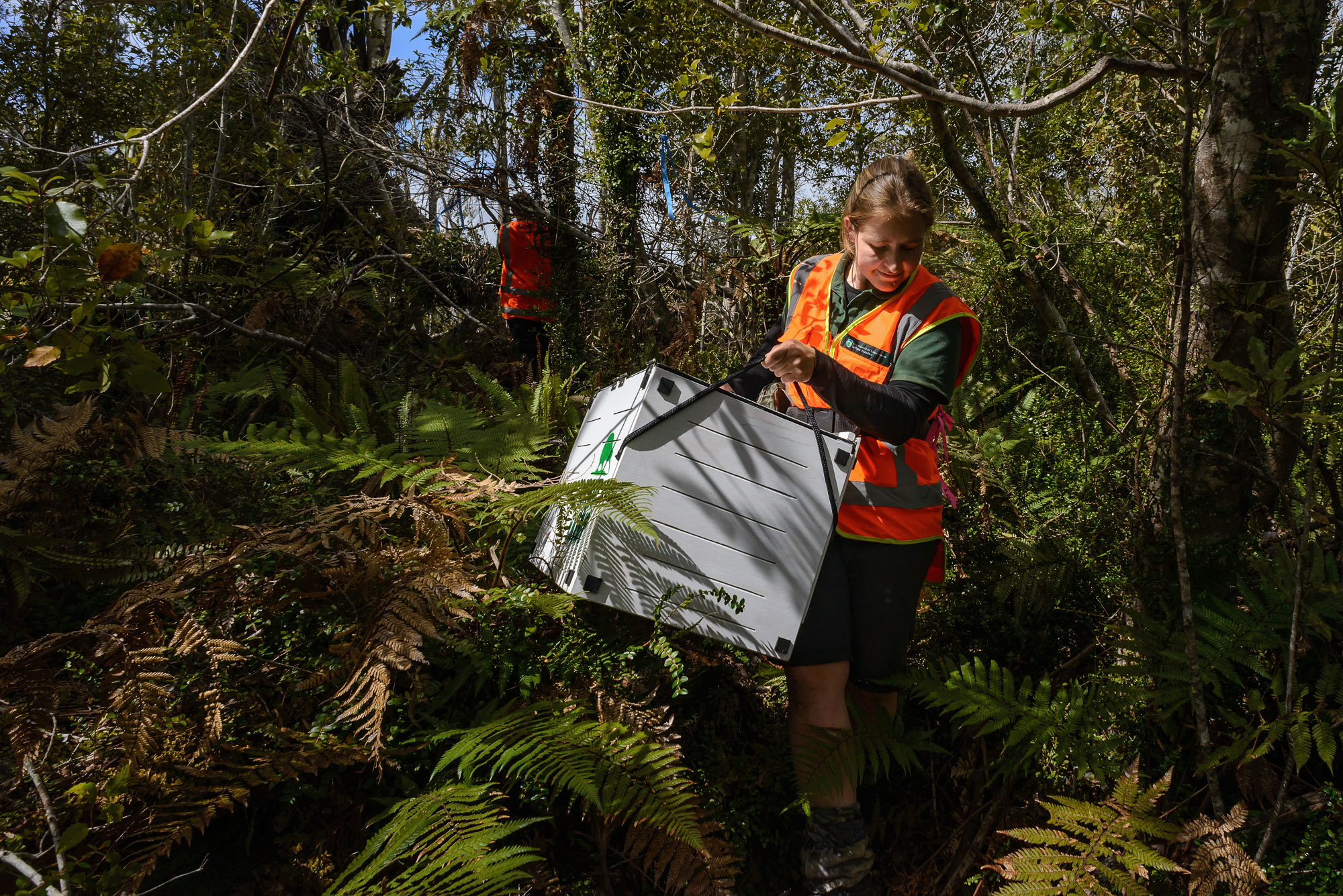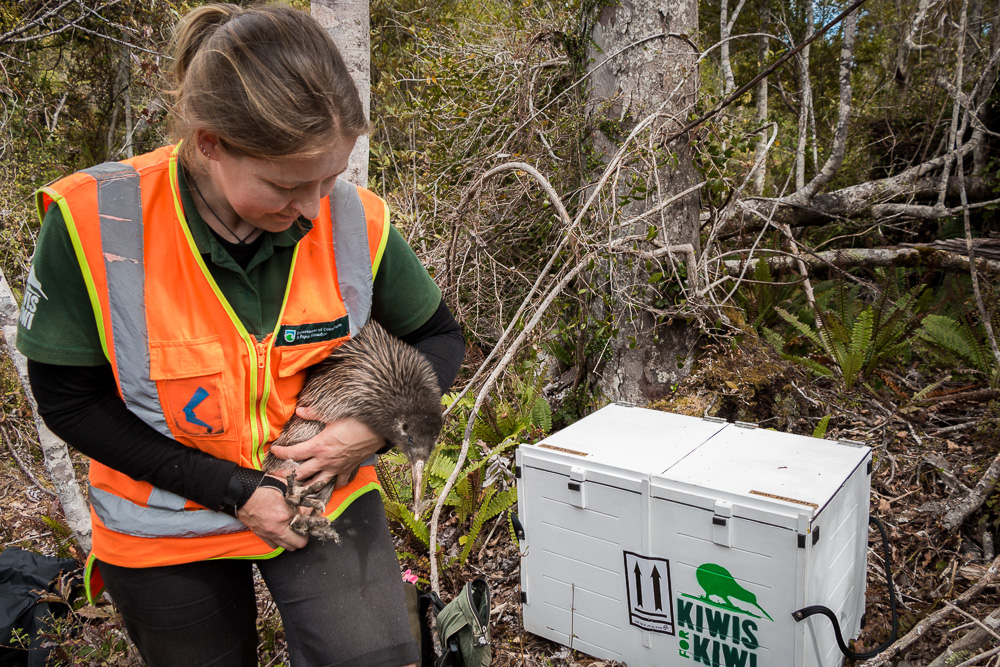 We first had to find our way through the bush, looking for possible nests for our little ones. Then it was finally time for the big release. After a long journey in boxes the kiwi were back in the bush. And apparently it was my lucky day, because I could release one too!!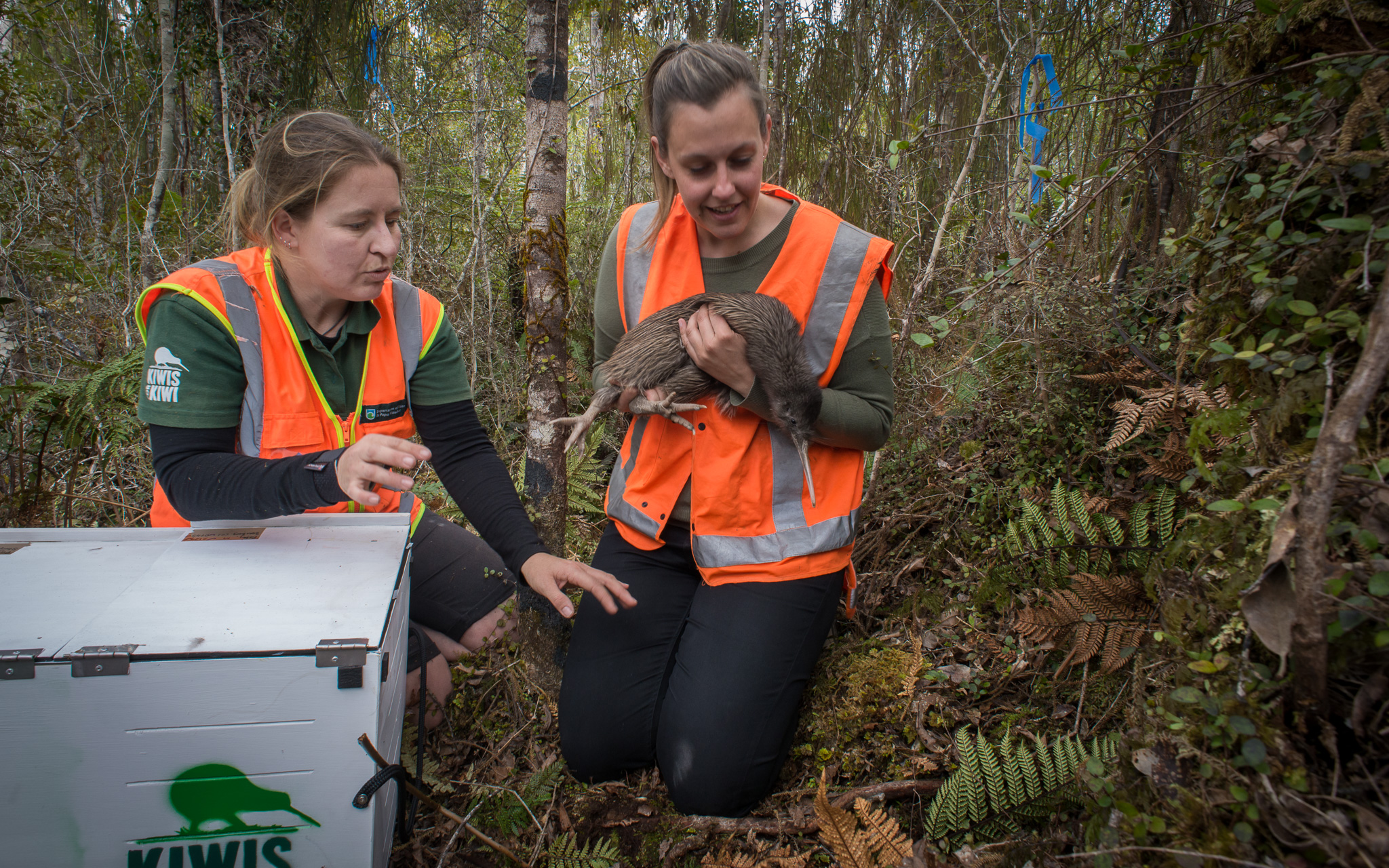 The entire team that day was magnificent. Everyone was very organised and treated the kiwi with a lot of love and respect. From the health checks to the transport to the actual release. The kiwi always came first.
So what now? 
Without any active help, funds and volunteers, there will be no more kiwis in 50 years. We don't want that, right?
Luckily the Department of Conservation, Kiwis for kiwi and over 90 community-led kiwi conservation groups work together to fight for kiwi. They bring together all their efforts to protect the kiwi in the long-term. They use different recovery tools, like predator-trapping and poisoning, marooning populations on predator-free islands, captive breeding and Operation Nest Egg (ONE).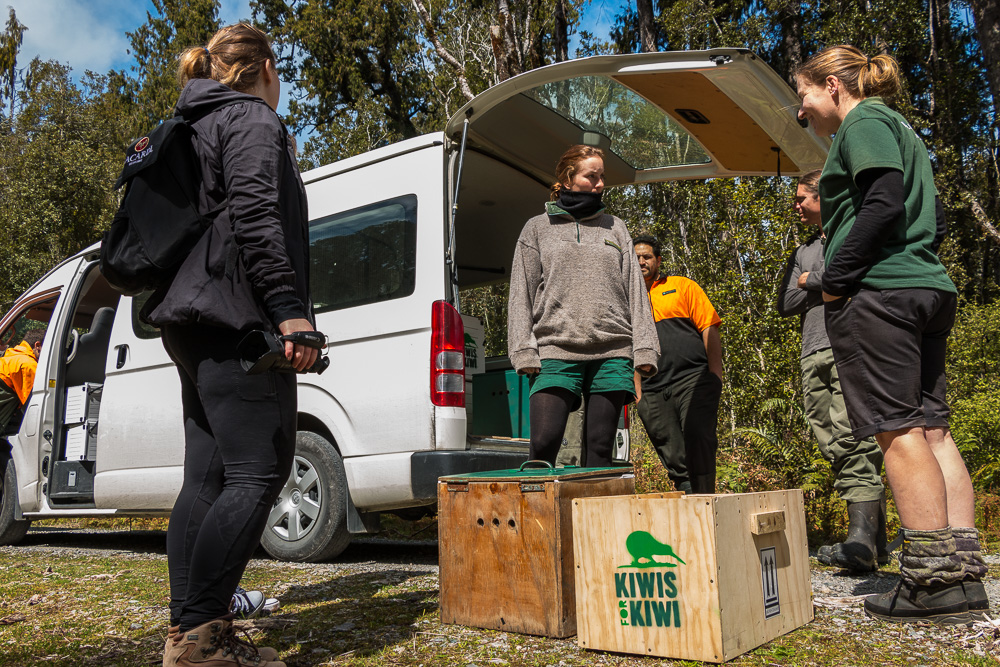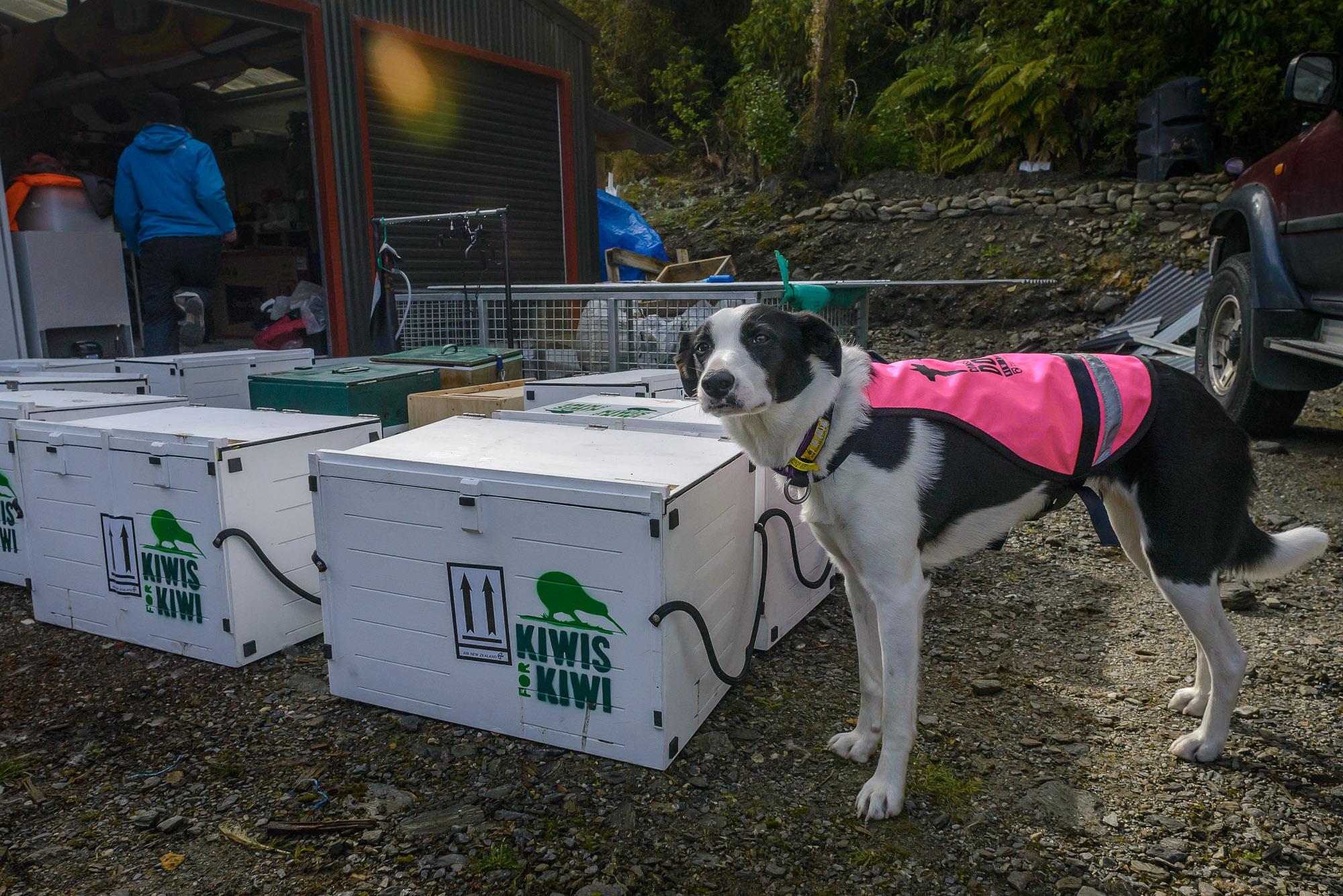 This turned into a long article, but the kiwi-story is an important one. It would be such a pity to let another species get extinct. I refuse to be part of that and I hope you too. If you'd like to find out more about kiwi and how to support, visit www.kiwisforkiwi.org.
I'm also making a video of that incredible day! Can't wait to show you guys, but that will be for next week! For now you can enjoy the pictures!