My first week and a half in India has been hot, noisy, chaotic and pretty, but most of all interesting.
We arrived in Chennai, a busy city on the east coast in the province Tamil Nadu. Imagine a lot of people, noise and smells. The streets are packed with cars, motorbikes, bicycles and here and there a cow. And all of them are honking the whole time.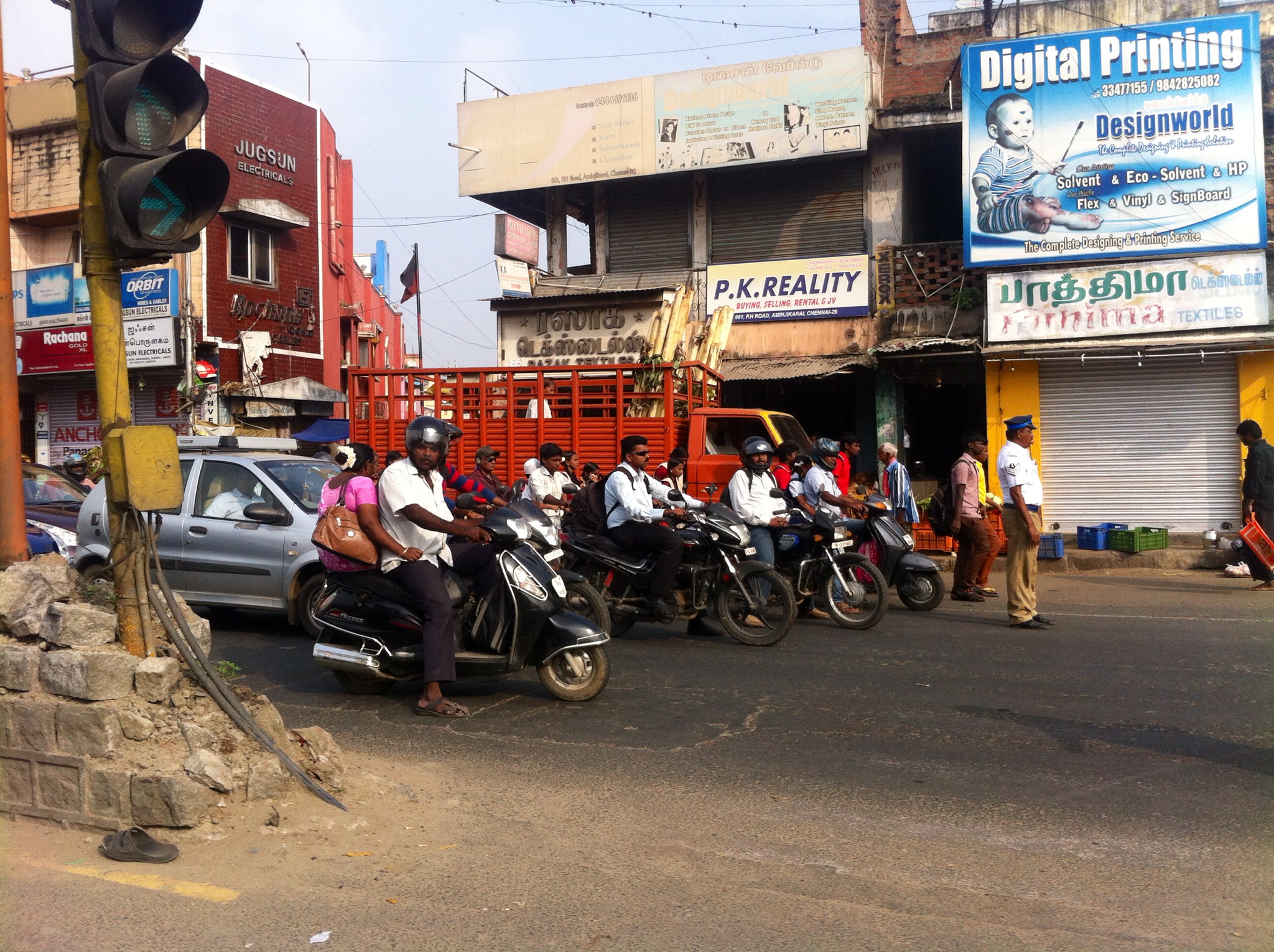 I didn't really experience a culture shock. The only thing I had to adapt to a bit were the heat and the never ending noises. The latter I solved by wearing earplugs in the street.
What pleases me, is that we haven't felt unsafe one single time. On the contrary, everyone is so friendly and happy to smile, shake a hand or talk to us (although their English vocabulary often stops at hello and where you from).
A moment I really enjoyed was when we visited a temple in Chennai. We were looking at the entrance and an Indian woman saw us. She took us all around in the temple integrating us in the rituals (waving fire to you, touching statues and putting a little dot between our eyes). This all with very little English but many smiles.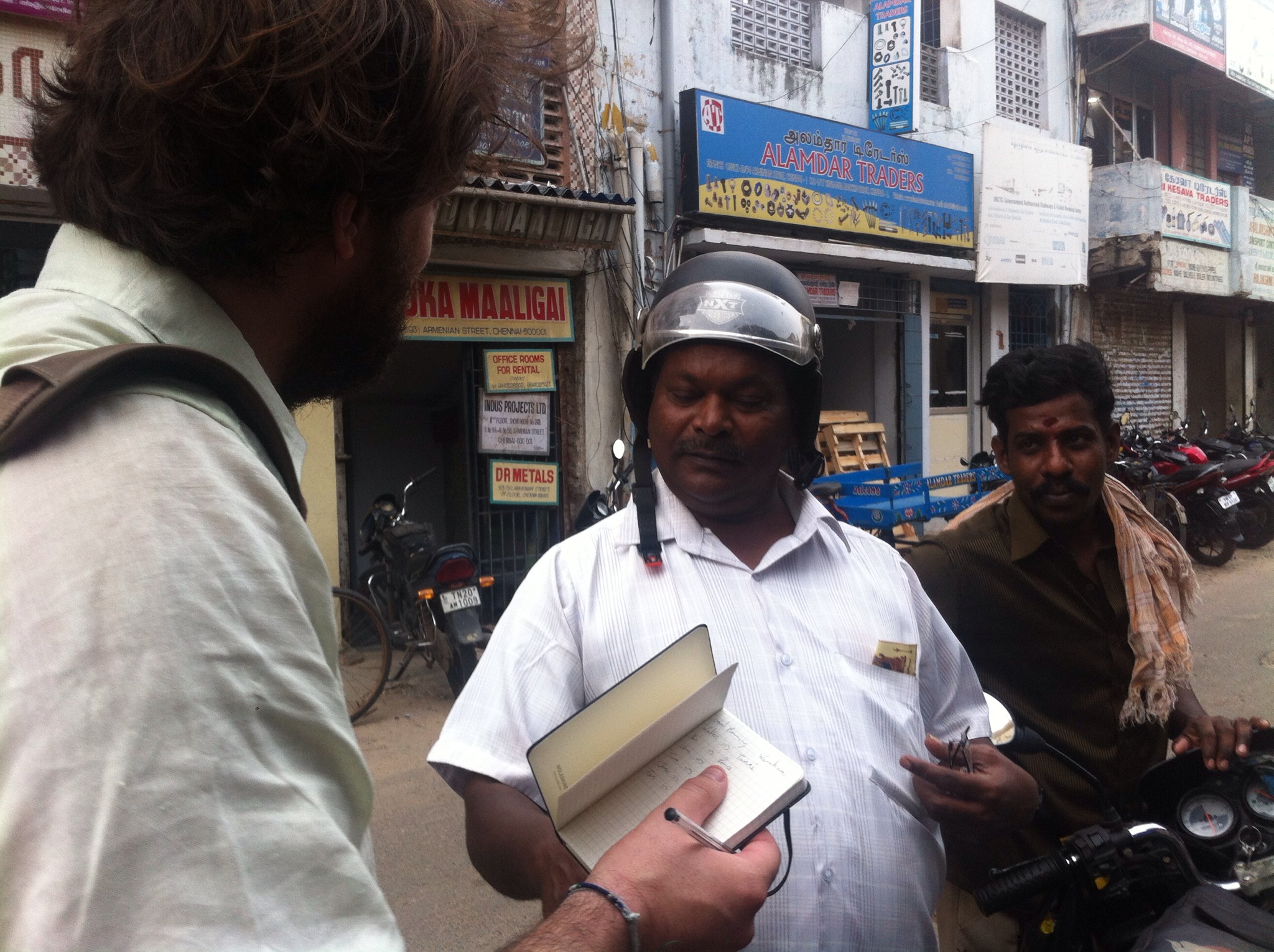 So far the busy Chennai. After 3 days we escaped more south to Pondicherry and later to Kodaikanal and Munnar in the mountains.
Pondicherry
An easy and cheap bus ride (3,5hours) brings you from Chennai to Pondicherry. This city is a lot calmer, especially the French district. Pondicherry used to be a colony of France, therefore a lot of buildings are in colonial style and you find crepes everywhere. It is nice to have a stroll around town and at the coastline. On the other hand, there are a lot more tourists here, which gives you a less Indian feeling.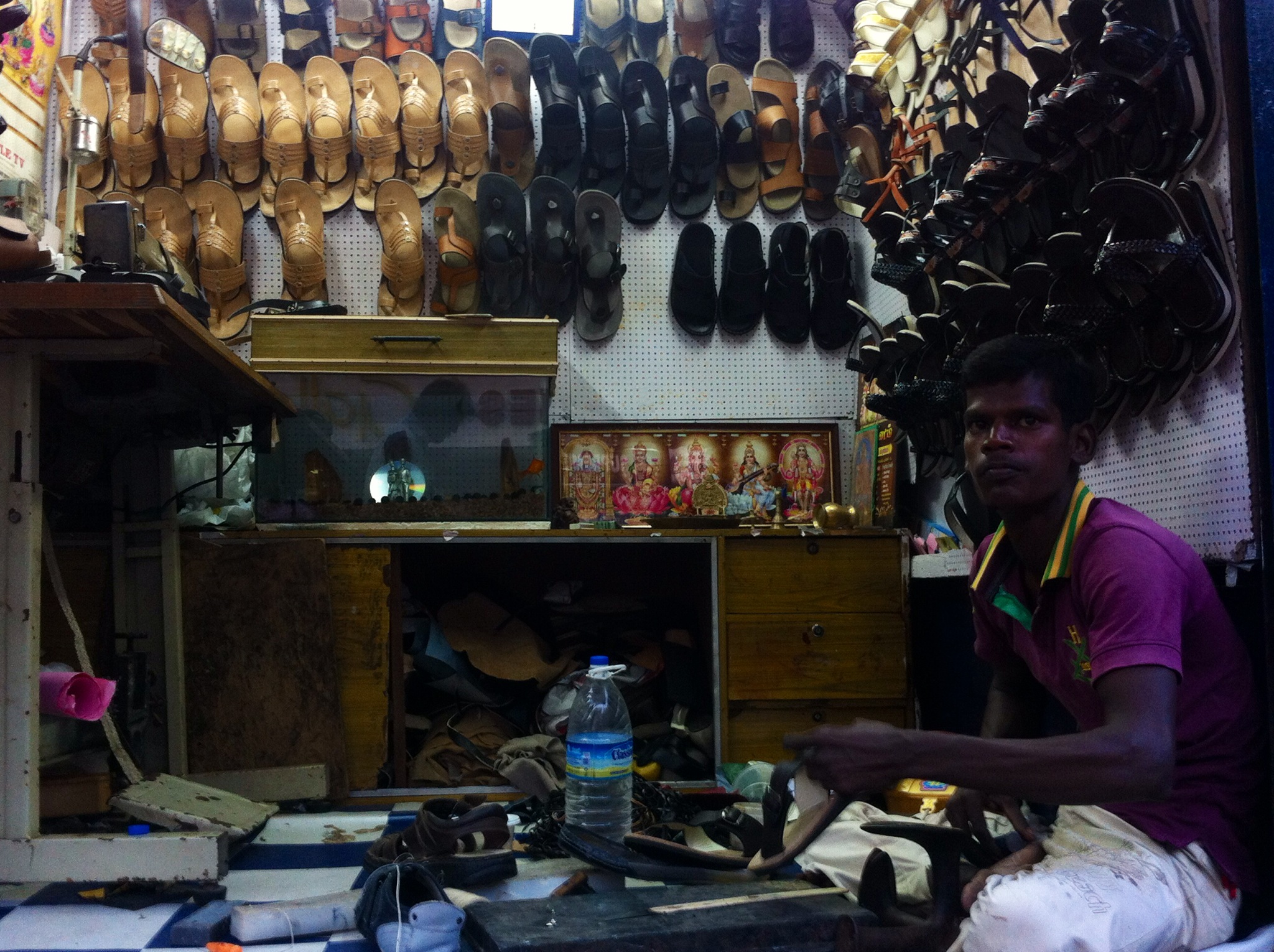 Kodaikanal
After two cities it was finally time for some mountains! An overnight bus trip took us there.
Kodaikanal is a small town at 2133 m high. It attracts a lot of Indian tourists, it is apparently very popular as a honeymoon destination. The attraction of the town is the lake. You can walk around it, rent a bicycle, shoot on balloons or ride a horse (driver on a bike included..).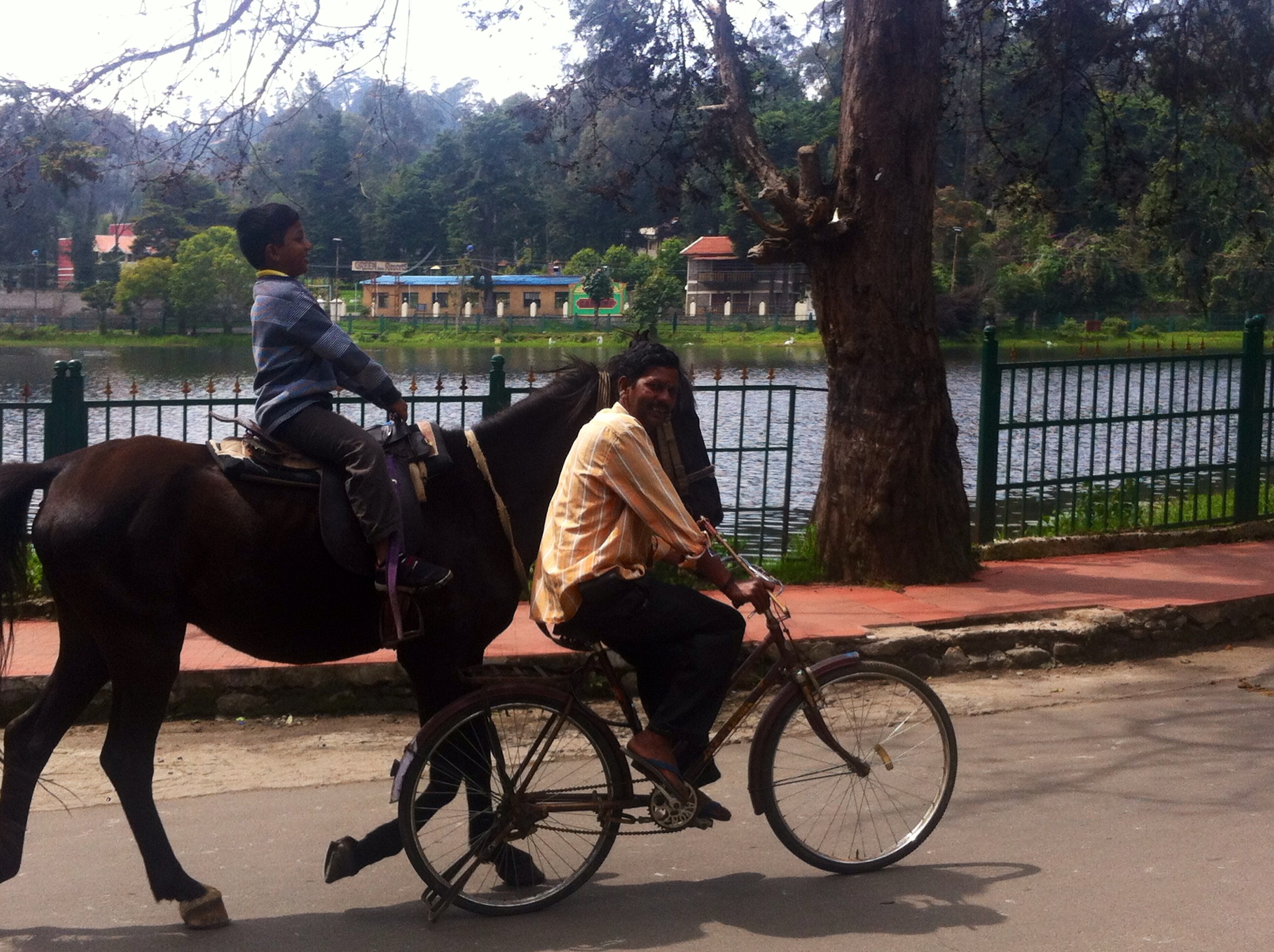 Nico and I liked the place, because it was a nice getaway after the cities, the temperatures were cooler and it was calm. But it didn't really blow our mind.
Munnar
An then it was time for Munnar, another village in the mountains (from 1450 to 2695 high) and so beautiful! Finally the nature we love.
But to get there first, Nico and I had to take 3 buses. It is really cheap (we paid around 1,5 euro) and it went actually quite smooth. Everyone is keen to help you, so we could jump from bus to bus. The only time we had to wait, we amused ourselves with a barber, getting rid of Nico's beard.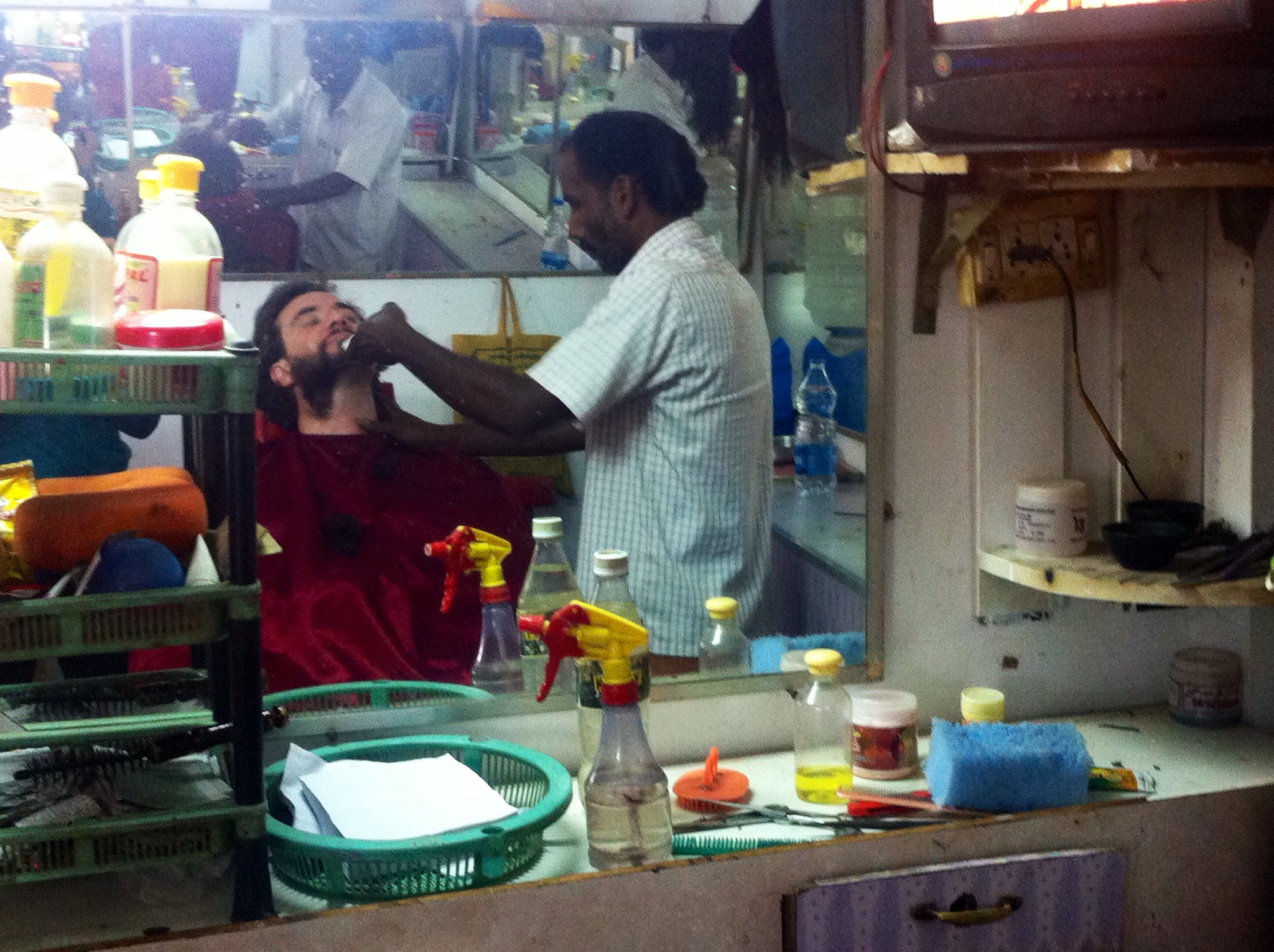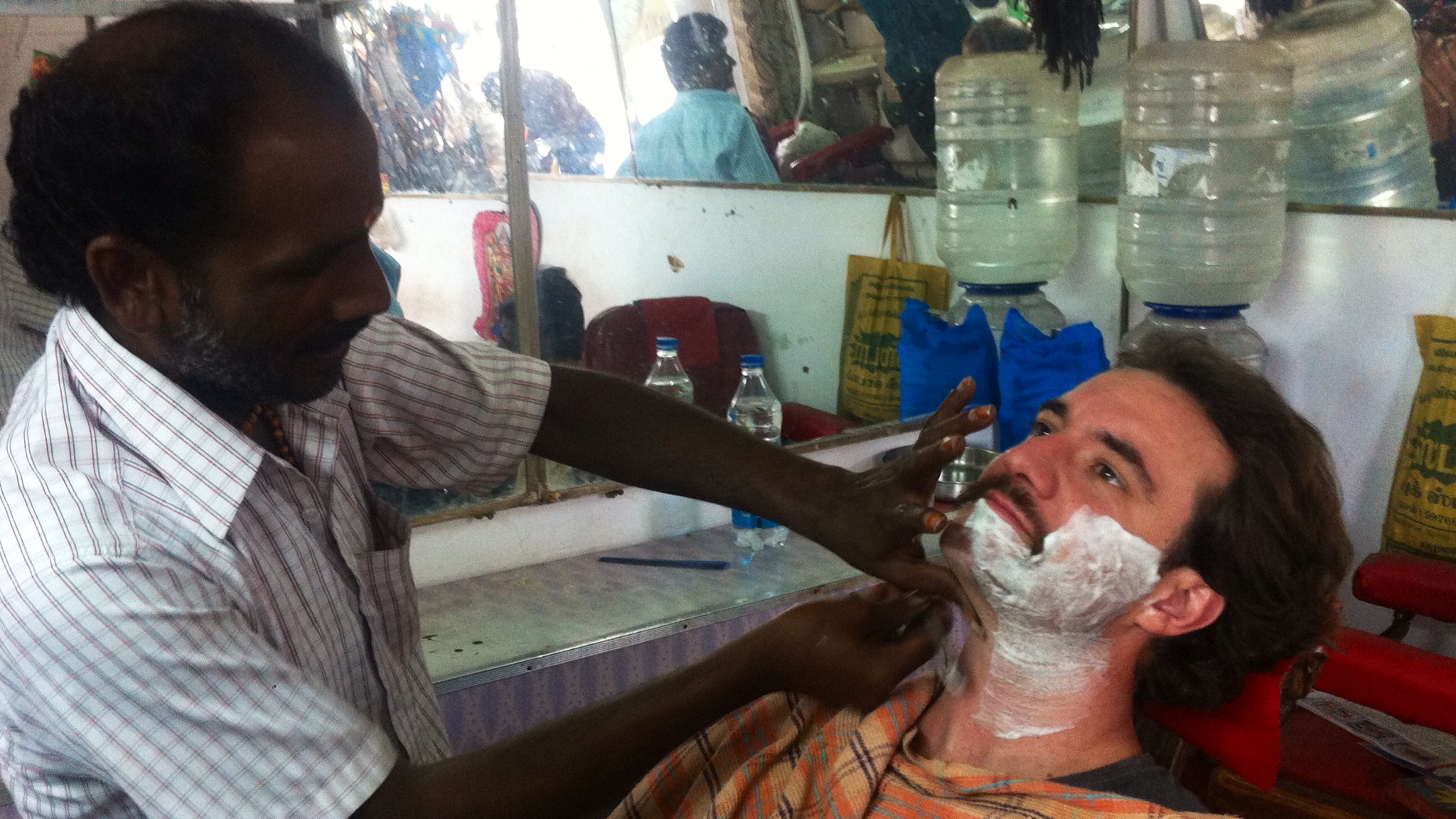 The area of Munnar is beautiful. So green, with all its varieties in colour. Munnar is known for its tea production, so you're actually surrounded by tea plantations. Amazing to see! If you are not by car or motorbike, I can recommend you to rent a rickshaw for a couple of hours (don't forget to bargain about the price!) There are a lot of nice spots to see in the area and it's just great to be out there in the green all day.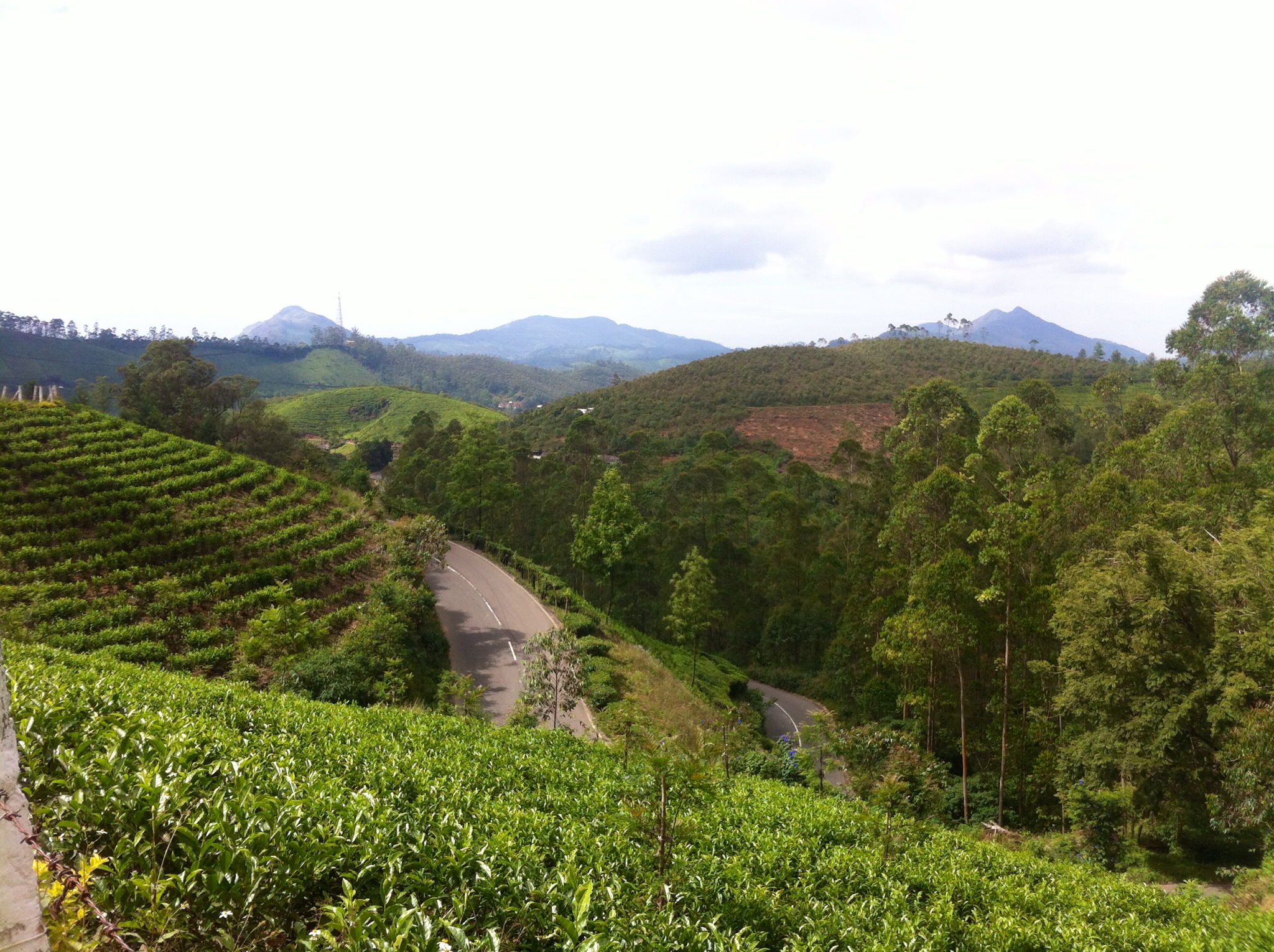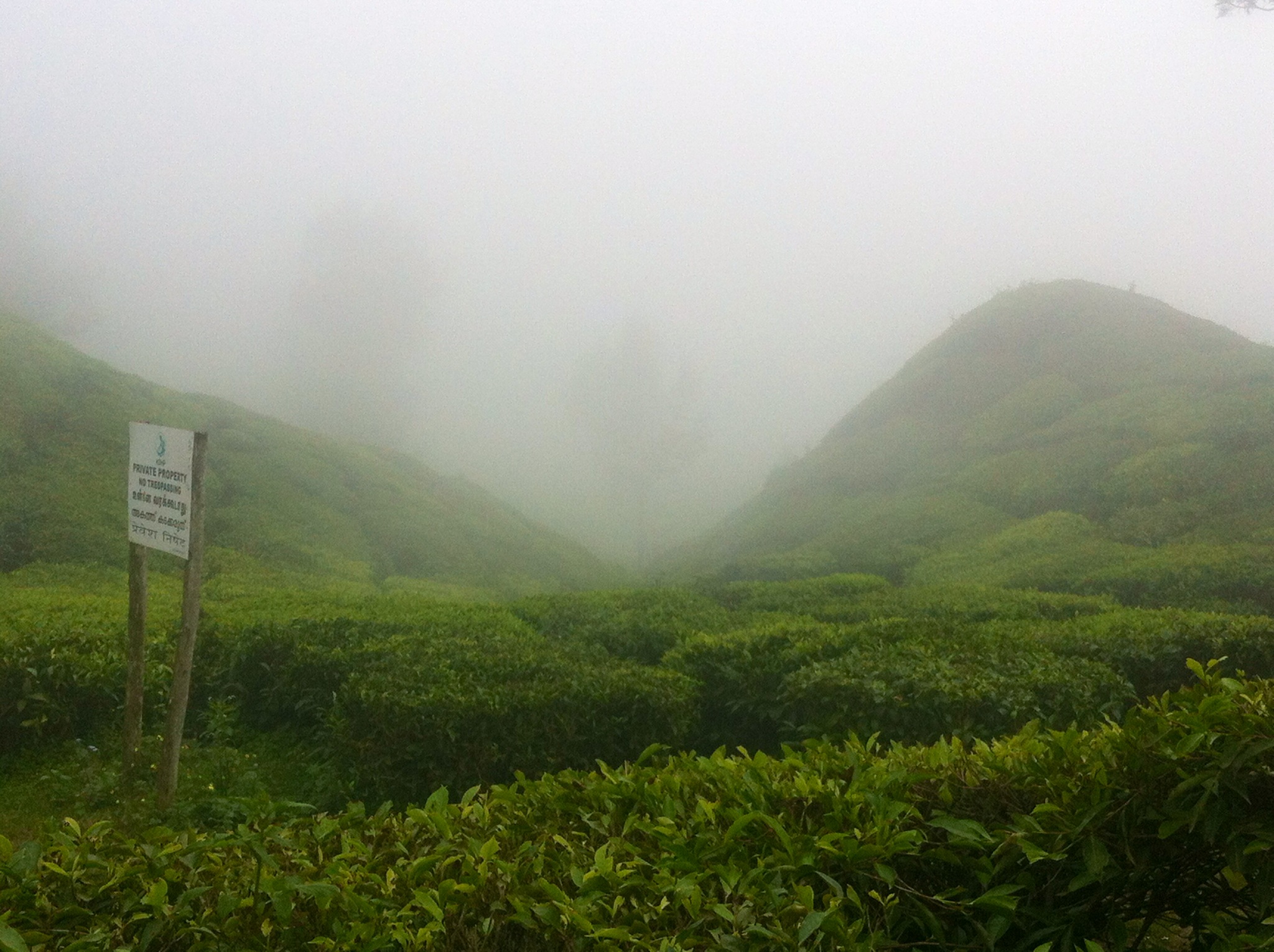 The city itself is actually also quite nice. Not too big, not too small, but still cosy. There is a little bridge you take into the Main Street and there you'll find a market, shops and food. And the food is so good!
Another nice bus ride (not being sarcastic here) lead us out from Munnar, to Cochin, where I'm writing this from. Time to discover a different province: Kerala! And we will do that in style! Soon more about that 😉