Australia is a vast and beautiful country. For many people it's a once in a lifetime experience; so you better know the best places to visit!
There is a lot to discover in Australia, but one of the areas you definitely can't miss out on is Victoria. Here is some inspiration of the best Victoria photos, so you'll know where where to go. Enjoy!
1. The Pinnacles – Mornington Peninsula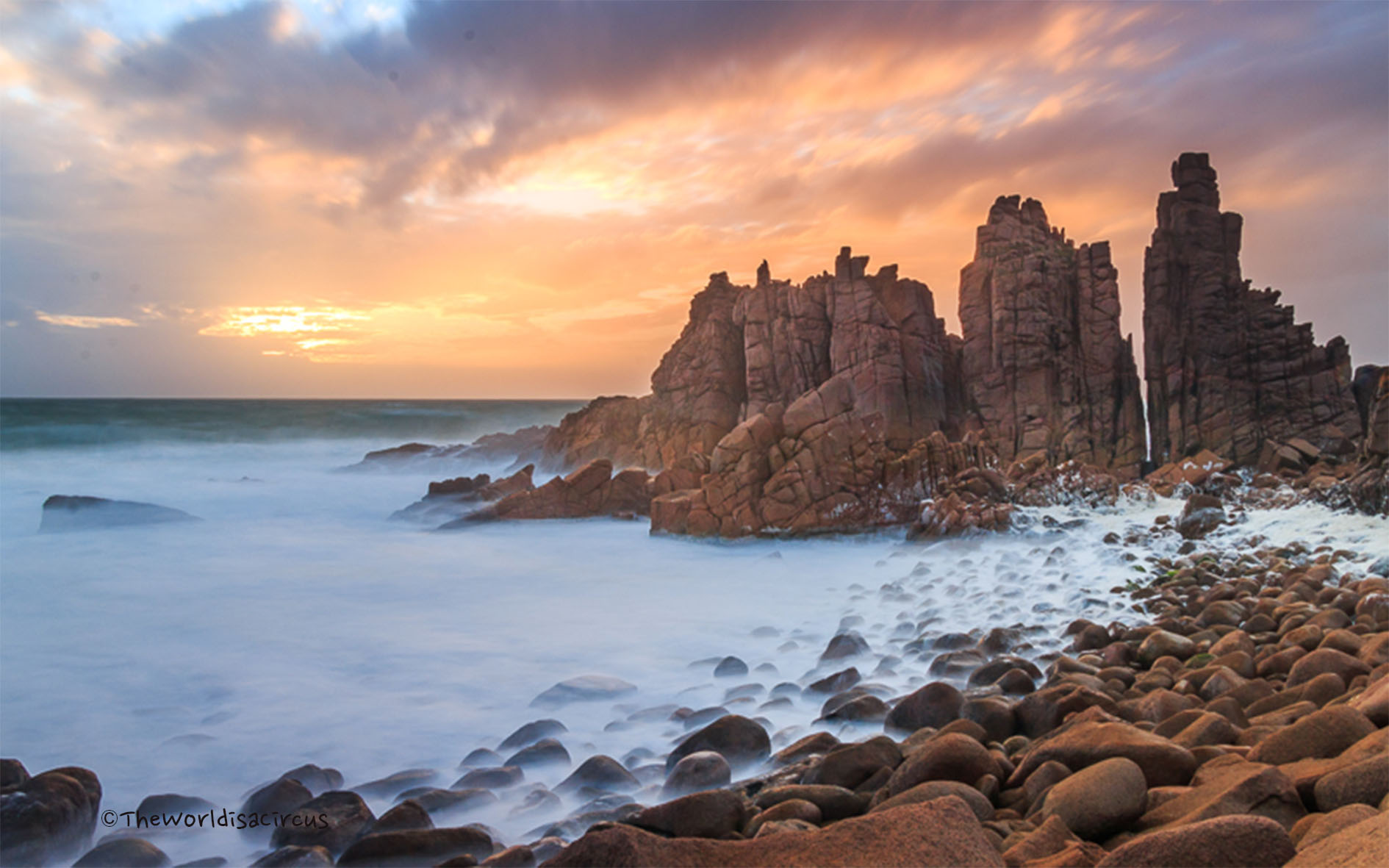 It was a windy evening on the Mornington Peninsula. So windy, that we weren't even sure if we should hike to these fierce Pinnacles. We got out of the van anyway, thinking we could always turn back. You have to go a steep way down, so this isn't for the faint at heart. I'm happy that I went all the way down, because… look at the location! One magical place for photography in Australia.
2. Loch Ard Gorge – Great Ocean Road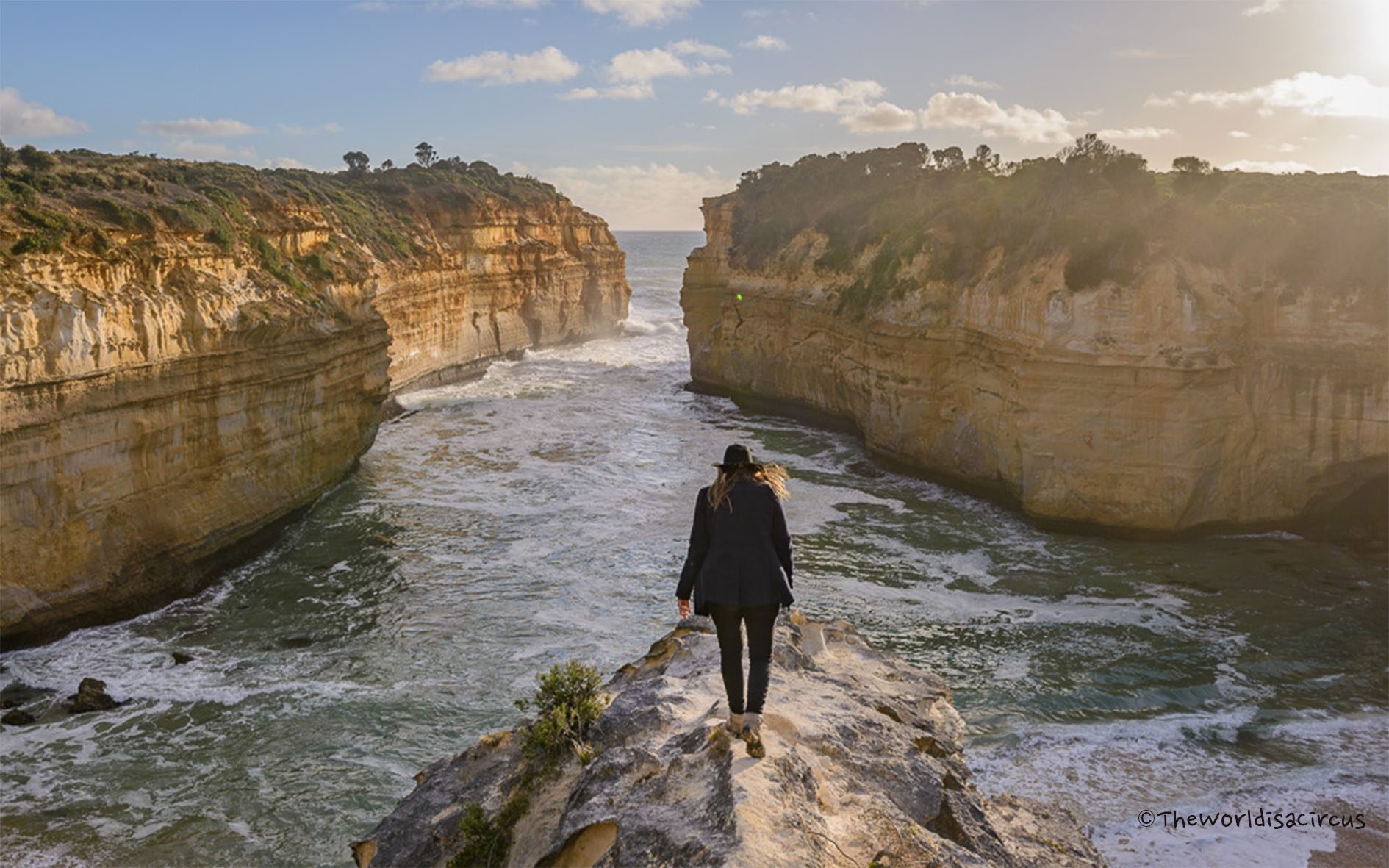 The Great Ocean road is probably the most famous location in Victoria, Australia. There is more than one beautiful location, so I'll list a few. My favourite was Loch Ard Gorge, where the beach, waves and impressive rocks become one.
3. Great Ocean Road
You get this view when you visit the Razorback along the Great Ocean Road. Just to be clear: this isn't the Razorback on the picture. It's some other very cool rocks nearby the Razorback! The walk to the Razorback lookout is btw closed until further notice while safety assessments are undertaken (updated April, 2018).
4. MacKenzie Falls – Grampians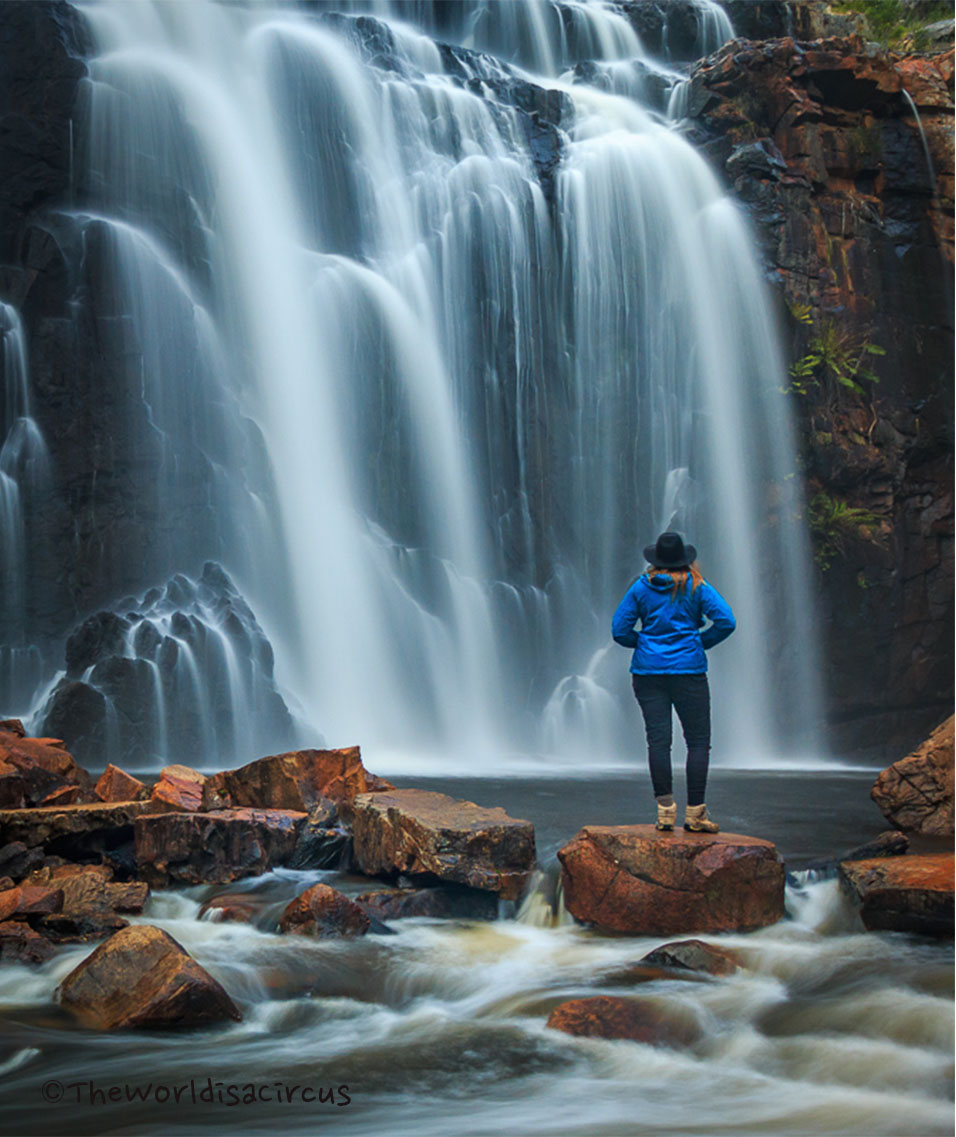 The Grampians National Park is a park north of Melbourne. Again, with great views. Otherwise it wouldn't make it in this list of Best Victoria photos of course! You can reach the Mackenzie Falls after a little hike down. Wear good shoes, as the rocks can be slippery! The day I visited Mackenzie Falls was a rainy day – yes it isn't always hot in Australia! Not sure what to pack for a visit to Australia? Check out this packing list.
5. Great Ocean Road
A secret spot we found along the Great Ocean Road… The Great Ocean Road in Victoria, Australia, is very popular. Meaning, you'll bump into a bit of people. It helps to check out photo locations at sunrise or sunset, but even then you hardly will be by yourself. Solution: explore the coast by yourself, drive into some little roads, and who knows… You might find locations like this one!
6. Koala spotting – Kennett River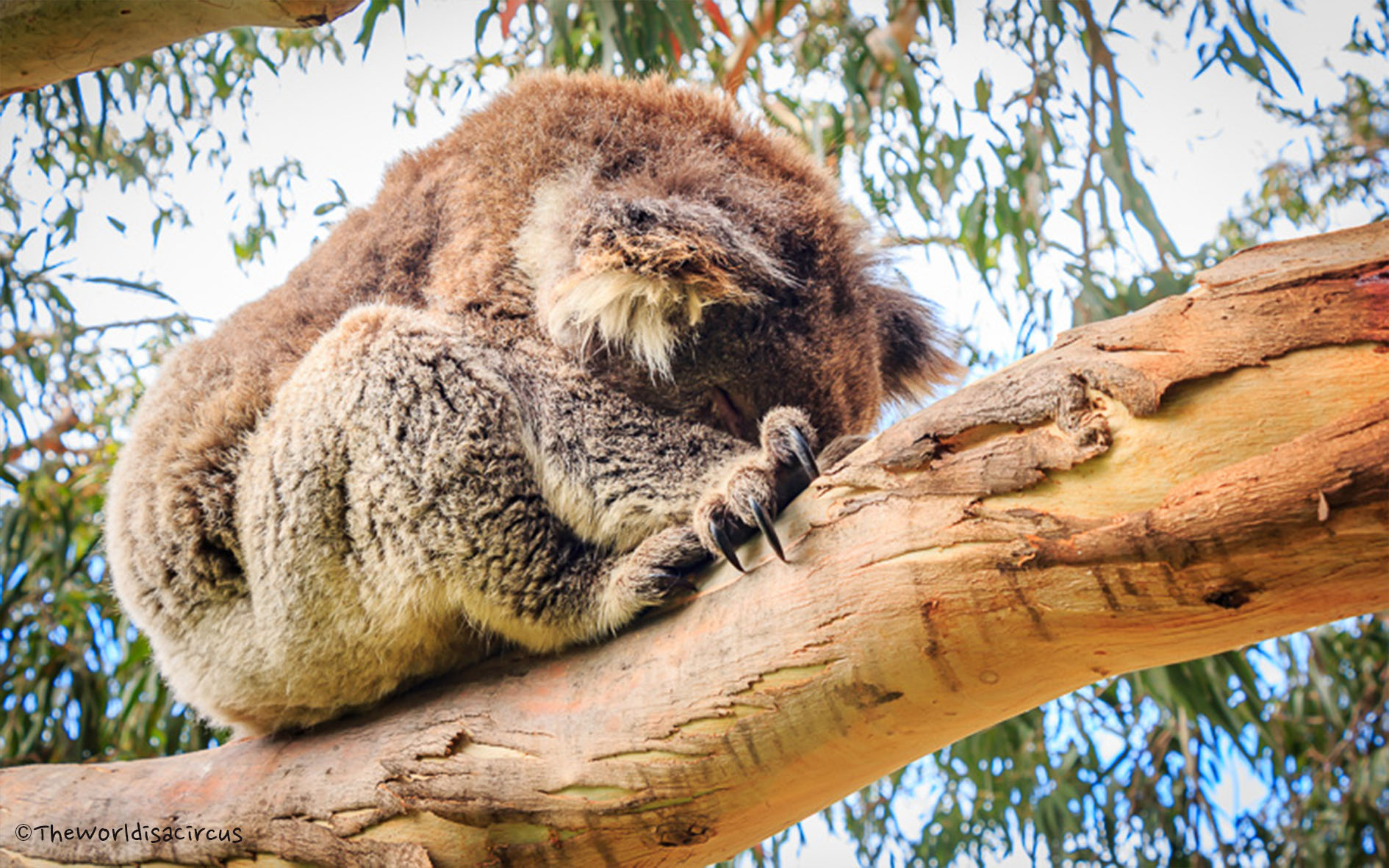 My first wild koala… ever! Kennett River is the place to be if you want to spot koala's or the Australian king parrot. I promise you, you will have A LOT of fun – with parrots sitting on your head and koala's sleeping in the trees.
7. Great Ocean Road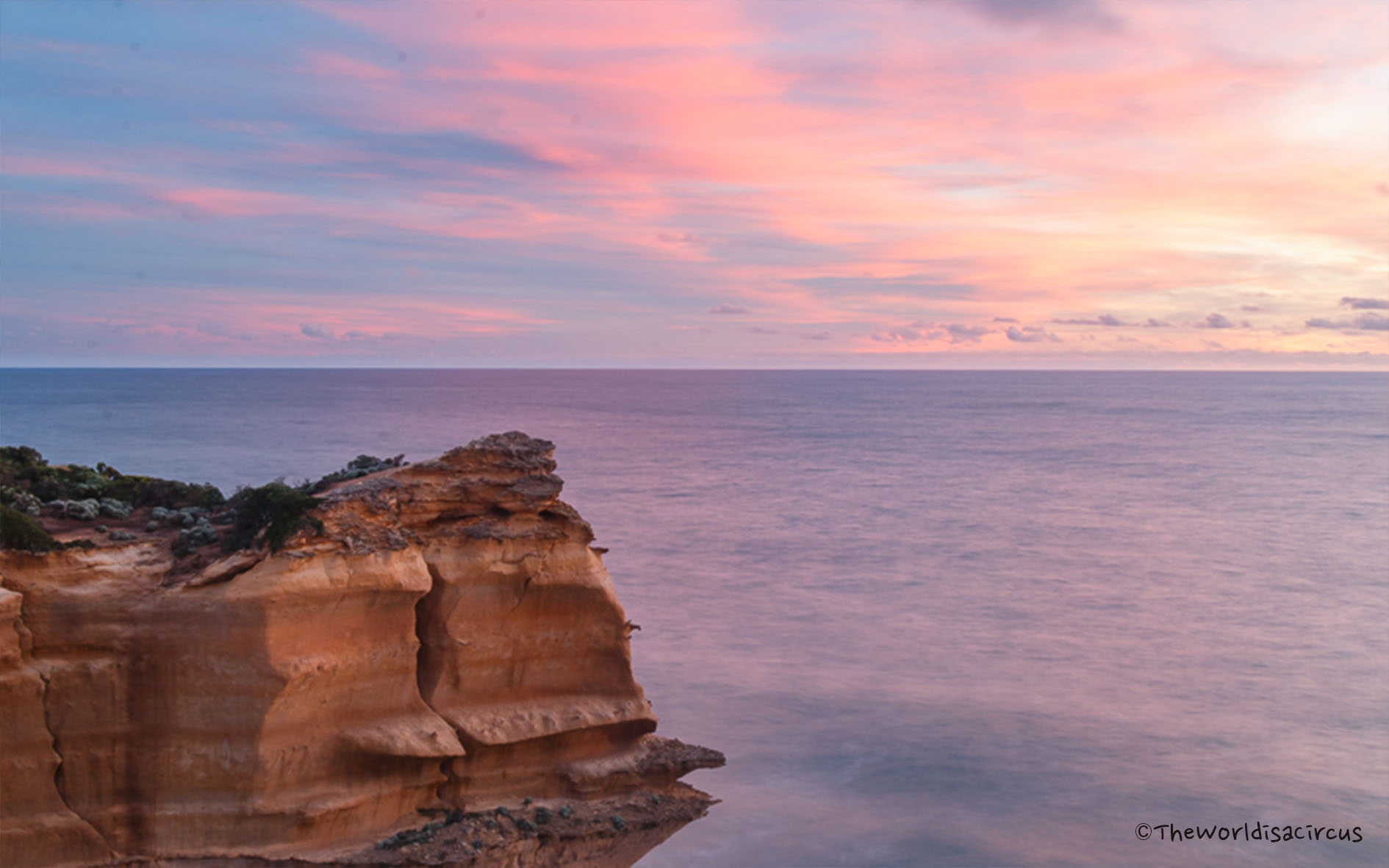 Here's the secret spot again… It was a good one!
8. Twelve Apostles – Great Ocean Road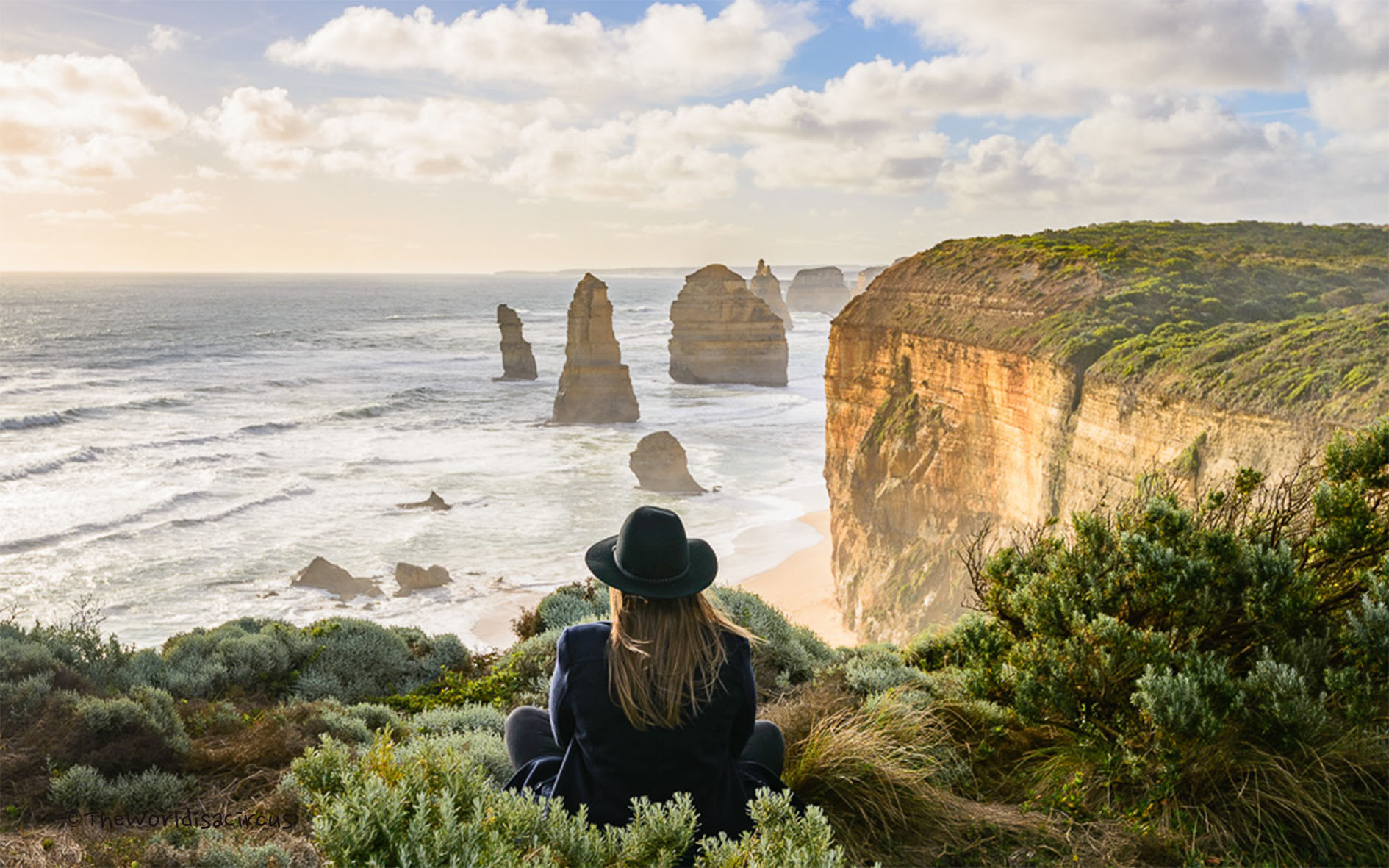 THE most famous photo location on the Great Ocean Road. We arrived very early in the morning, so there were hardly any people. If you go a bit later, or in the afternoon, you'll be disappointed by the amount of people.
9. Great Ocean Road
Another beauty along the Great Ocean Road! This time I stayed for sunset. What a treat!
10. Boroka Lookout – Grampians
Yes, I was a little bit nervous sitting on that ledge!
There you go! Those were my best Victoria photo locations.
Looking for more places to discover in Victoria? Have a look at the tourism board website here, or read more about my road trip on the Great Ocean Road in a previous blogpost here. Do you want to discover more places in Australia? Check out these Australian landmarks. Australia is a gorgeous – and huge! – country, with more than enough cool locations to discover. Have fun on your Australia trip!
Do you know more photo locations in Victoria, Australia? Tell us!