Roys Peak is 1,578 m high and gives you a perfect view on Wanaka and its surroundings. You see most of Lake Wanaka, the surrounding peaks and part of Mount Aspiring National Park.
I guarantee you this will be your new Facebook profile photo. Take a snap and you have an amazing capture – it will even look good on bad phones. It's as easy as that.
Read everything you need to know about Roys Peak in my Roys Peak Guide.
Most people travelling don't spend enough time in Wanaka. You should take your time to explore the area, and do some hikes – like Roys Peak! You walk about 2,5 to 3hours up and then you are rewarded with the craziest view, believe me!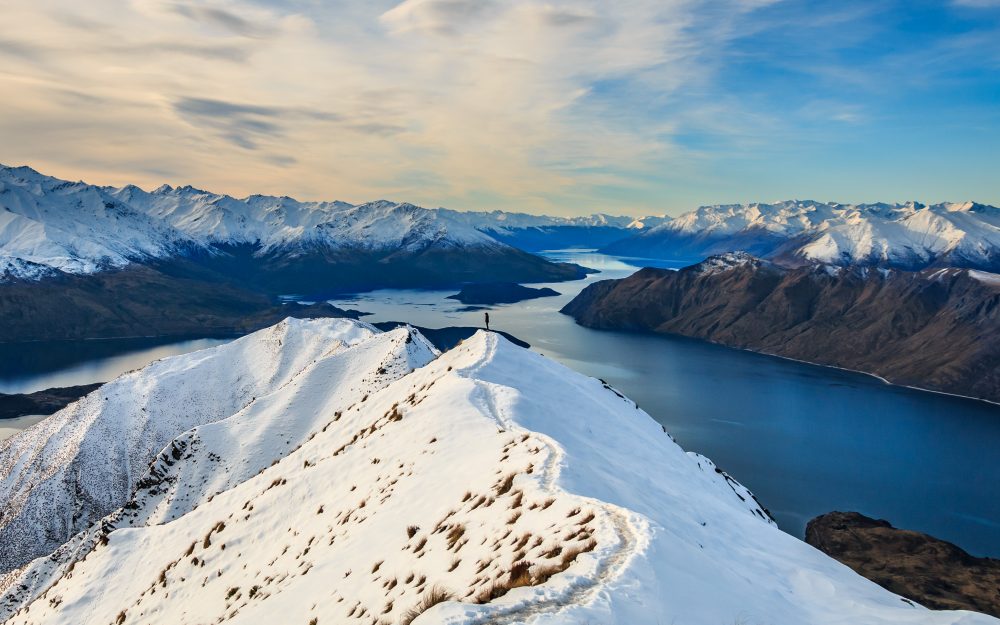 A couple of friends and I did this walk during the Easter weekend and we decided to make it extra special. We went for a sunrise walk! We got up at 3am, not super excited yet, but once you start climbing and you see the sun coming up you feel amazing. It is pretty special!
Of course I had to take my camera with me to make a Roys Peak video, and to show you how special this place is.
Have a look yourself!
[youtube https://www.youtube.com/watch?v=pTxvPtgv9fI&w=662&h=419]
Looking to stay a few days in Wanaka? (which you should!) Have a look what's available!
Or stay with locals at an Airbnb: Wanaka Airbnb.
Some of the links are affiliate links – which supports this site without costing you anything extra.