Ready for a secret? I'm about to reveal the most beautiful bay in Australia. There are plenty of bays with nice beaches and clear water, but this one leaves all the others behind.
LUCKY BAY has it all. The name, the pure white sand, the clear turquoise water and the wannabe-model kangaroos. Lucky Bay is such a fitting name as this area is just jaw dropping gorgeous.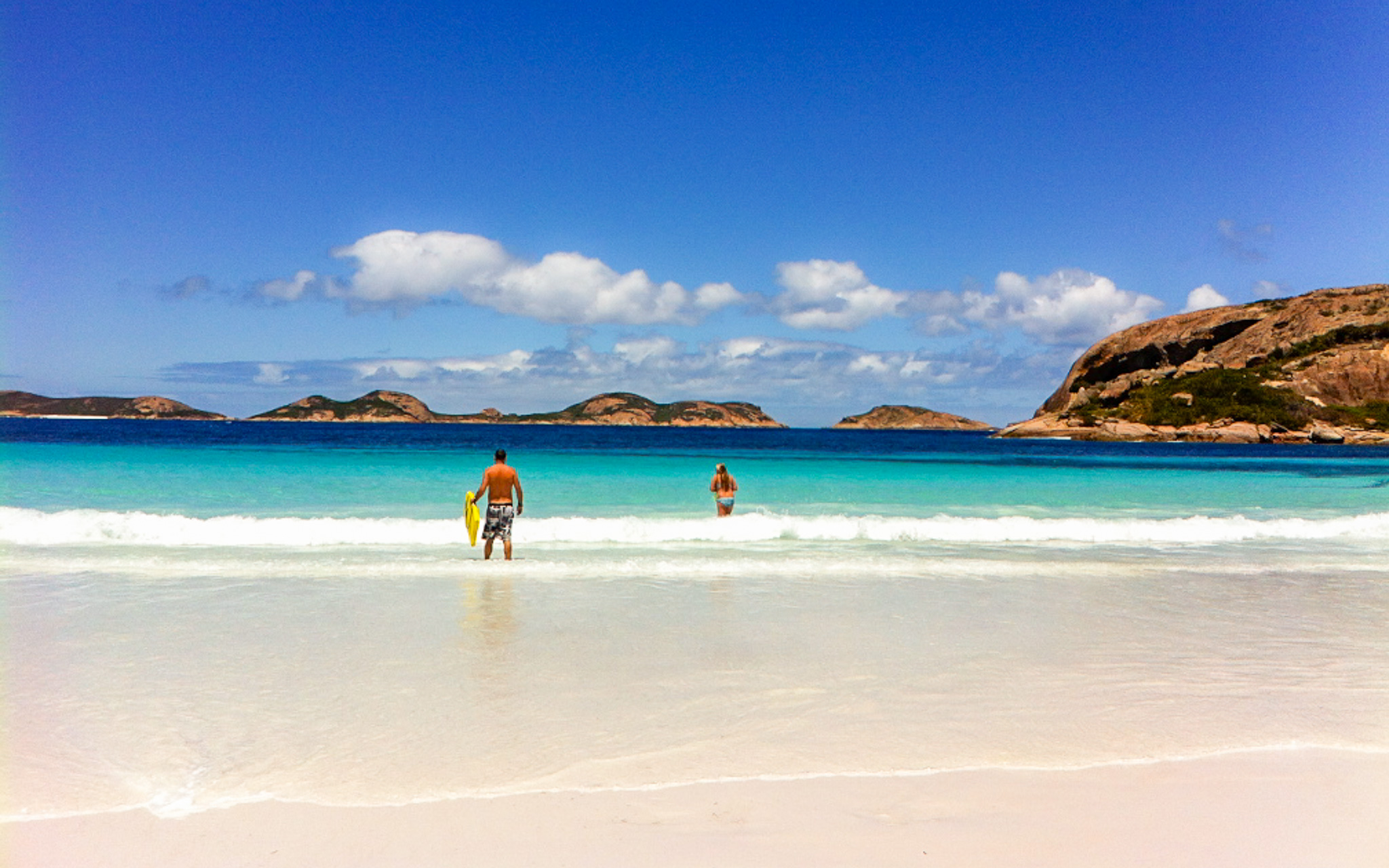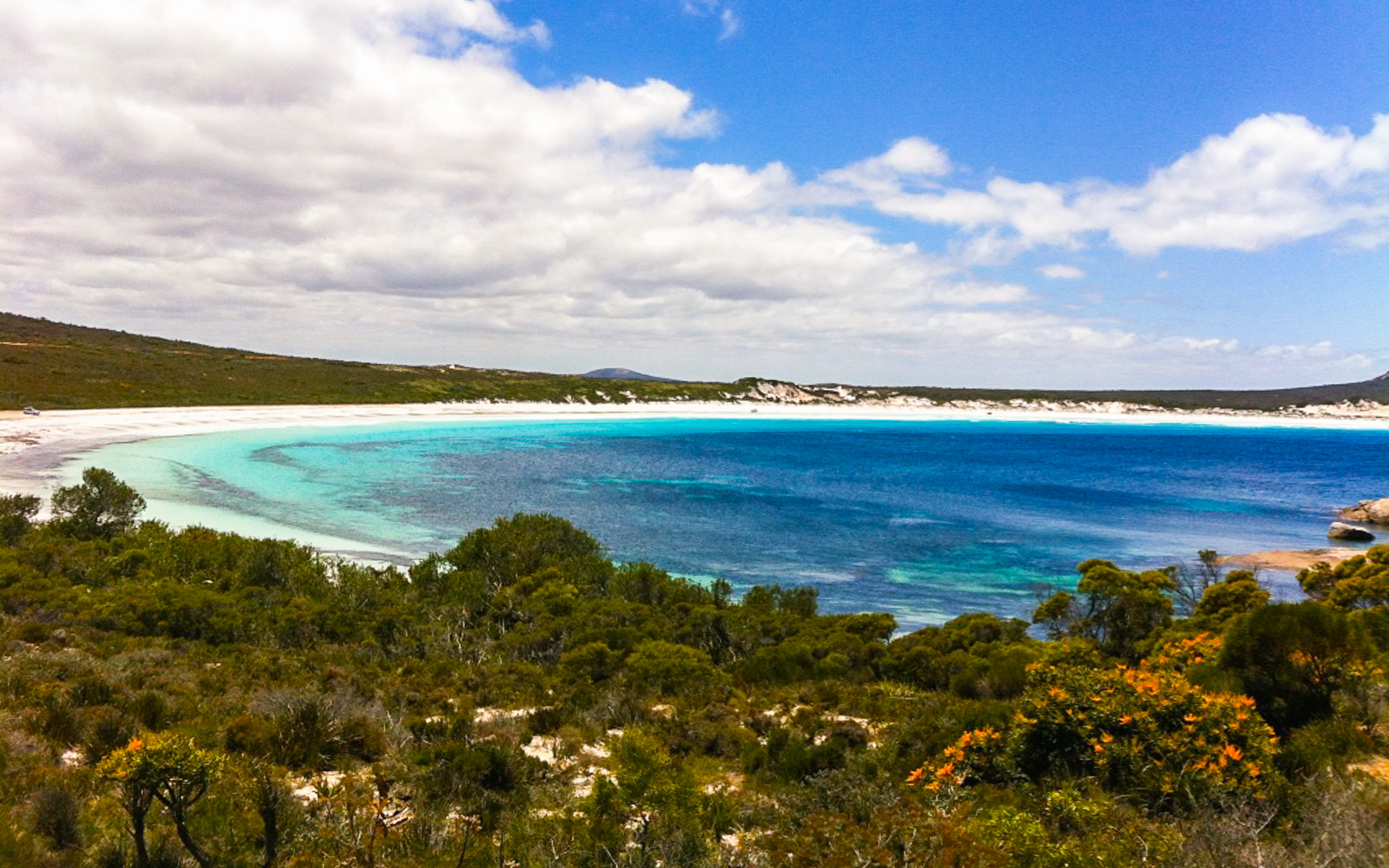 I stumbled upon this hidden bay when I was travelling in Western Australia. It is one of my favourite spots (or if not THE spot) in Australia. It belongs to Cape Le Grand National Park and is only a 40 minute drive from Esperance.
Unlike other popular beaches, Lucky Bay is not crowded. When I drove up there with my friends one day in December, we spotted only about 8 other people on the beach. For a bay that stretches for 5km, that's no biggie. It is located a bit far from the closest city Perth for "a day at the beach"-trip (8u30). This is probably why not as many people check it out, only the committed road trippers.
My day in Lucky Bay existed out of swimming, wake boarding, cooking on the beach and just having a blast. I realised that day how 'lucky' I was with my life and finding all those beautiful spots. It's clear that Lucky Bay owns its name well. The beach was also voted the whitest beach in Australia a couple of years ago, which is quite a big achievement in a country full of beaches.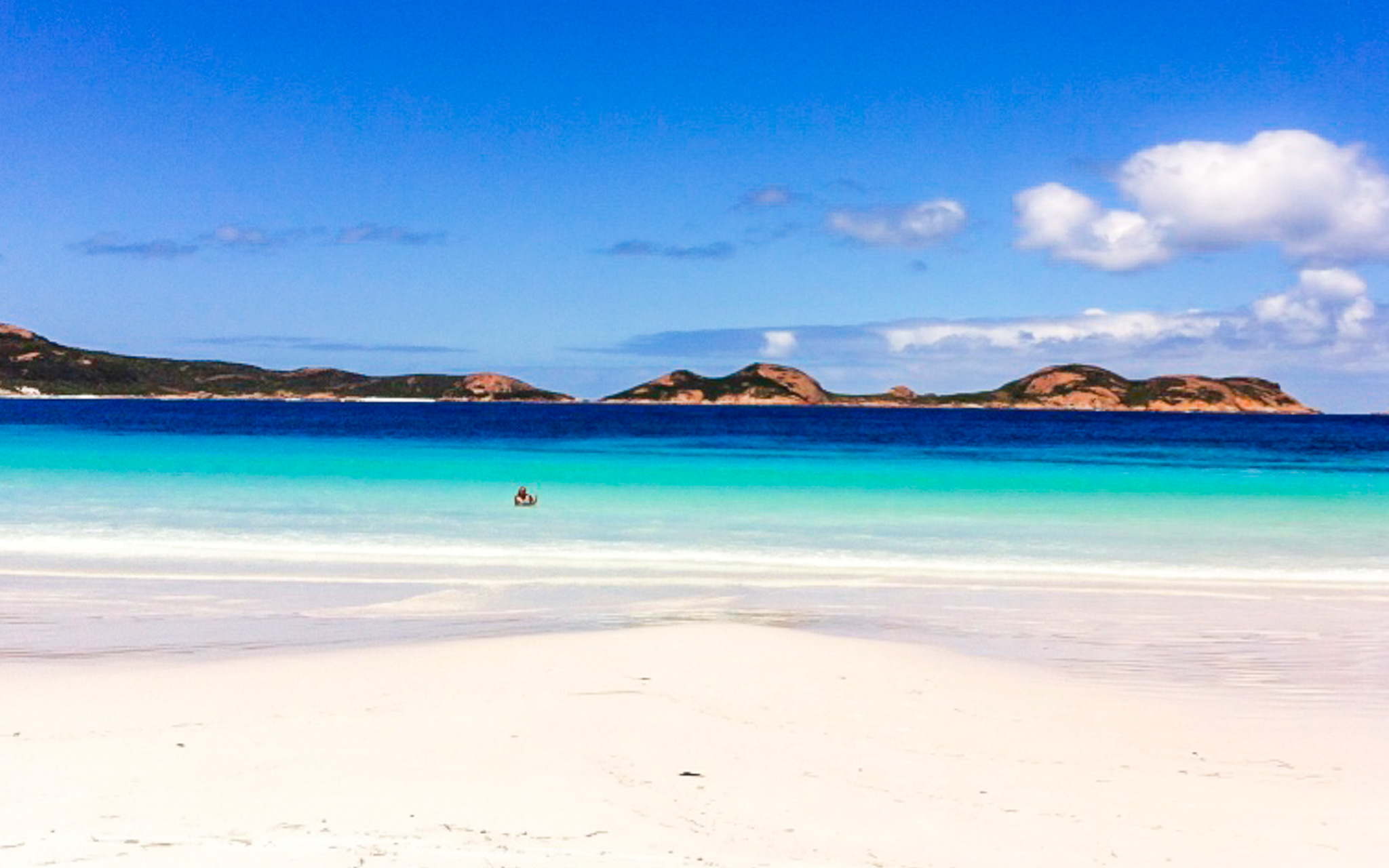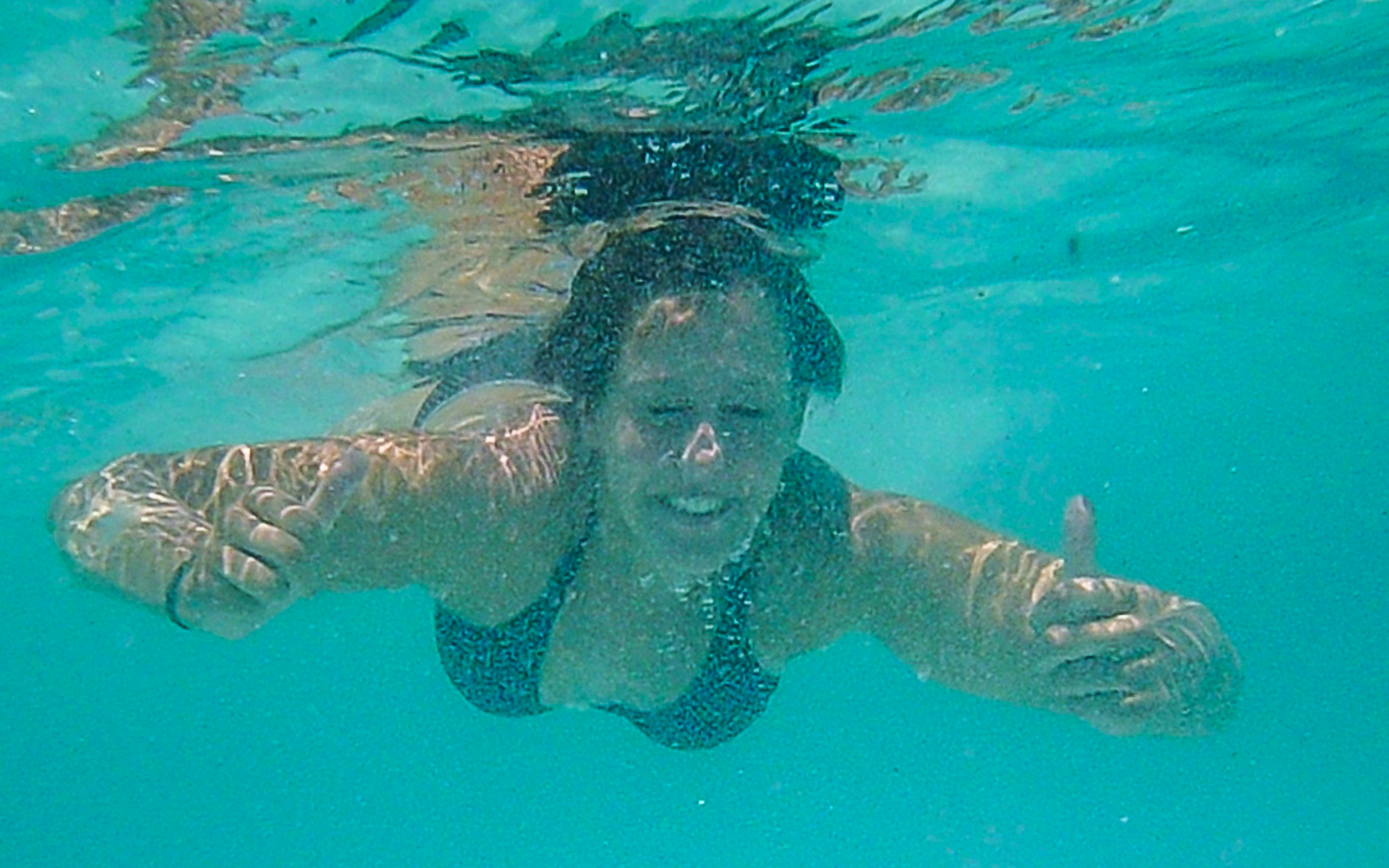 But what I loved, loved, loved, were the kangaroos. They're showing off their strong bodies on the beach, as real Australians do. Imagine you're sunbathing or swimming and suddenly a big kangaroo (believe me, they are big!) hops by. Or he even lazes around on the beach, a meter away from you. How awesome is life then?
It is also possible to camp here. Unfortunately I only made a day trip out of it, but I definitely recommend staying the night! The camp site has running water, power and flush toilets and it is nearly right on the beach!
When you've had enough of the beach life, check out one of the best walks in Cape Le Grand National Park. It is called The Frenchman Peak and will take you about two hours return. It's a cone-shaped rock with a 1,5km walking track from the base to the top. It is quite windy on the Frenchman (wink wink), so hold on to your belongings while you enjoy the magnificent view.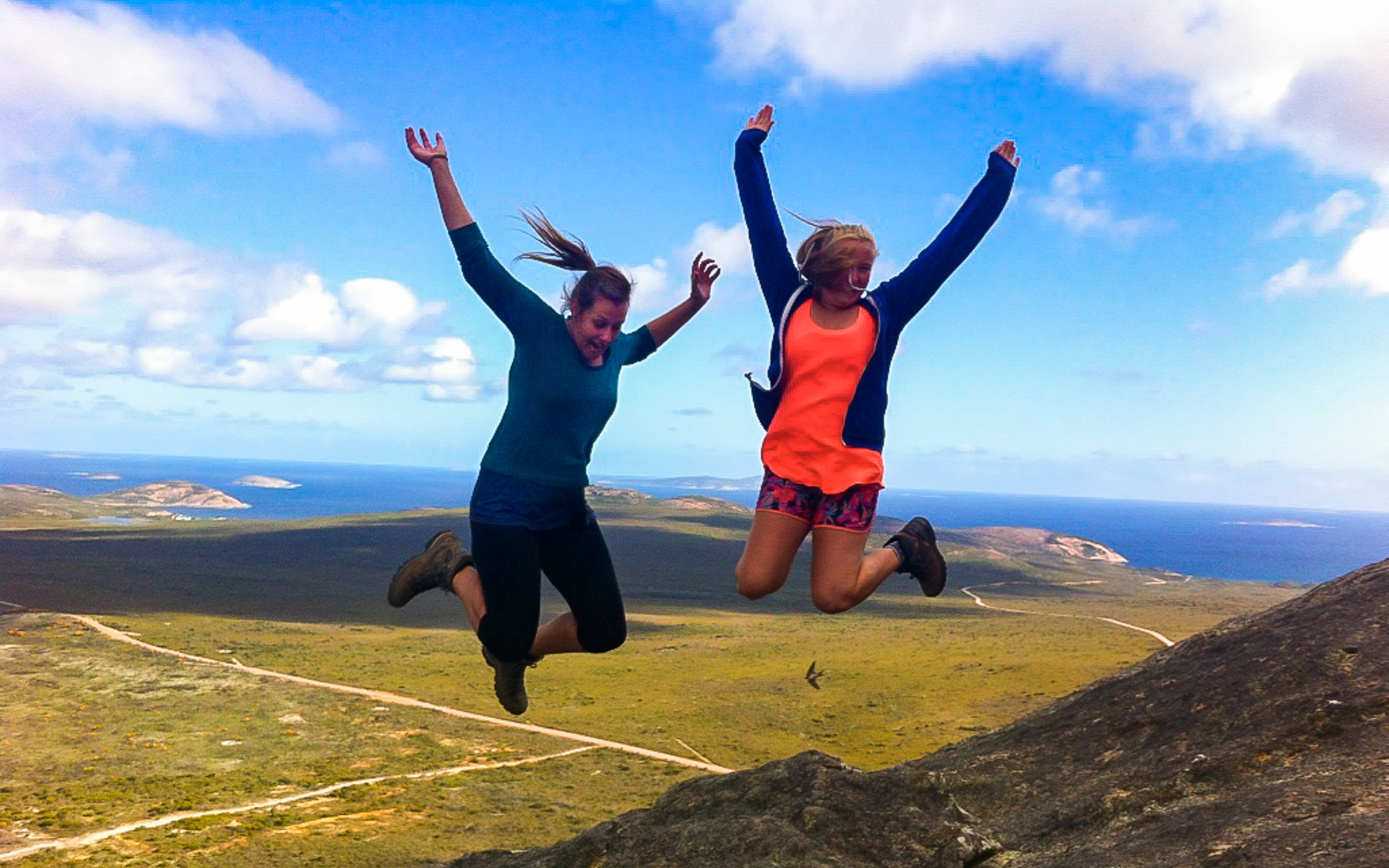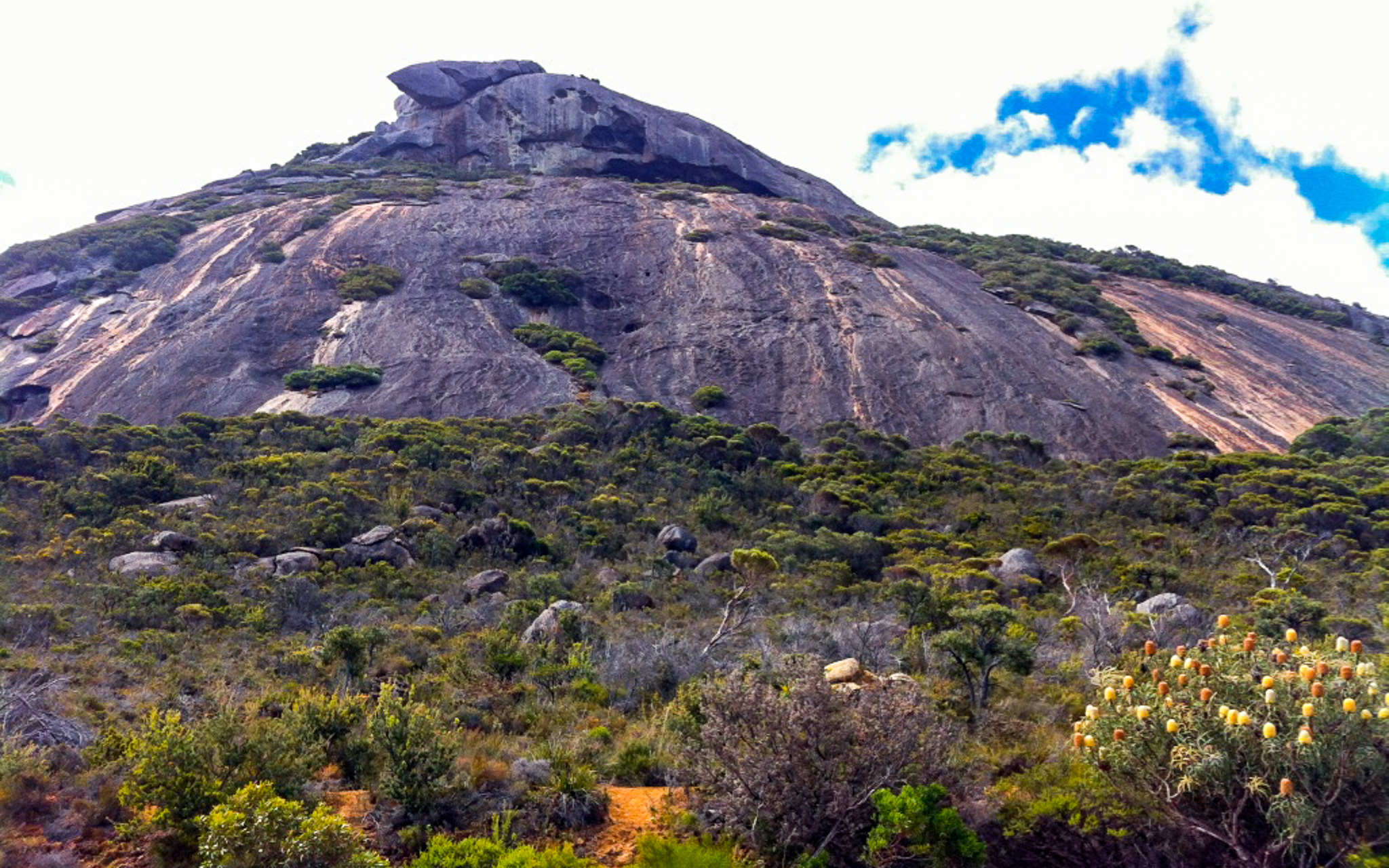 I have a huge list of places I still need to visit, but this one is on it too. I just have to go back to Lucky Bay. If it's not for the amazing beach and water, then it is to bring my new camera and take better pictures 😉
What do you think? Would you go and check it out?