The airport in Singapore is the BEST. Are you wondering why I start with an airport when writing about the city? Well, it is of course the place where you arrive and it is awesome. First of all, it is enormous. Second, it is very passenger friendly. There is free wifi, there are quiet resting areas with comfortable long chairs, many food corners  and for the shoppers under us, there is heaps of choice. But what I love most of all are the free leg massage chairs, yes you read it well, free! You put your legs in that comfy chair, lay back and just enjoy. As long as you want!

Whenever I take a big trip and I have a stop in Singapore I do a little happy dance. It makes travelling, which is exhausting, a bit nicer.  Singapore Airport is thé spot for me to rest and refuel for the rest of my trip.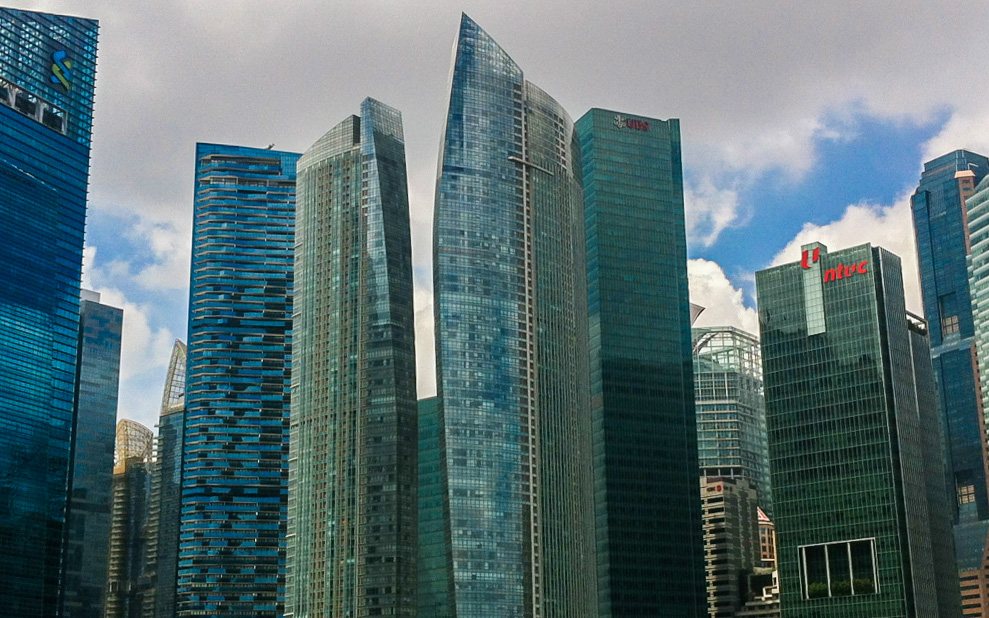 So that's what I did last time. I arrived at 6 in the morning and was flying out that evening. Although I love the airport, I wasn't keen to spending an entire day inside. Perfect moment to scout Singapore city. But the energy that was left in me, was not enough to conquer Singapore. After 2 hours of necessary napping I enjoyed the leg massage chairs and then I was ready for Singapore!
My first reaction when leaving the airport: it is SO CLEAN!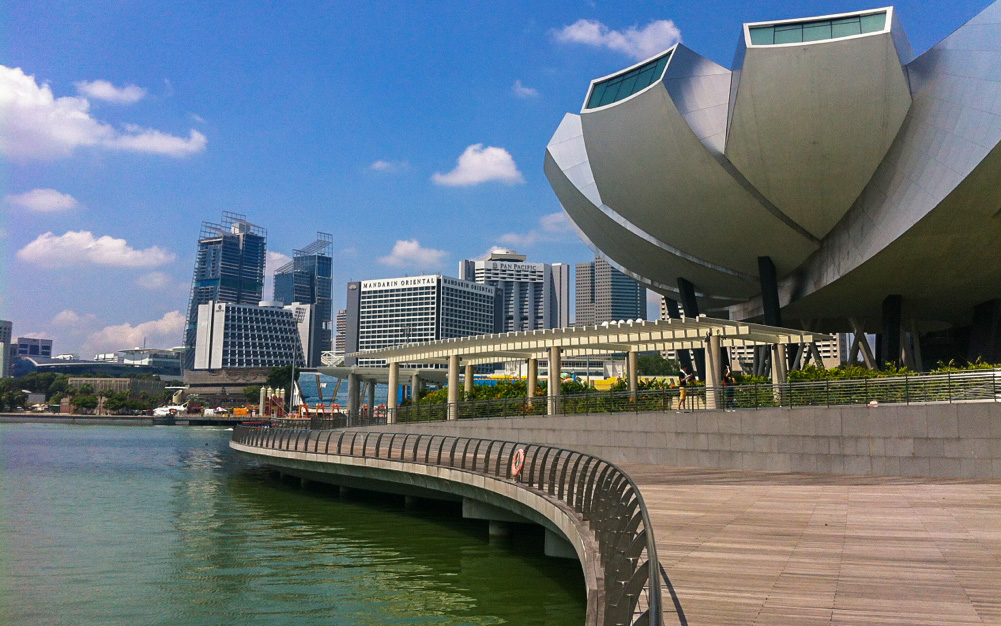 Because I only had an afternoon and I didn't want to risk missing my ongoing flight, I only visited one area in the city: Marina Bay and Gardens by the Bay. A quite famous spot and easy accessible from the airport. You jump on a train and a bit later you're there.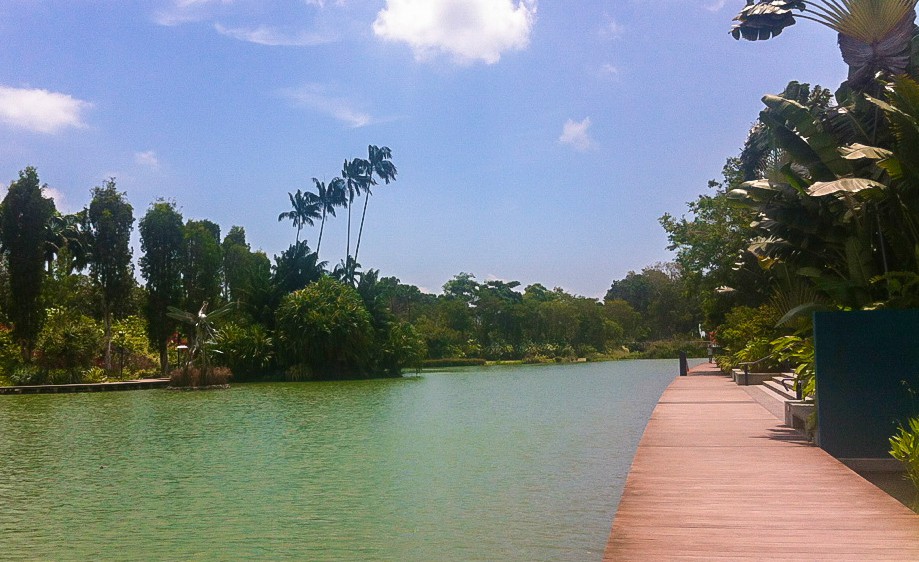 Gardens by the Bay are in line with the view of the government. They want to make Singapore a garden city. They want the people to have a feeling of living in a city in a garden. I like that! The more green the better! And with these gardens they show they aren't shy to go all the way. Gardens by the Bay is a park of 101 hectare big. It's great to have a walk around, rest and read a book on a bench or have a lunch in the big fancy mall next door. The complex has huge super-trees-structures, nice paths and plants from around the world. You can get lost for hours.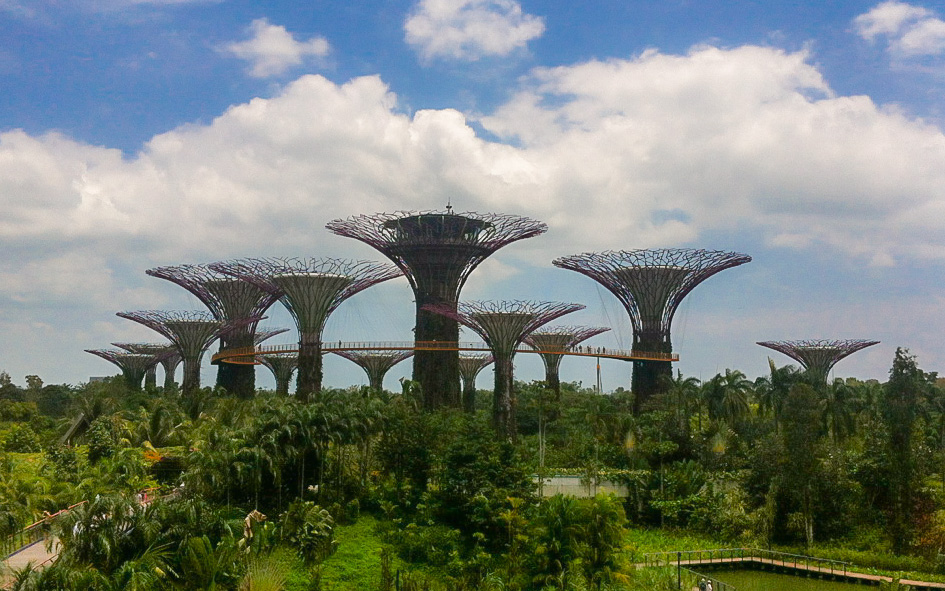 I can also recommend a coffee, lunch or walk at Marina Bay Sands, it is a high end mall close to the Gardens by the Bay. After all the heath I welcomed the airconditioning with a smile on my face.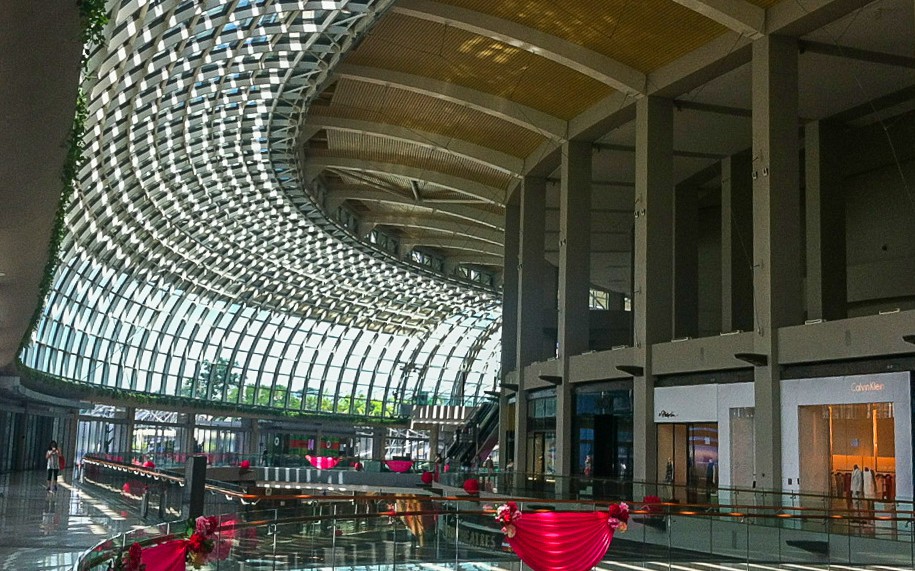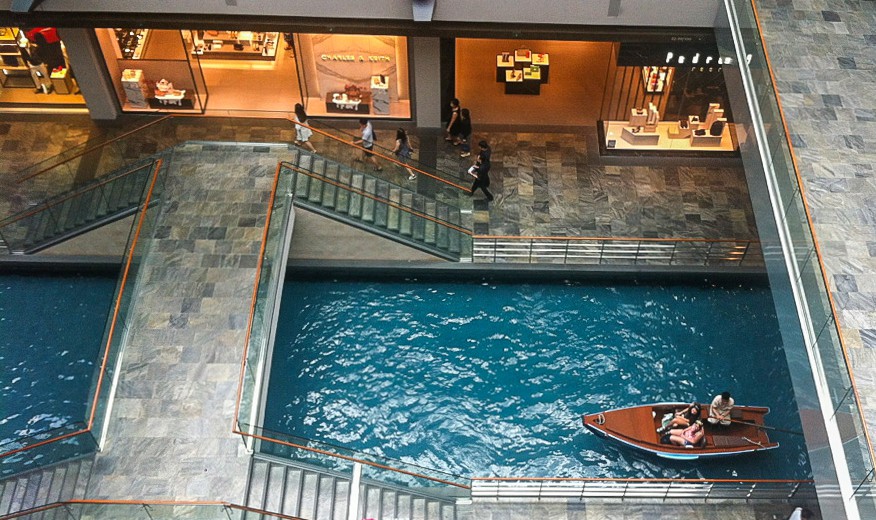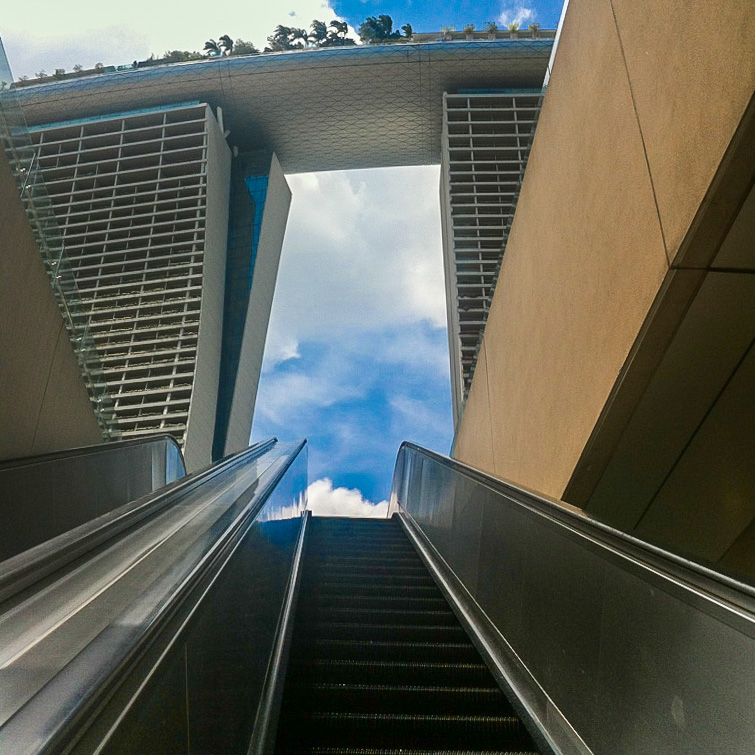 The mall is a bit fancy, with nice shops (think Louis Vuitton) and even gondolas on the water… Yep, there is a little 'river' floating at the bottom of the mall. Very interesting as I said!
Unfortunately I was only one day in Singapore, but I found the city so interesting. The little bit I saw triggered me enough to come back. Next time I'll have to plan a couple of days in the city in stead of a stopover!
Can you recommend me some nice spots in Singapore? Do you like Singapore? And what about the airport?